Some days you really have to wonder just what is going on in the mind of Donald Trump.
Actually, that's a terrible thought and almost impossible for a regular human mind to process.
Anyway, in the latest series of 'OMG, I can't believe Trump did this!' the president has literally opted to sign photographs of dead people. Allow us to explain.
During an anti-immigration press conference at the White House on Friday, Trump was flanked by families who have lost loved ones at the hands of undocumented immigrants.
The so-called 'Angel Families' event saw members of 13 different families, accompanied by photos of the deceased, give speeches alongside Trump about the dangers of immigration and the importance of protecting the US border.
During his speech, Trump told the families:
Your loved ones have not died in vain.

These are the American citizens permanently separated from their loved ones.

Permanently – they're not separated for a day or two days, these are permanently separated.
We won't go into strict details about what was said at this otherwise questionable event, but it's worth highlighting that not once did Trump address the more than 2,000 child immigrants that have been separated from their parents under his presidency.
More worryingly, on closer inspection, it would appear that the president has actually chosen to give the families a little souvenir of the day, as his easily identifiable signature could be seen scrawled across the photos of the relatives.
See examples below.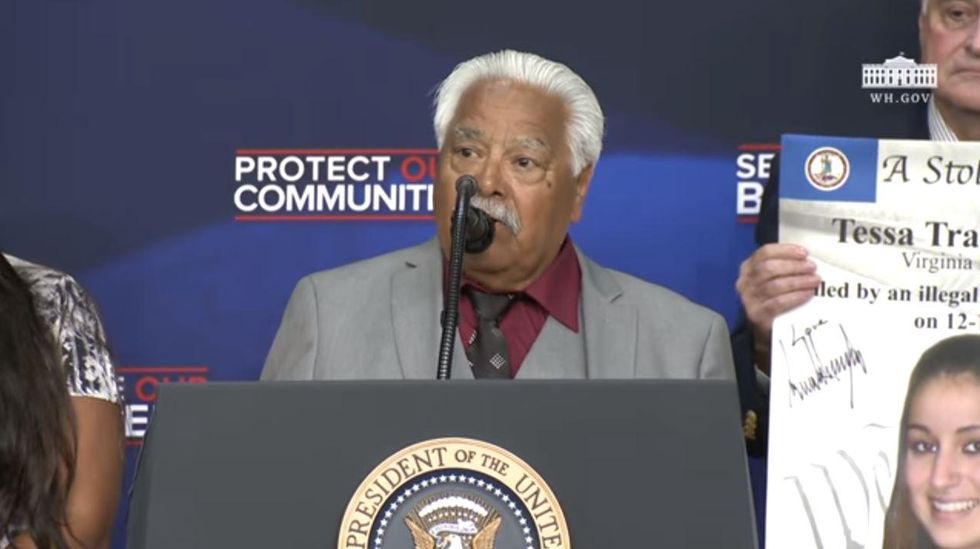 Picture: White House/ YouTube/ Screengrab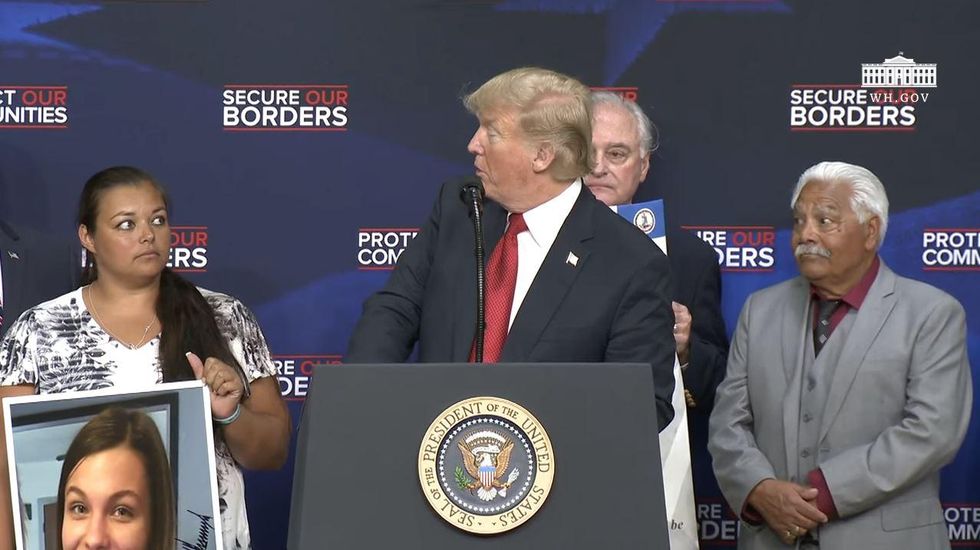 Picture: White House/ YouTube/ Screengrab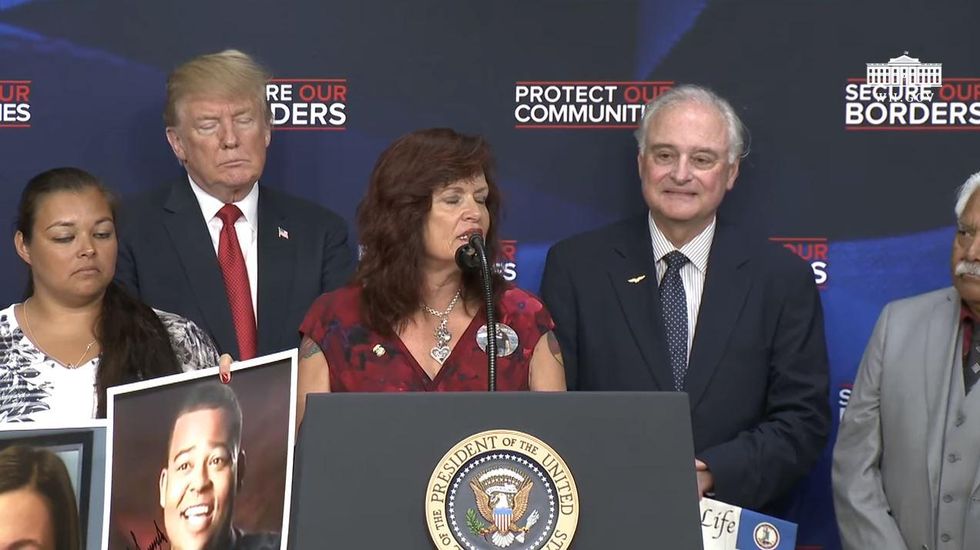 Picture: White House/ YouTube/ Screengrab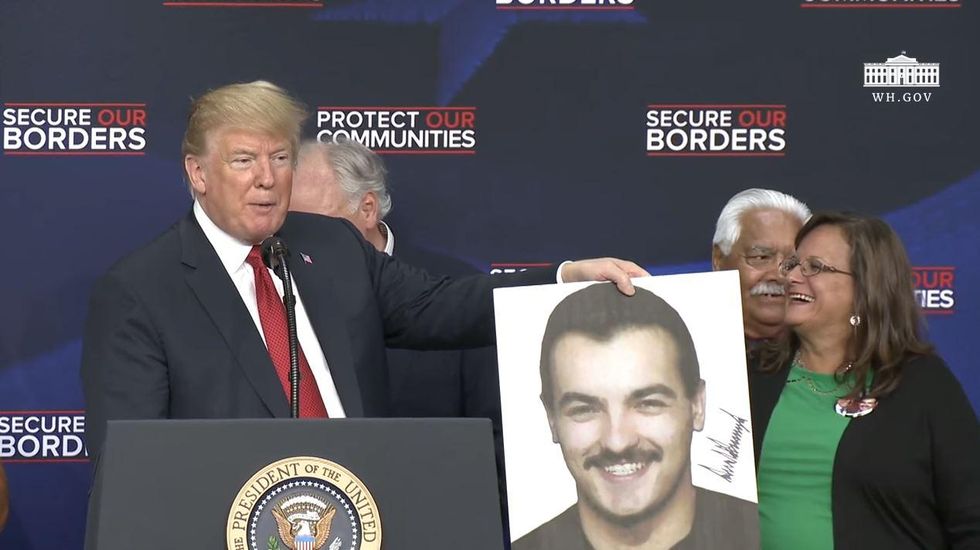 Picture: White House/ YouTube/ Screengrab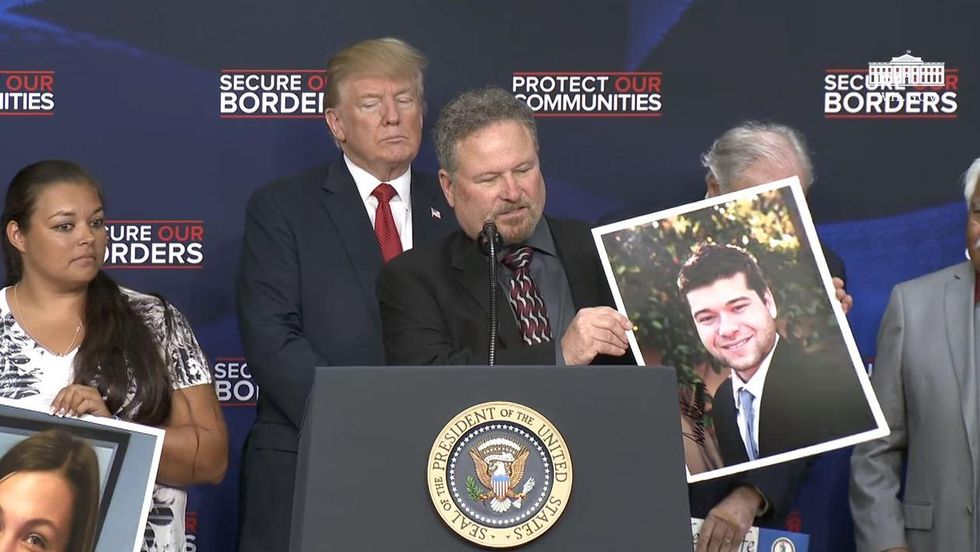 Picture: White House/ YouTube/ Screengrab
Yes, really.
It's not entirely clear who produced the photos, or if Trump signed them, or if they came complete with the signature - but it's VERY strange, to say the least.
Does he expect them to hang the pictures in their houses? Is he giving their death his seal of approval?
The full event can be seen in the video below.
indy100 has contacted the White House on the subject and will update this article should we receive a reply.
HT Mashable