You know what's a quick way to permanently scar rock aficionados?
Good Charlotte featuring Dr Phil.
The veteran band appeared on The Late Late Show with James Corden to perform their 2002 hit 'Lifestyles of the Rich and Famous'.
America's version of Jeremy Kyle joined the likes of Joel and Benji Madden on stage for a rendition of the song. Like the music video, the band members are dressed for rebellion – black suits and skinny ties.
Dr Phil – real name Phil McGraw – wore eyeliner, a studded jacket that screamed 2000s rock and a full sleeve of fake tattoos.
And then, he started to sing.
Unfortunately.
It sort of sounds like when you're trying to sing along with your best mate, except your best mate is a rock star and you can't hold a tune on your best day.
Look at Joe Madden.
Fans went on Twitter to cry.
Dr Phil shared a picture of his performance...
People are confused.
It was too much.
Just...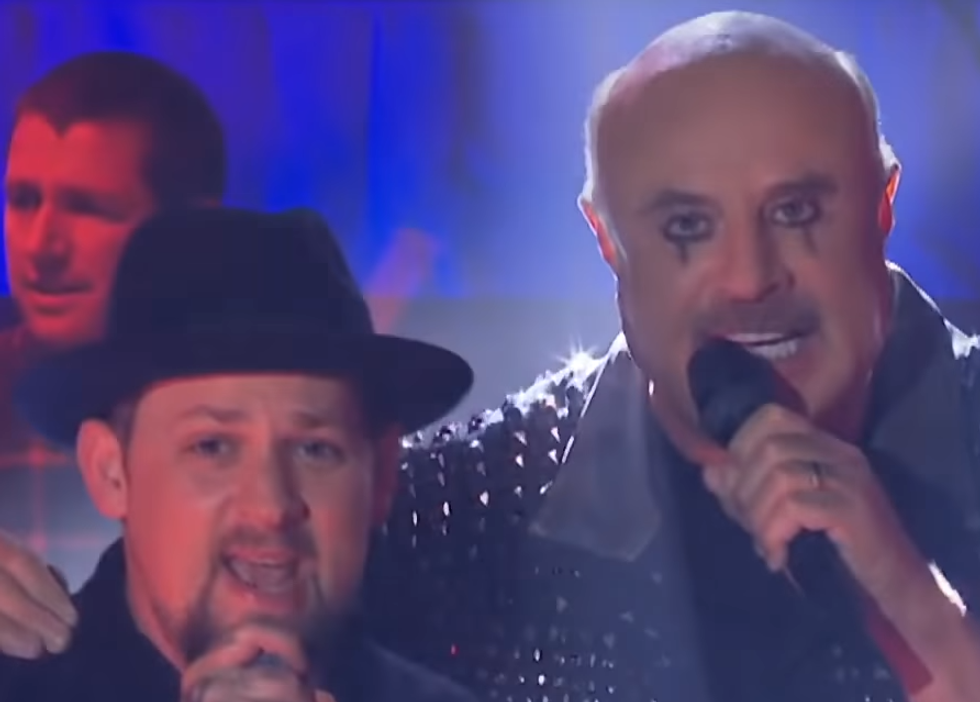 If this isn't a cry for help, I don't know what is.