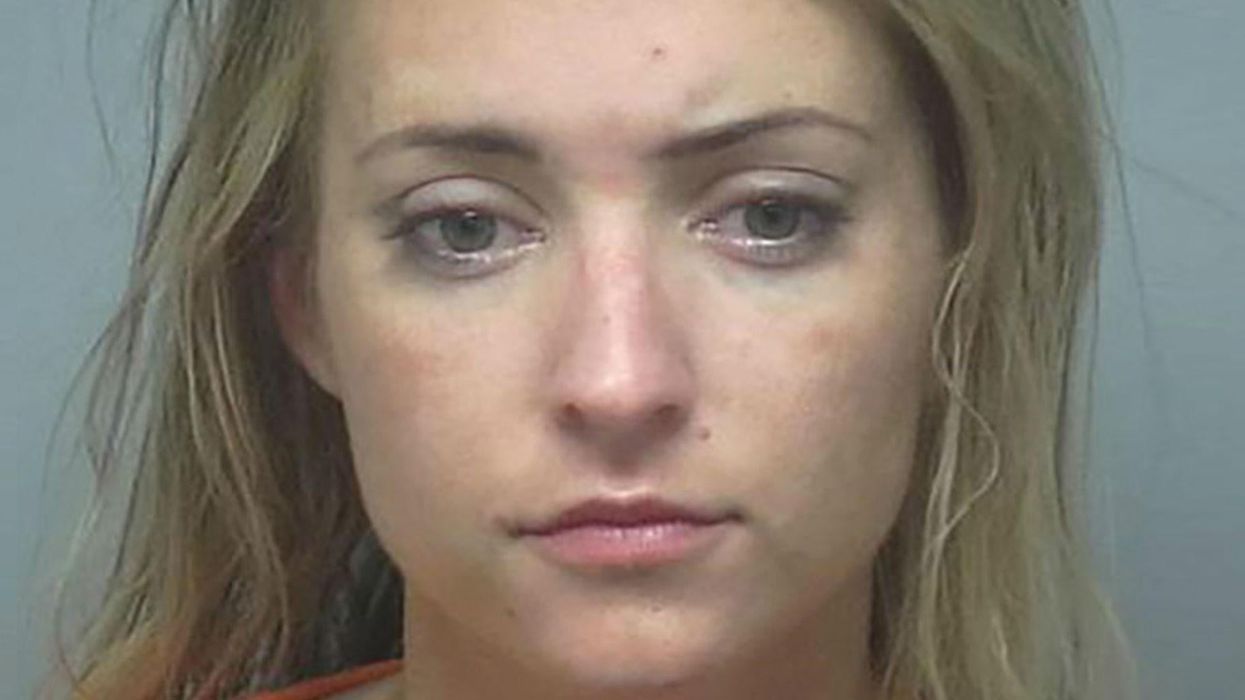 Beaufort County Detention Center
If you don't believe that white privilege and entitlement are real, then you should definitely read this article.
In a display of entitlement that will make you wince, a drunk driver told police that she couldn't be arrested because she's a 'white, clean girl'.
33-year-old estate agent Lauren Elizabeth Cutshaw was pulled over by police in South Carolina for speeding past a stop sign at 60mph because she was intoxicated, reports the New York Post.
The intoxicated woman was stopped at approximately 1:45am on Saturday August 4, near Bluffton and May River Roads, and she told officers that she had had just two glasses of wine.
Police noted that the defendant's eyes were 'bloodshot', that she was 'slurring her words', and that her car 'smelt of alcohol'. Cutshaw also reportedly failed a breathalyzer test that showed her blood alcohol levels was .18, which is more than twice the legal limit of 0.08 in South Carolina.
When officers enquired how big the glasses of wine were, she responded:
I mean I was celebrating my birthday.
However, she didn't stop there. Cutshaw gave officers a whole list of other excuses as to why she should be let off the hook, including that she had perfect grades, was a cheerleader, and a member of sorority, she'd graduated from a 'highly accredited university', and that her partner was a police officer, reports the New York Post.
She then continued:
I'm a white, clean girl.
When the officers asked her to clarify what the comments meant, she added:
You're a cop, you should know what that means.
Of course, her defence made no difference, and she was arrested on charges of speeding, disregarding a stop sign, possession of marijuana, driving under the influence and possession of drug paraphernalia. She was placed in Beaufort County Detention Centre, but was released by Tuesday according to the jail's records. The police report shows how surprised officers were by her comments, reports the New York Post:
Making statements such as these as a means to justify not being arrested are unusual in my experience as a law enforcement officer and I believe further demonstrate the suspect's level of intoxication.
According to her LinkedIn page, Cutshaw obtained a Bachelors of Arts from Louisiana State University in Business Administration.
The networking site also lists her as an employee of Engel & Volkers Hilton Head in Bluffton as a real estate adviser, however, as of Tuesday, her name no longer appears on the company's website.
indy100 has contacted Engle & Volkers for comment.