We at indy100 miss Ed Miliband. We're not afraid to admit it.
It's not about politics - he's just so loveable. You want to invite him over for a cup of tea, a chat about economic theory, and if he's up for it, maybe a bacon sandwich.
Which is why we're starting to feel pretty envious of London's teenagers.
Last week 18-year-old Rachel spied the ex-leader of the Labour party in north London and dashed over to say hi.
With my guy Ed Miliband! What you saying Ed?
Cue a very smooth grin from the Doncaster North MP:
I'm saying hi.
Rachel's friends and followers were well jealous of her encounter with the man who inspired legions of teenage Milifans.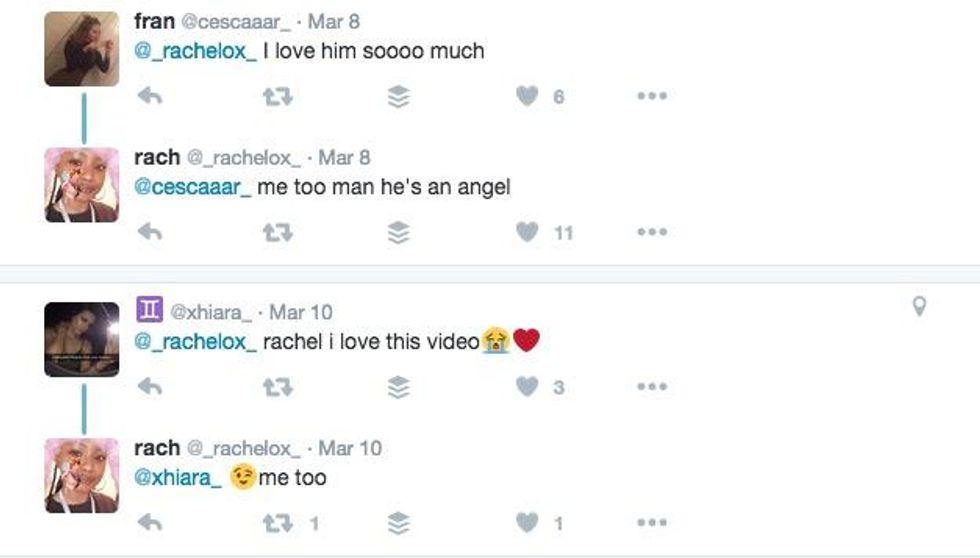 And now a guy who calls himself 'The Heartbreak Kid' on Twitter has got a piece of the Miliaction too:
With Ed, the greatest... you should be prime minister sir.
Some people have a little catching up to do.
But the general consensus appears to be that the Milifandom is still going strong.
The kids...
They just can't get enough.
And judging by that face, Ed is loving being back in the spotlight too.
indy100 has reached out to The Heartbreak Kid for comment.