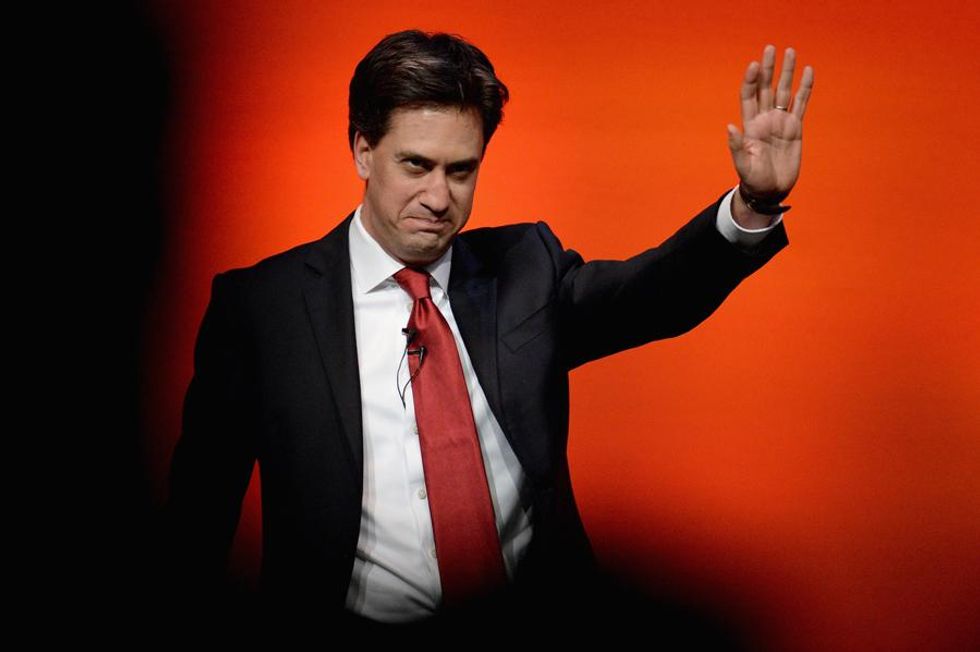 Ed Miliband will pass a new law to guarantee TV election debates take place during general election campaigns if he becomes prime minister.
The move comes in the wake of David Cameron announcing he will only take part in one televised debate, with seven party leaders.
Miliband told the Observer Cameron was "seeking to duck out of the TV debates he once claimed to support with great enthusiasm", adding:
It is time to ensure, once and for all, that these debates belong to the people not the prime minister of the day.
The policy was met by almost universal incredulity on Twitter, with one journalist pointing out it had been panned "before the ink on the front page" had time to dry.
The Independent on Sunday, meanwhile, reports the BBC is considering giving David Cameron his own election programme to meet impartiality rules.
To comply with election and Ofcom rules about impartiality, if the BBC hosts a debate without Mr Cameron, it would feel compelled to let him have his own programme, an in-depth interview or allow an extended party political broadcast. It is believed that the other broadcasters would follow a similar approach as the BBC.
More: Tory MP reveals real reason Cameron won't do debates - it's a left-wing conspiracy