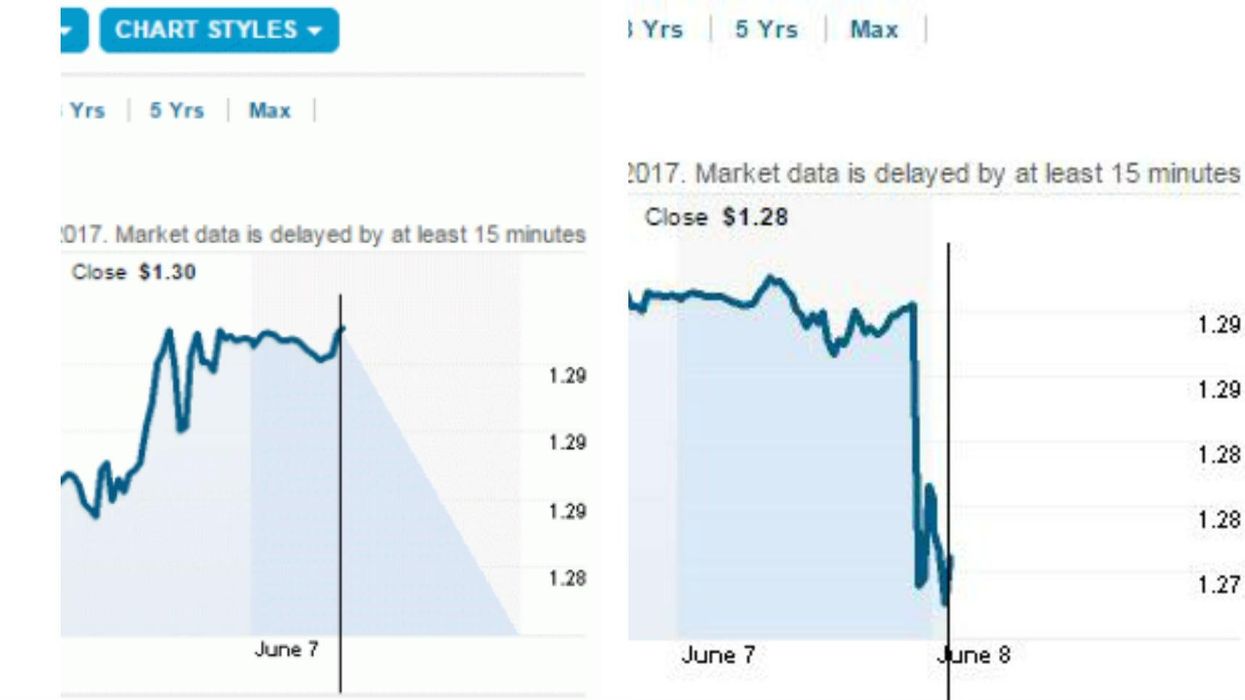 Reuters/screengrab
This was the state of the pound before Britain went to the polls.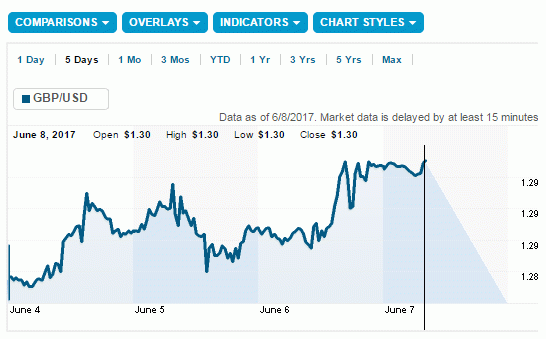 Picture: Reuters/screengrab
According to the Independent's Business Editor Josie Cox
Sterling was trading marginally lower against the dollar at around $1.2944 late in the day, not far off its $1.2970 peak hit on Wednesday, which was the currency's highest level against the buck since 25 May.
And this was it when the exit poll came out, and the possibility of a hung parliament was presented.
In early hours of the morning the pound was trading at a low point against the dollar, at $1.2709.
This was down 1.79 per cent against the earlier high.
Awkward.