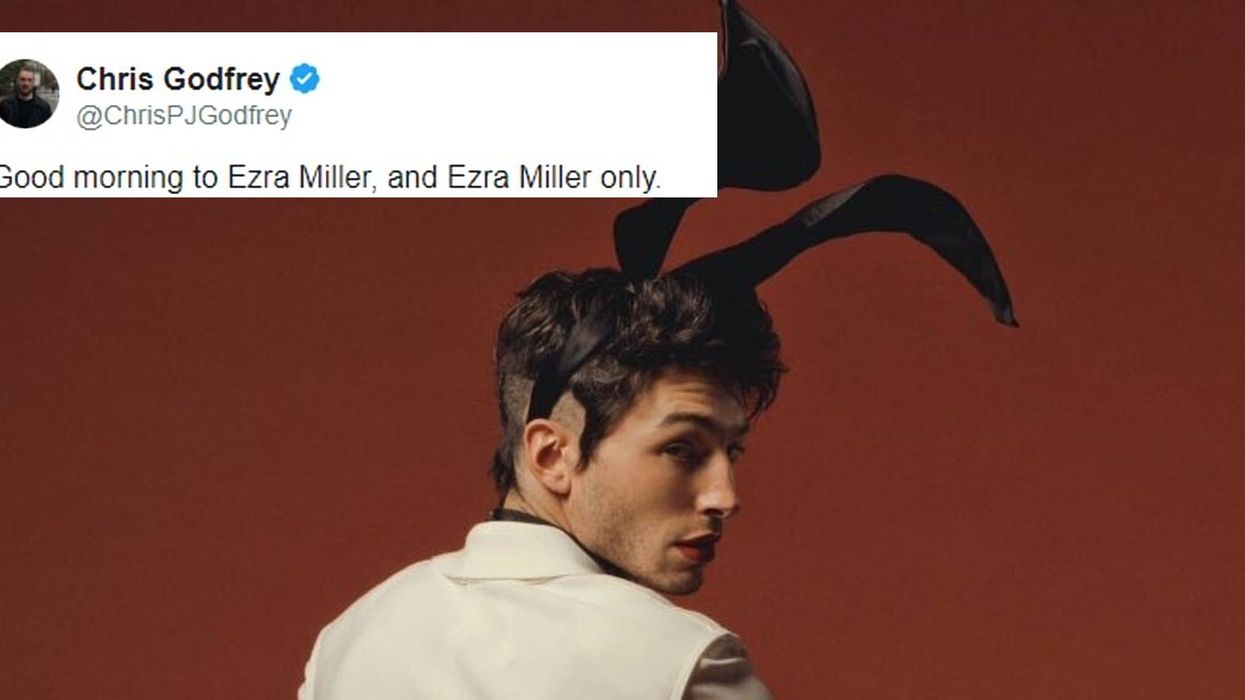 Playboy
If you've dared to venture on to the internet the last few weeks, you'll probably have seen actor Ezra Miller strutting his stuff in a series of weird and wonderful outfits.
Promoting his new film Fantastic Beasts: The Crimes of Grindlewald, Miller has not messed around with his outfits for the press tour. The looks he has served, which delightfully blur the line between menswear, womenswear and costume, would certainly seem more appropriate in Diagon Alley than the real world.
His latest photoshoot for iconic publication Playboy has got Miller's admirers' tongues waggling and hearts racing. Donning the magazine's signature bunny ears and a pair of black patent heels, Miller's fans have barely been able to contain their excitement.
People also remarked on Miller's wise words in the accompanying interview