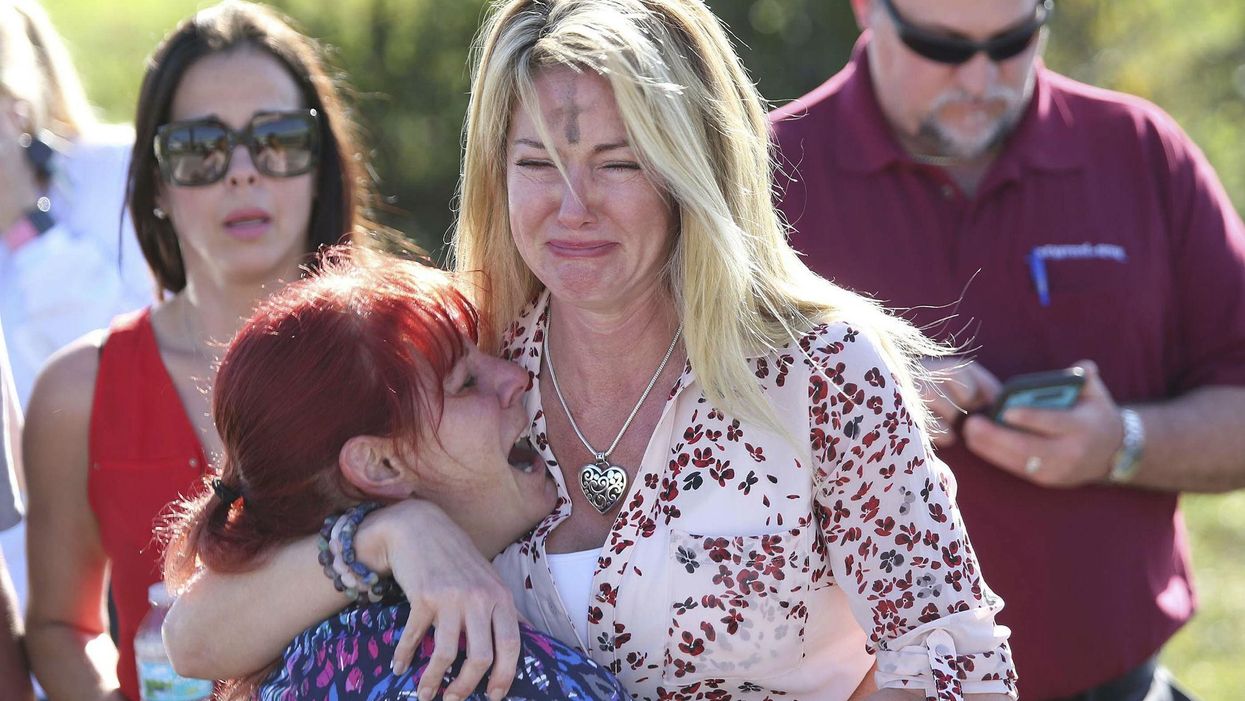 AP
Following Wednesday's mass shooting at the Marjory Stoneman Douglas High School in Florida, American citizens have been trying to make sense of another devastating act of violence.
Reactions to any incident of this kind are always tort with emotion, especially as mass shootings are seemingly becoming a more and more regular event with no solution even being hinted at by US politicians.
Those discussions will continue for as long as this kind of tragedy continues to happen, but one man believes that a distinct link can be made between gun violence and male identity.
In eight tweets, comedian Michael Ian Black has broken down exactly why he feels men choose to use guns in this manner, and it's all linked to something we all commonly know as "toxic masculinity".
His now viral thread starts off with the simple statement: "boys are broken."
Of course, this is just a Twitter thread and, as such, the opinion of one man – but it can't be ignored that men predominantly carry out these attack in America, with many either suffering from mental health issues or having a history of physical abuse.
Wednesday's attack was carried out by 19-year-old Nikolas Cruz, a former student at the school, who had previously been accused of abusing his ex-girlfriend and was expelled for fighting her current partner.
Cruz killed 17 people and injured 15 more with an assault rifle. He was arrested shortly after the event and has since confessed to carrying out the massacre.