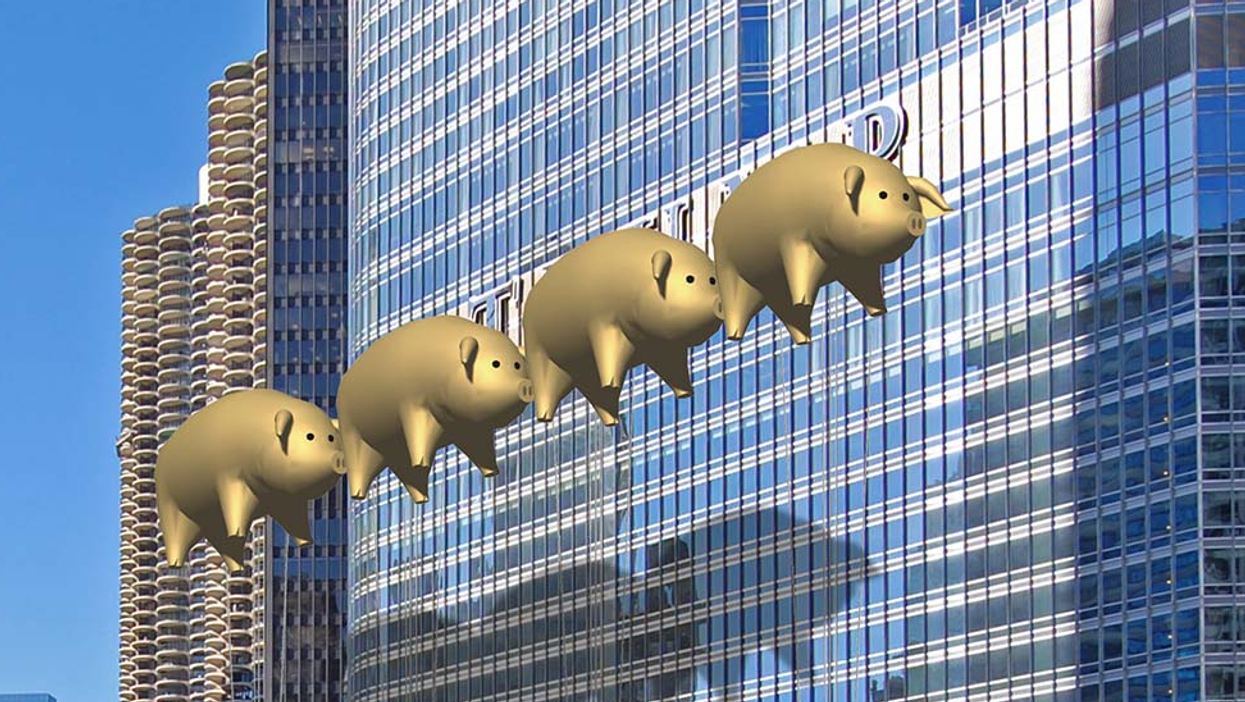 Facebook / Flying Pigs on Parade
Sometimes it's had to block out hearing or seeing Donald Trump's name, with him being the president of the US and all.
But how about with gold helium balloon pigs? Four of them will soon be floating outside Trump's tower in Chicago, right over that smug logo.
Flying Pigs on Parade calls itself a "visual representation of animal farm," to provide "visual relief to the citizens of Chicago by interrupting the view of the ostentatious Trump Tower Chicago sign".
The website states:
The project is a bold visual response to the loud, illogical and frequently hateful expressions that engulfed the elections and now define the activities of U.S. leadership. We see this folly as a gesture in support of those of more rational, optimistic and inclusive minds. We are proud and rational Americans.
The scheme is currently raising money, because the cost of the instillation, which will only be up for one day, will be around $100,000. No one said art was cheap.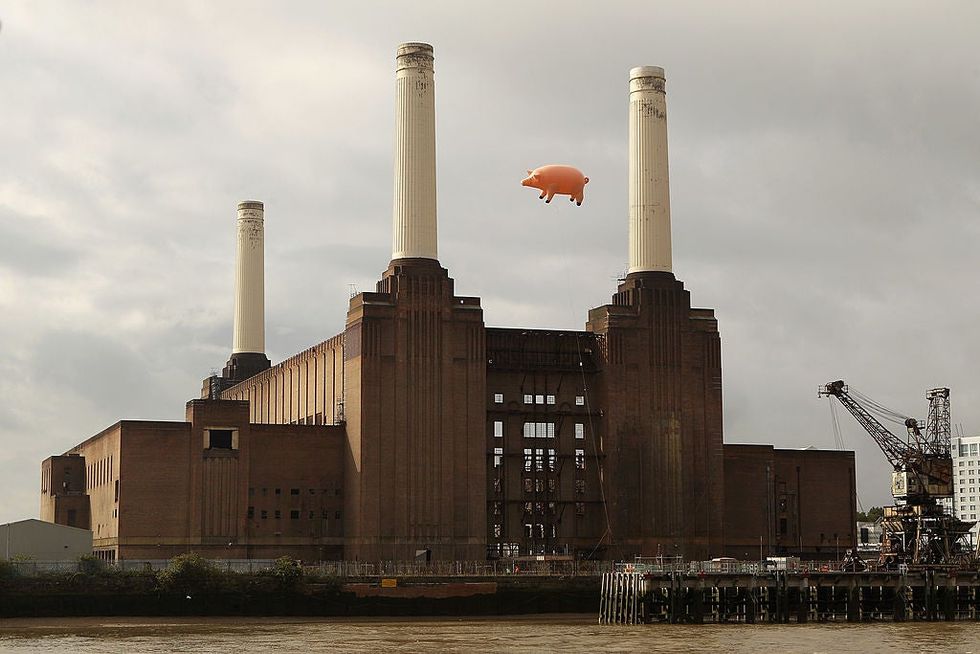 A 30-foot inflatable pig was held above Battersea Power Station in a recreation of Pink Floyd's 'Animals' album cover on September 26, 2011 in London, England. The original balloon 'Algie' went up in 1977 for the album cover, but broke free on the second day of the photo shoot.
Many believed Donald Trump had little chance from winning the US presidency.
The expression "When pigs fly" comes to mind...