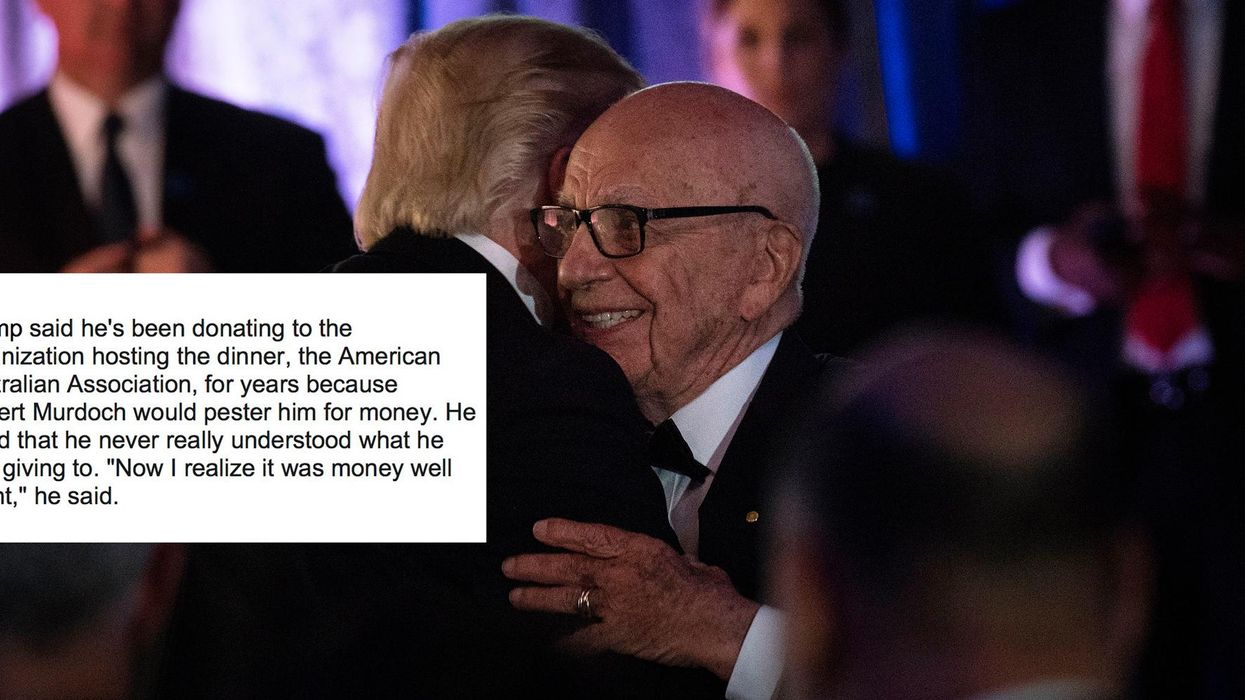 BRENDAN SMIALOWSKI/AFP/Getty Images
Donald Trump takes the integrity of the media very seriously. Why else would he be constantly banging on about "fake news"?
So this latest revelation from the Twitter President may come as a bit of a surprise (to some of us anyway).
The controversial media mogul Rupert Murdoch introduced his "friend" Trump at a dinner in New York honouring American and Australian veterans of the Battle of the Coral Sea.
Trump said that Murdoch had asked him for annual donations to the American Australian Association.
Trump then told everyone he had obliged and donated via Murdoch, who owns a massive chunk of the media, including The Sun, The Times, the New York Post, the Wall Street Journal, 21st Century Fox and News Corp.
According to the Daily Mail, Trump said:
I've been contributing to for years through Rupert. Every year he'd send me this letter – "Could you please give money?" I'd say, "What do I have to do with that, Rupert?" And I'd just keep sending him money, money.

And now I realise, that was money well-spent. That's great. Right, Rupert? For years I've been doing my thing for Rupert.
This was backed up from reporters in the White House press corps.
Utterly. Terrifying.