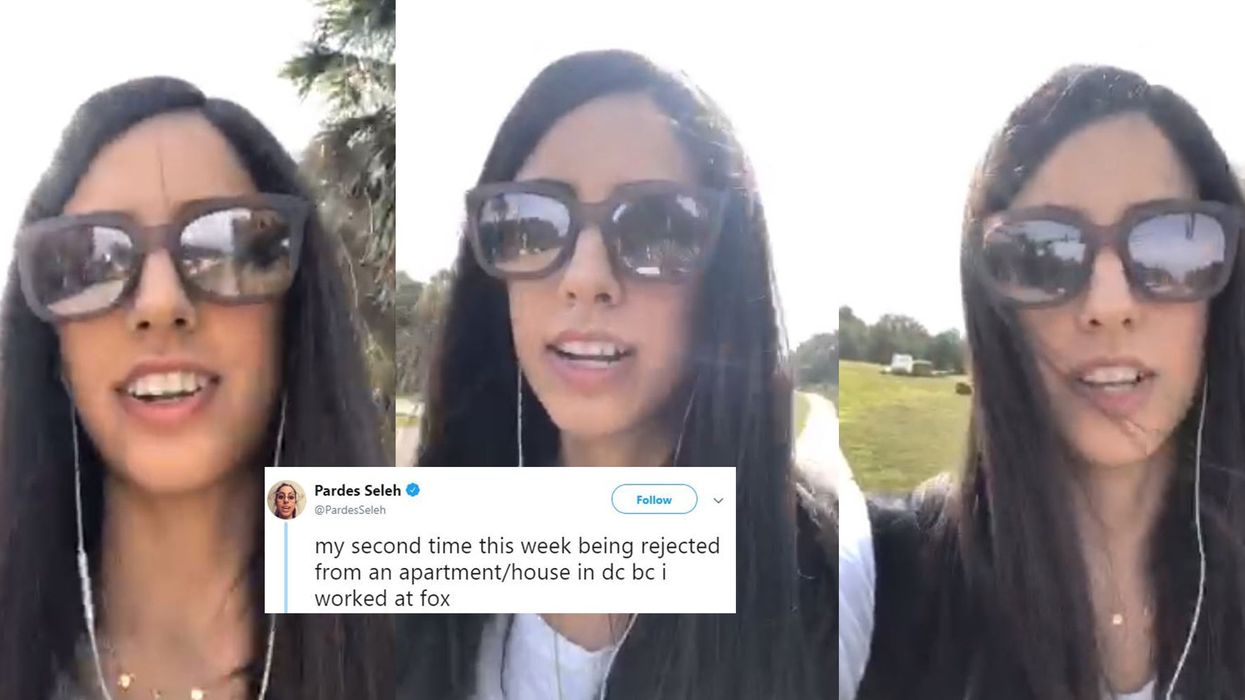 Padres Seleh/ Twitter
A woman who contributes to Fox News is asking people to contribute to a GoFundMe campaign after she couldn't find a place to live because of her political views.
Pardes Seleh is a writer and entrepreneur in Washington DC who has recently begun working for Fox News on Laura Ingraham's show.
In a recent search for a new home, she was pulled up on her association with the network and her political views by a potential landlord, who rejected her on these grounds.
According to her tweet, this was the second time it had happened to her in the space of a week.
She later posted a calm and reasonable video on Twitter explaining what had happened and adds that she isn't "a passionate person when it comes to politics" and believes that she is being treated like a "Nazi."
She also says that she is considering leaving the capital because of the political situation there and doesn't want to portray herself as a victim.
In follow up tweets, Seleh considerately told people not to seek out the people and the apartment, which was listed on Craigslist, as she just wanted to illustrate how difficult it was looking for accommodation in Washington.
Whilst, she might have presented a reasonable case, she complicated the matter after sharing a GoFundMe set up for her by Ezra Levant, the founder of the far right website Rebel Media and an associated of Tommy Robinson.
The campaign wants to stop her from being homeless and being discriminated against by 'bigoted landlords.'
The campaign has already passed its goal of $2000 which she promoted in several other tweets.
As the campaign gained more attention, people were increasingly confused as to what the money was actually for.
HT Someecards