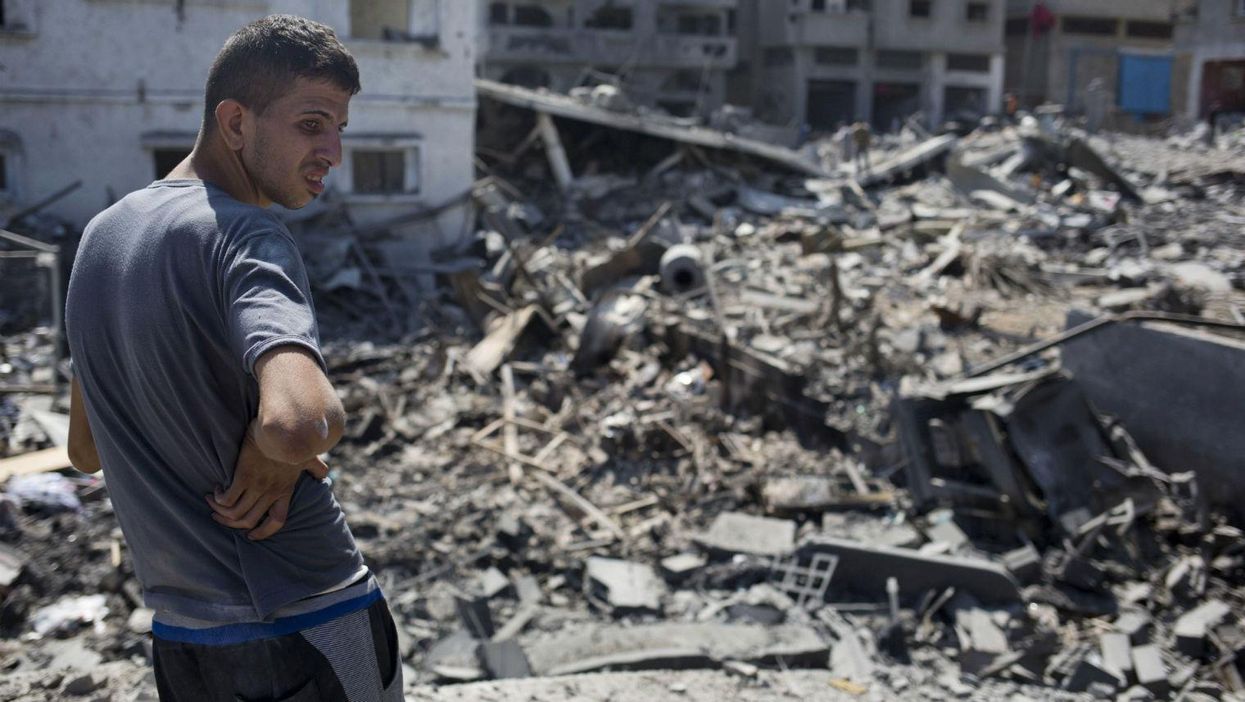 What we know
The 72-hour ceasefire was announced last night by US secretary of state John Kerry and UN secretary-general Ban Ki-moon, as talks got underway in Cairo to find a permanent end to hostilities.
Three weeks of fighting have seen 1,500 Palestinians - mostly civilians - killed and 7,000 wounded. At least 63 Israeli soldiers have been killed meanwhile, while three civilians died from Hamas rocket fire.
Within hours of the ceasefire starting, however, it was over, with the town of Rafah being shelled by Israel.
What Israel says
Israel said that within 90 minutes of the truce starting, militants had attacked its troops in southern Gaza, shattering the ceasefire.
According to the Israel Defence Forces (IDF), soldiers had kept at their mission of destroying tunnels from Gaza into Israel despite the ceasefire starting, and it was while soldiers were looking for one of these tunnels that they came under attack.
Among the Hamas attackers was a suicide bomber and at least two Israeli soldiers were killed and one Israeli soldier kidnapped. He has been named as Lieutenant Hadar Goldin, 23, from Kfar Saba.
Israel later said it was resuming all military operations in Gaza, effectively making the talks in Cairo redundant.
What is being reported
Reports in Israel and now the UK claim that Lt Goldin may have dual British/Israeli citizenship, and is a cousin of the defence minister Moshe Ya'alon.
The Foreign and Commonwealth Office said it was urgently checking reports of the former.
Other reports said that the soldier has a twin brother also serving in Gaza, but he has been withdrawn following his brother's apparent capture.
What the Palestinians say
The Gaza health ministry said more than 50 people were killed and 220 wounded when Israeli tanks shelled the town of Rafah, near to where Lt Goldin was reportedly kidnapped and apparently in response to the incident.
What Hamas says
Spokesperson Sami Abu Zuhri did not comment directly on reports an Israeli soldier had been kidnapped, instead accusing Israel of trying to mislead the international community and "cover up its Rafah massacre".
What else is being said
Israeli prime minister Benjamin Netanyahu's office said he had spoken to Mr Kerry and told him the Palestinians had "blatantly breached the humanitarian ceasefire and attacked our soldiers".
Hamas and the other terrorist organisations in the Gaza Strip will bear the consequences of their actions and Israel will take all necessary steps against those who call for its annihilation and terrorise its citizens.
Saudi Arabia's King Abdullah, in a speech read out on his behalf on state television on Friday, said Israel had committed "war crimes against humanity" in Gaza.
White House spokesman Josh Earnest, speaking to CNN, said if true, the attack upon Israeli soldiers and the apparent kidnapping of one would represent a "rather barbaric violation of the ceasefire agreement".
What we don't know
There has been no immediate word from any militant group claiming to be holding Lt Goldin.
We are also obviously no closer to knowing when the current offensive in Gaza will end.
More: This is the aftermath of the most lethal strike on a single building in Gaza ever