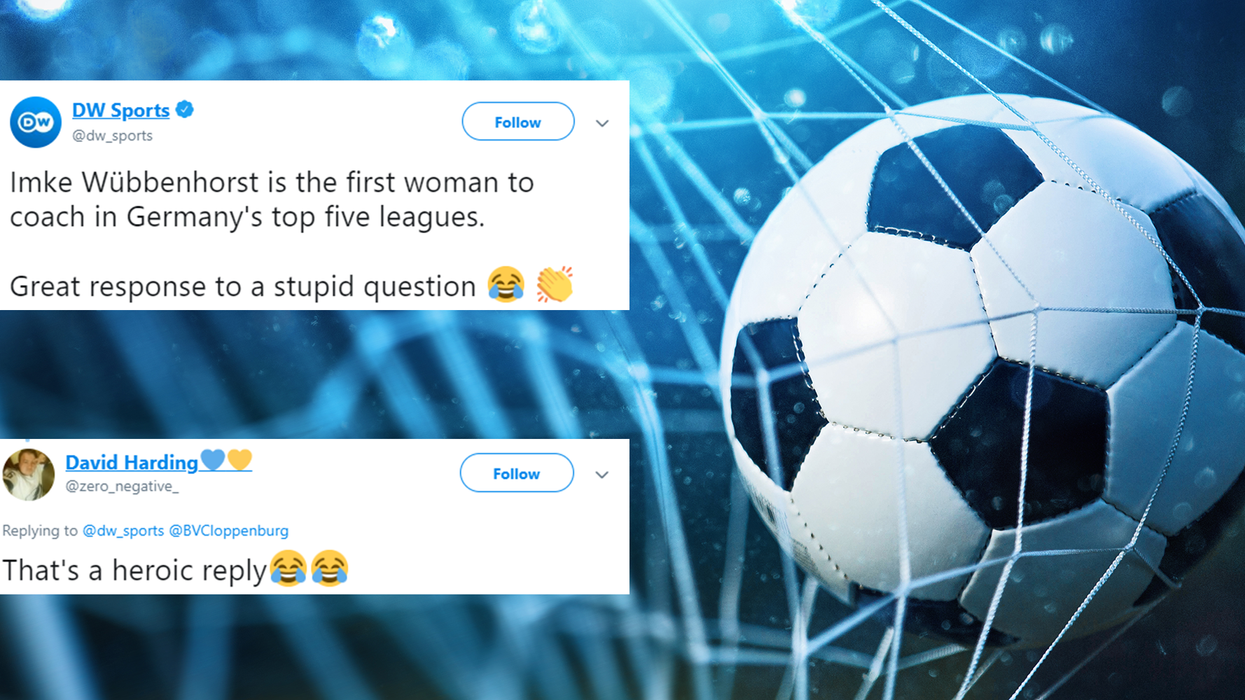 iStock Getty / Twitter
Sexism is something that women have to combat on a day-to-day basis, and it's particulalrly prevelant within sport.
So, when this female football coach hit back at a sexist interviewer after they'd asked her a down right offensive question, it couldn't have been more perfect.
30-year-old Imke Wübbenhorst is the first woman to coach a men's team in Germany's top five leagues, and took over as coach of fifth-tier team BV Cloppenburg on 21 December.
During an interview, she was asked by a journalist if she wore a siren on her head when she entered the changing rooms of her male players in order to warn them to put on thier pants.
So, she hit back in the best possible way.
Responding, she said:
Of course not, I'm a professional.

I pick my team on penis length. 
Boom!
Needless to say, the fire response went down a treat on social media.
The 30-year-old also told the story of how one of her assistant coaches, who had been employed by the team's previous manager, told her he wouldn't pick up training cones for a woman.
The sexism comes just weeks after Norweigan professional footballer Ada Hegerberg was asked to twerk after winning the Ballon d'Or.
HT DW Sports