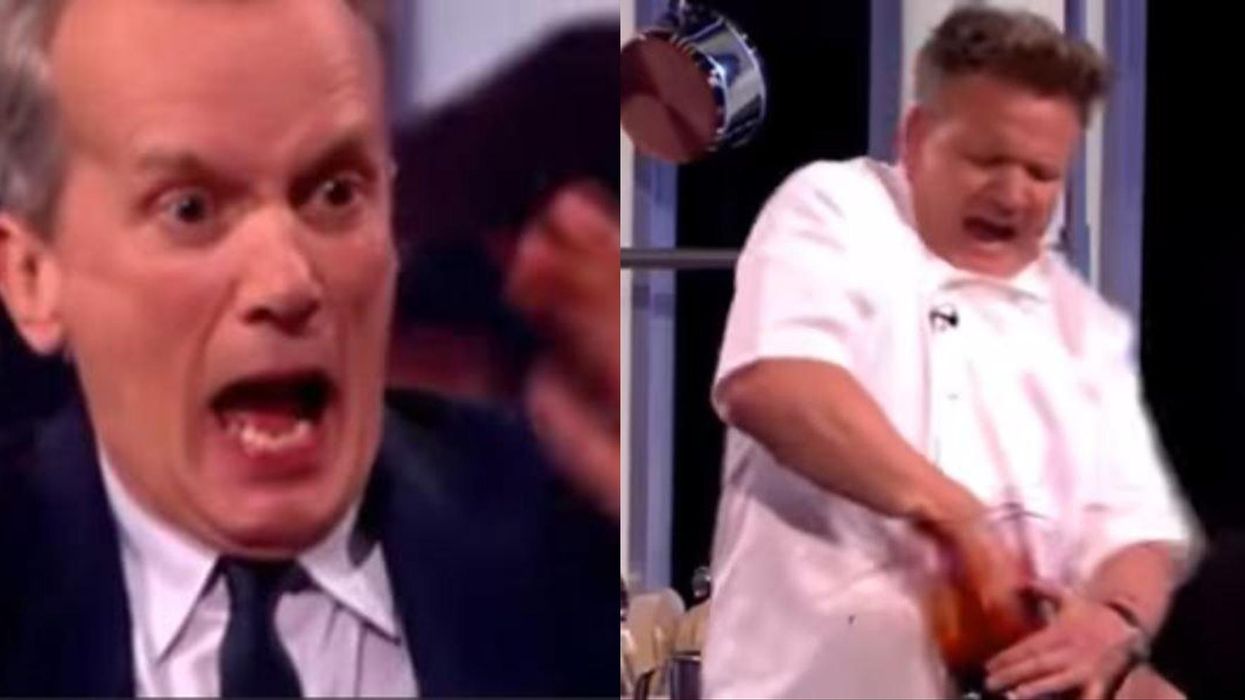 THE NIGHTLY SHOW/ YOUTUBE
Gordon Ramsay isn't exactly known for being nice to his co-stars on TV...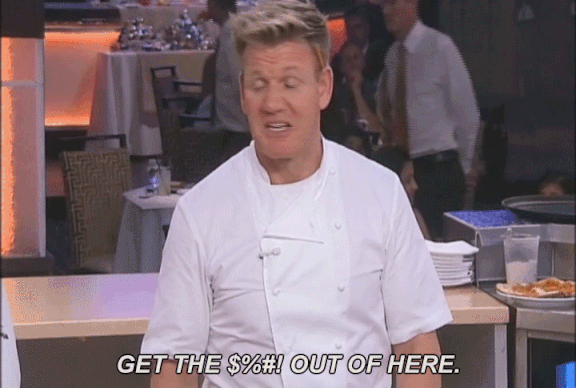 On ITV's The Nightly Show last night, he went to the next level of mean while pranking comedian Frank Skinner.
The Scottish chef decided to make Skinner something for his birthday, explaining that he'll make prepare a fruit salad in a blender.
He then popped backstage to let viewers at home in on the joke.
Gordon then returned to the stage where it appeared his blender wasn't working. Being the no-nonense fella he is places his hand in the blender to try and fix it.
Gordon then screamed "wait" as the blender 'somehow' came on and filled up with (fake) blood.
He then fell to the floor in agony as the audience and Frank stared in shock.
Frank even chimes in with "Some of you might think this is a joke but not from where I'm sitting."
And his face was quite something.
Picture: YouTube / The Nightly Show
He was very, very, shocked...
Picture: YouTube / The Nightly Show
To Frank's relief, the 50-year-old then leaped up and shouted "got ya".
The TV-chef has received a lot of praise for the prank of social media, although some people have called him a "lunatic" for the prank.
He closed the skit with telling the audience to never put their hand in a blender.
We shouldn't have to say this, but please, please don't try this at home.
More: People are sending pictures of their cooking to Gordon Ramsay to rate and it's glorious
More: Someone mixed Gordon Ramsay on Hell's Kitchen with Junior MasterChef and it is hilarious (if quite NSFW)