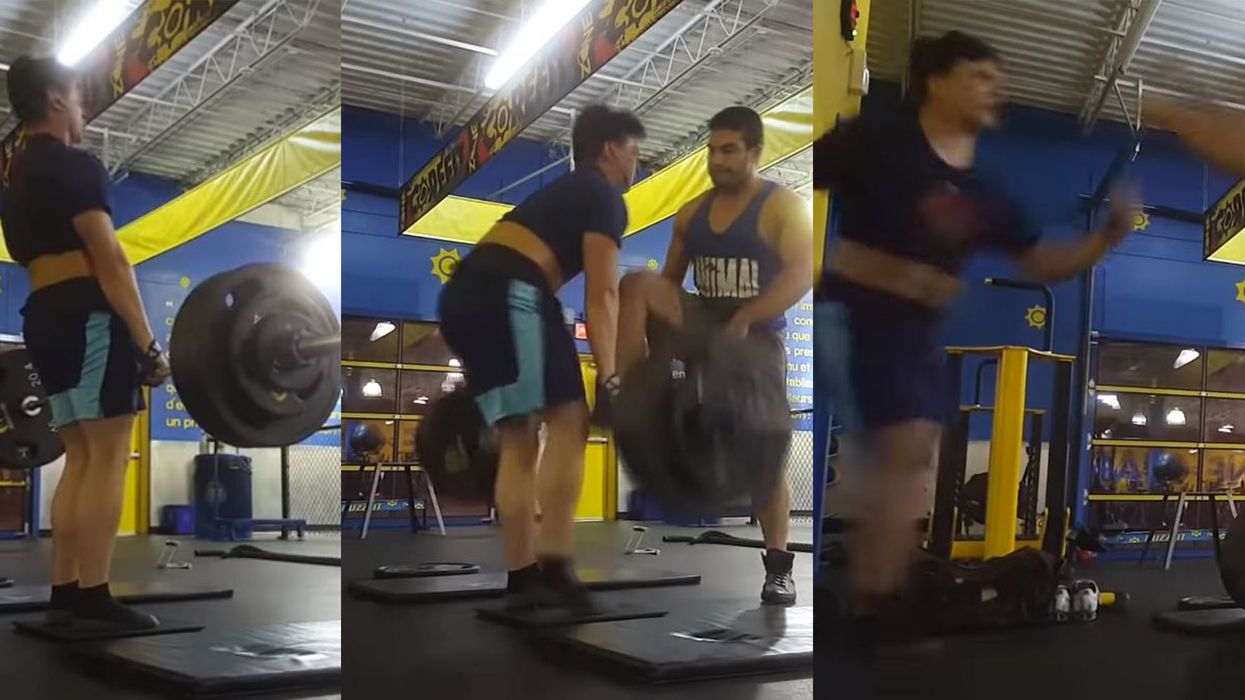 Pete Rubish/ YouTube
A teenager at a gym in Montreal, Canada, has been physically assaulted for reportedly 'lifting weights too loudly.'
Charles Lalonde was doing a couple of deadlifts in the Buzz Fit gym where he had previously been warned about the volume levels of his lifting by the staff.
He was told as long as he placed a couple of mats under each plate then that would be fine, so that's what he did.
However, in a video posted by him on YouTube on 2 August, a man who is said to have just been another patron of the gym took exception to the noise that Charles was making.
The unidentified man confronts the youngster, physically pushes him and tells him to get out in a very aggressive manner.
A video of the incident uploaded by fellow weightlifter and Charles's personal trainer Pete Rubish has, at the time of writing, been viewed more than 3 million times.
In the caption for the video, Rubish writes:
The backstory is that the staff at a Buzz Fit gym in Montreal, Quebec, have given my client a hard time in past weeks about deadlifting too loudly in the gym.

They said he still could, but he had to place mats underneath the plates. So he did as they asked. A random bystander, not a staff member, (wearing an Animal shirt of all things: my sponsor) took it upon himself to confront him after he deemed his deadlifts to be too loud.
It has since been confirmed by Rubish, that Charles intends to press charges against the man, who has also been banned from the gym.
Charles has also been given a free year-long membership from his favourite gym in Montreal: SSP Barbell Club.
HT Lad Bible