JK Rowling just keeps giving, and her fans just keep taking.
The latest gift, courtesy of her website Pottermore, is sorting some of the most well-loved actors of the movies into Hogwarts Houses according to their real life personalities.
The four actors in question played characters who had been sorted into the boisterous, brave House of Gryffindor (Ron, Ginny and Neville) and Luna, who was in clever Ravenclaw.
But are they really those houses at heart?
The sorting begins accurately...
Bonnie Wright (Ginny Weasley) , Gryffindor
Guys I'm a Gryffindor!
And then, the first shock...
Rupert Grint (Ron Weasley), Hufflepuff
I feel pretty good...wasn't what I was expecting.
And another one...
Evanna Lynch (Luna Lovegood), Gryffindor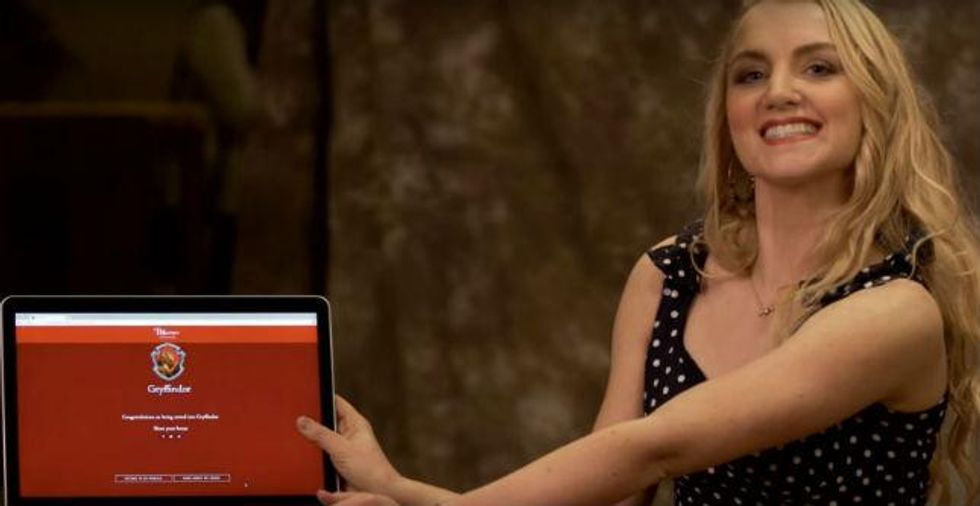 Thrilled. But also, like not surprised.
And another one.
Matthew Lewis (Neville Longbottom), Hufflepuff
Oh my God. Hufflepuff.
Mathew didn't appear too pleased with his sorting into a house which "values hard work, patience, loyalty, and fair play".
Not to worry, Matthew, JK Rowling had the following to say about Hufflepuff:
In many, many ways, Hufflepuff is my favourite house.

My oldest child, my daughter Jessica said something very profound to me…I think we should want to be Hufflepuffs.
The full video of the sorting is below: