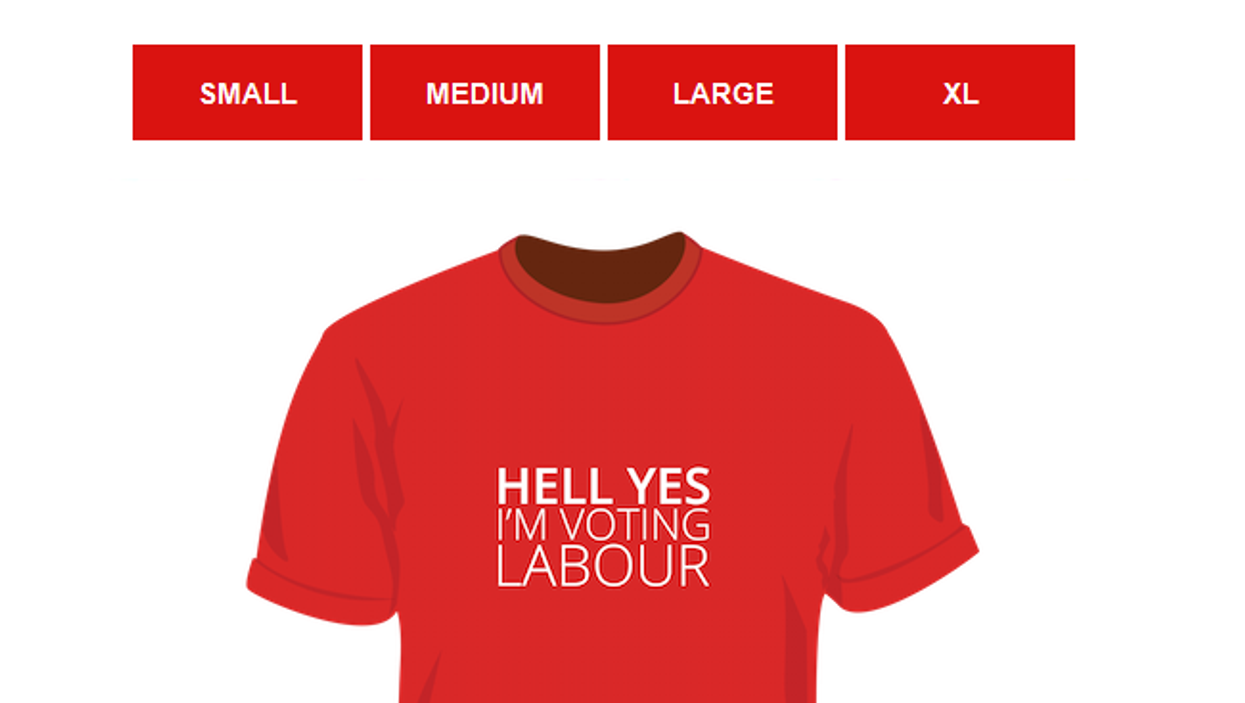 Arguably the most memorable moment from last week's pre-general election non-debate featuring David Cameron and Ed Miliband was the Labour leader's answer to the question of whether he was tough enough to be prime minister.
Am I tough enough? Hell yes I'm tough enough.
'Hell yes' has now apparently entered the political lexicon, so much so that Labour has decided to slap it on a T-shirt.
Anyone signed up to Labour emails received the following message this morning: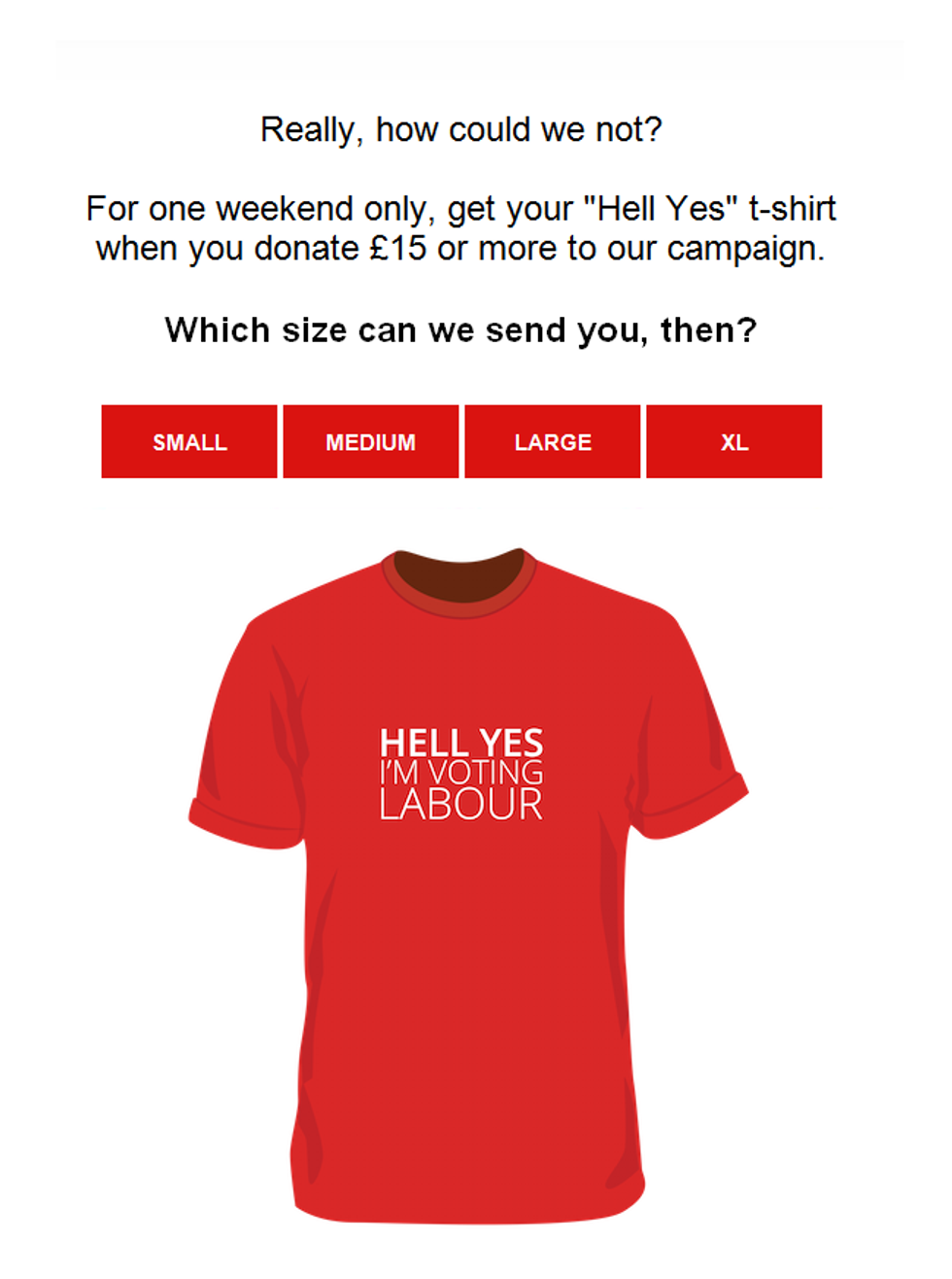 Will you be buying this Labour T-shirt? Let us know by saying either "Hell yes" or "Hell no" in the comments.
More: [We asked Londoners whether Ed Miliband is tough enough to be prime minister - hell yes or hell no?]1