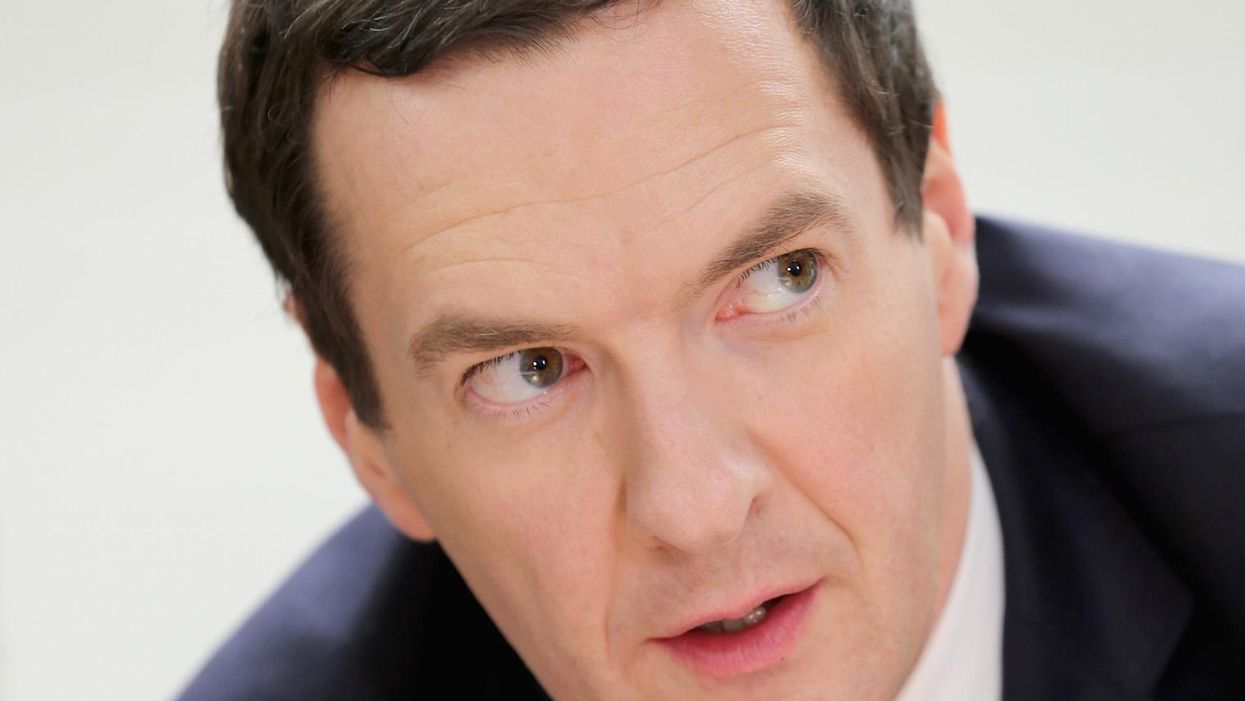 Things certainly have descended since the Budget, haven't they?
Not only has it been roundlycriticised for benefiting the rich over the poor, it has prompted a resignation from Work and Pensions Secretary Iain Duncan Smith over cuts to disability benefits (which have since been subject to a U-turn).
Following the #IDSofMarch, George Osborne's approval ratings - and those of the government - have plummeted.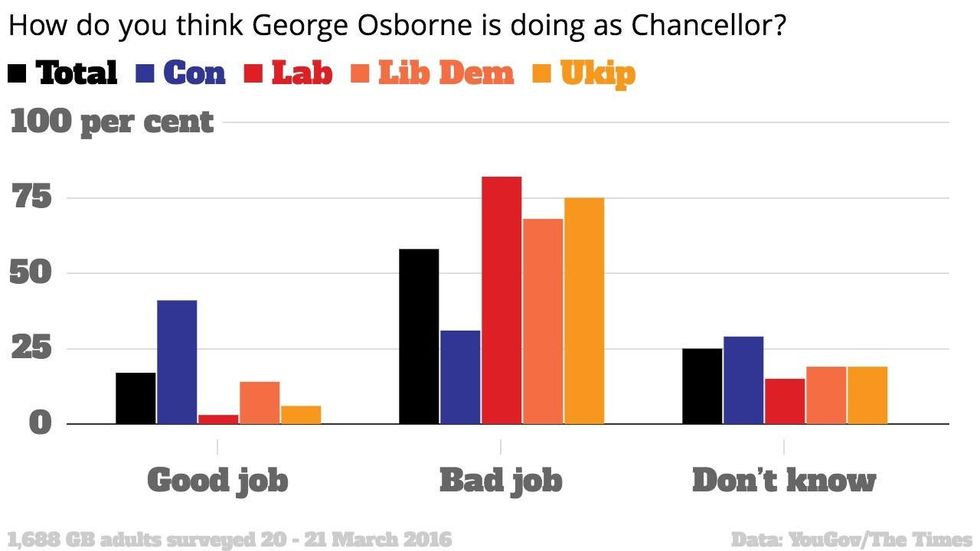 It also seems that not many think he'd be a good prime minister anymore...
...nor do they think he's likely to be one any time soon.
So as the Tory party eats its own young, let's kick back and take a look at those who have broken rank and said the Budget was a mistake:
Iain Duncan Smith:
Picture: Peter Macdiarmid/Getty Images
The quiet man roared with his resignation letter, which set the wheels of this revolt in motion and cut the brakes.
His resignation letter read:
I have attempted to work within the constraints that you and the Chancellor set.

I have for some time and rather reluctantly come to believe that the latest changes to benefits to the disabled and the context in which they've been made are, a compromise too far. While they are defensible in narrow terms, given the continuing deficit, they are not defensible in the way they were placed within a Budget that benefits higher earning taxpayers
Boris Johnson:
Picture: Carl Court/Getty Images
Boris Johnson told ITV's The Agenda on Monday:
The government has decided collectively and quite rightly to take the Personal Independence Payments (PIP) aspect of it and try to sort it out. It's obvious from what's happened that its admitted that it was a mistake.
Stephen Crabb:
The successor to Iain Duncan Smith told ministers on Monday from the dispatch box that no further welfare savings would be made in this parliament, in what was seen by some as a clear rebuke of the proposals in Osborne's Budget.
We will not be going ahead with the changes to PIP that had been put forward.

I am absolutely clear that a compassionate and fair welfare system should not just be about numbers.

Behind every statistic is a human being and perhaps sometimes in government we forget that.
However, even before the statement had concluded, senior Government sources said that the Government is not ruling out further cuts to the welfare budget.
Nicky Morgan:
On BBC's Question Time the Education Secretary indicated that the £4.4bn cut to Personal Independence Payments (PIP) were only in a "consultation" stage and were "still being discussed in government".
However, this is less of an outright attack of the Budget cuts, more a failure to defend them.
Andrew Percy and 20 other Tory MPs:
The Tory Backbencher and MP for Brigg and Goole sent a letter to the Chancellor signed by 20 fellow Tory MPs.
The letter protested the cuts to Personal Independence Payments, prompting a Government U-turn.