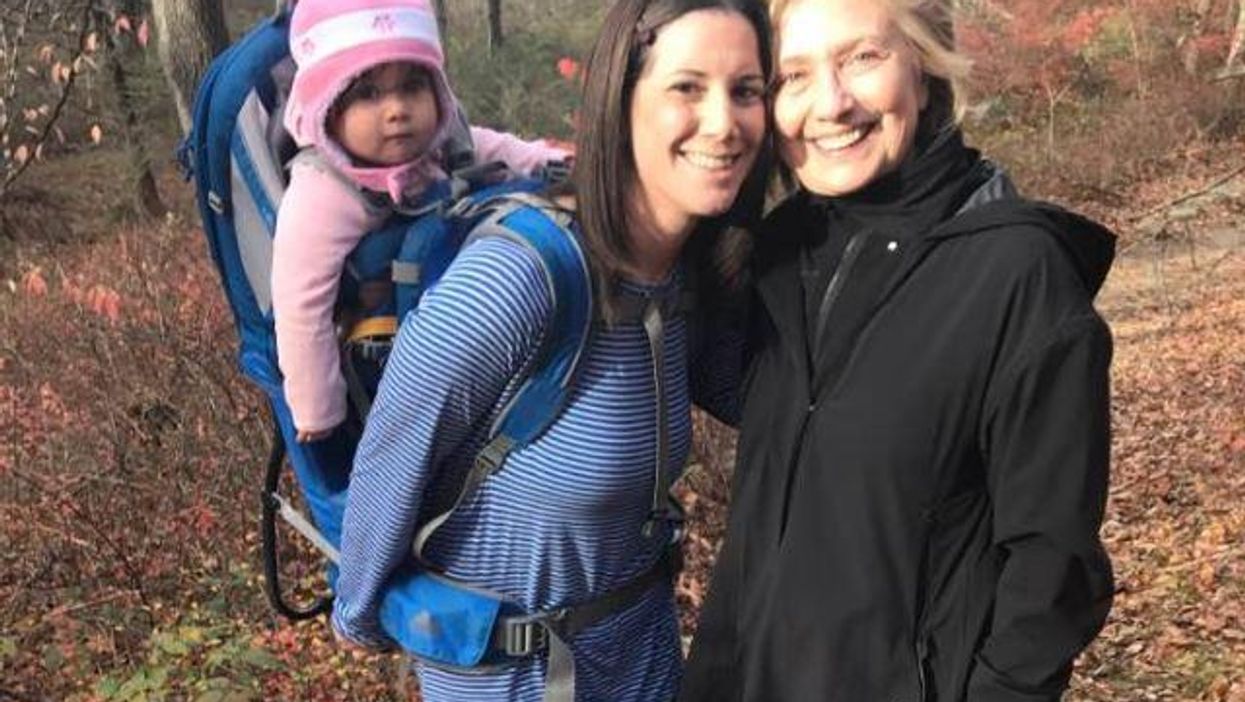 Screenshot / Facebook (Margot Gerster)
While the world's media turns their full attention to President-elect Donald Trump, some may wonder what's become of Hillary Clinton since her concession speech.
Some might wonder how she must be feeling, or where she has gone to lick her wounds.
As it turns out, she took to the woods.
Margot Gerster, in a bid to combat her own feelings of sorrow following the election, took her daughters hiking in the woods of Chappaqua, about 40 miles north of New York City.
Incidentally, the Clintons own a house there. Guess who she found?
I've been feeling so heartbroken since yesterday's election and decided what better way to relax than take my girls hiking. 

As we were leaving, I heard a bit of rustling coming towards me and as I stepped into the clearing there she was, Hillary Clinton and Bill with their dogs doing exactly the same thing as I was.

I got to hug her and talk to her and tell her that one of my most proudest moments as a mother was taking Phoebe with me to vote for her. She hugged me and thanked me and we exchanged some sweet pleasantries and then I let them continue their walk.

Now, I'm not one for signs but I think ill definitely take this one. So proud. #iamstillwithher #lovetrumpshate #keepfighting #lightfollowsdarkness
The story has already been shared over 100,000 times and made it onto television news. It seems to have struck a chord with the stricken Clinton-voting population, who needed something hopeful among the plethora of Trump-related doom-mongering.
It seems that everybody wants to #HikeWithHillary.
As journalist Philip Lewis says...
Well, here's the story of the day. https://t.co/WdDmb1V25B

— philip lewis (@philip lewis) 1478817206