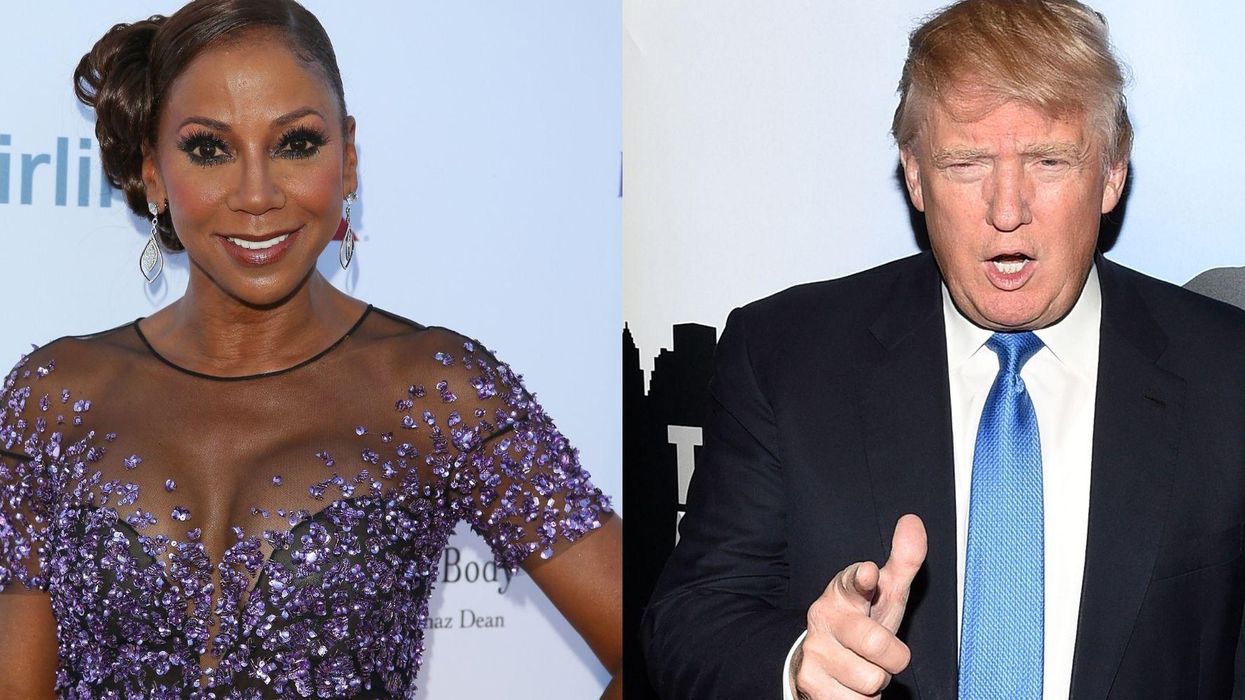 Getty
Despite thinking of himself as "the least racist person in the room", rumours have recently circulated that when President Donald Trump hosted The Celebrity Apprentice, he would freely use the N-word.
Even though Trump denies this, a former contestant from the show spoke out about being the target of one of the president's racial slurs.
On SiriusXM's The Karen Hunter Show on Tuesday, actress Holly Robinson Peete told the story of her alleged experience on Trump's reality show in 2010.
Peete, known for her role on 21 Jump Street, first said she never would have gone on the show if it had been after Trump's "birther" conspiracy attacks on President Barack Obama.
"I found him to be kind of piggish and bullish and stuff," she said of Trump, "but I didn't find him to be just this—who he is now, I did not see that."
"So, I think the combination of power and corruption and all that stuff just made him go to that next level," she continued.
It wasn't until after she lost to the musician Bret Michaels in the season finale that she said she found out how Trump was talking about.
Despite Trump being "kind of lovely" to her face, Peete said she started hearing rumors that he had said a racial slur in reference to her.
"And I was like, 'Huh?' And then when the producer told me when it happened during the finale. I remember the moment," Peete said.
"I wasn't in earshot, but I could see them deciding between me and Bret Michaels," she continued.
There was a moment where [Trump] was talking with producers and they're really animated and that was when I heard that he said, 'They want the N-word to win.' Because I guess the network wanted me to win or me to be chosen, and Trump wanted Bret. And the quote was, 'They want the N-word to win.'
By the time the allegations began to reemerge in 2018, Peete said she didn't address them because she thought her story wouldn't make a difference.
"By the time [the rumours] sort of started resurfacing in, I didn't even really address it too much because I felt like, what difference is it going to make?" she explained.
"People have accepted the things that he said that are so vile about so many other people, what difference is it going to make if he said that about me."