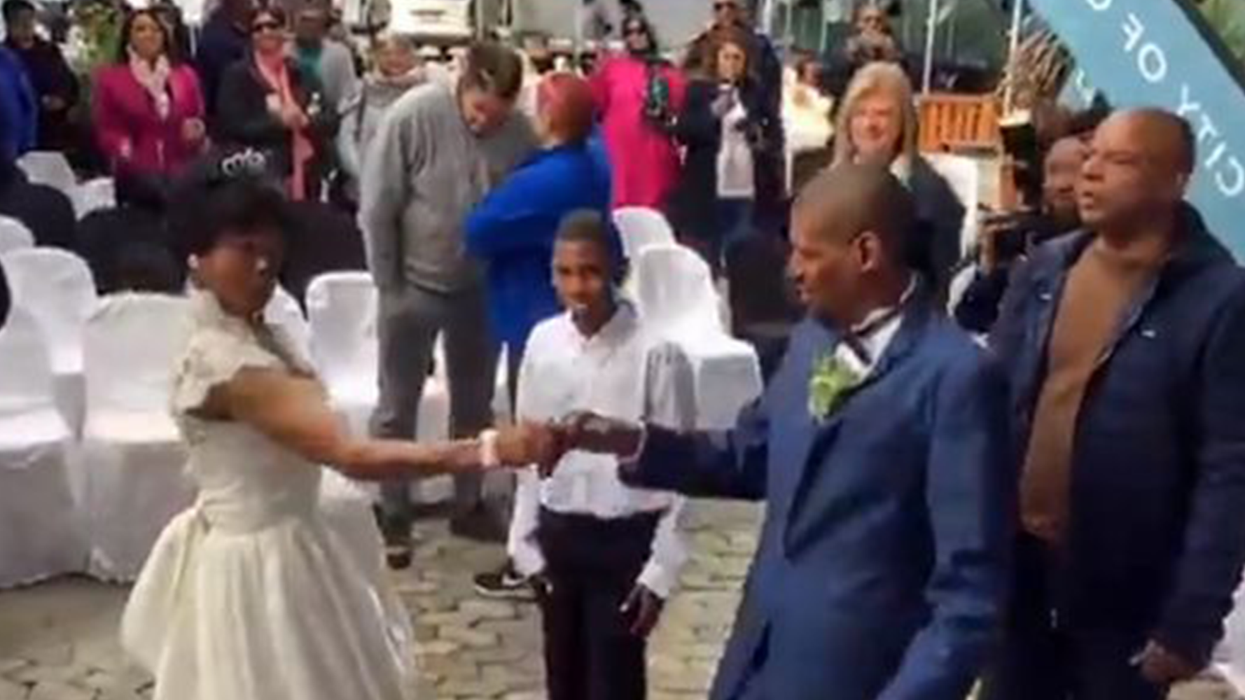 CEN
A homeless couple were wed under a motorway bridge after spending 30 years together, thanks to the generosity of strangers.
Llewellyn Jeneker and Cecilia Absolom's heart-warming union took place in Cape Town, South Africa.
They were married by a local pastor in front of more than 100 guests, which included their 12-year-old son Dylan and other homeless people.
The entire ceremony was made possible thanks to some help from the city council and a woman called Jill Leftha, who donated the wedding dress for the bride.
"They deserve to feel and look beautiful," Jill said. "I was tough and I am very happy for them."
The bride, Cecilia, who has been reportedly been homeless most of her life, said the dress "stole her heart".
Since June, the now-newlyweds have lived in the city council run 'safe space', which provides beds for 230 people.
The two exchanged their vows and embraced in the city's Culemborg Safe Space.
The manager of Safe Space, Wilfred Fredericks, said the couple have expressed the want to live as a family in a place they can call home.