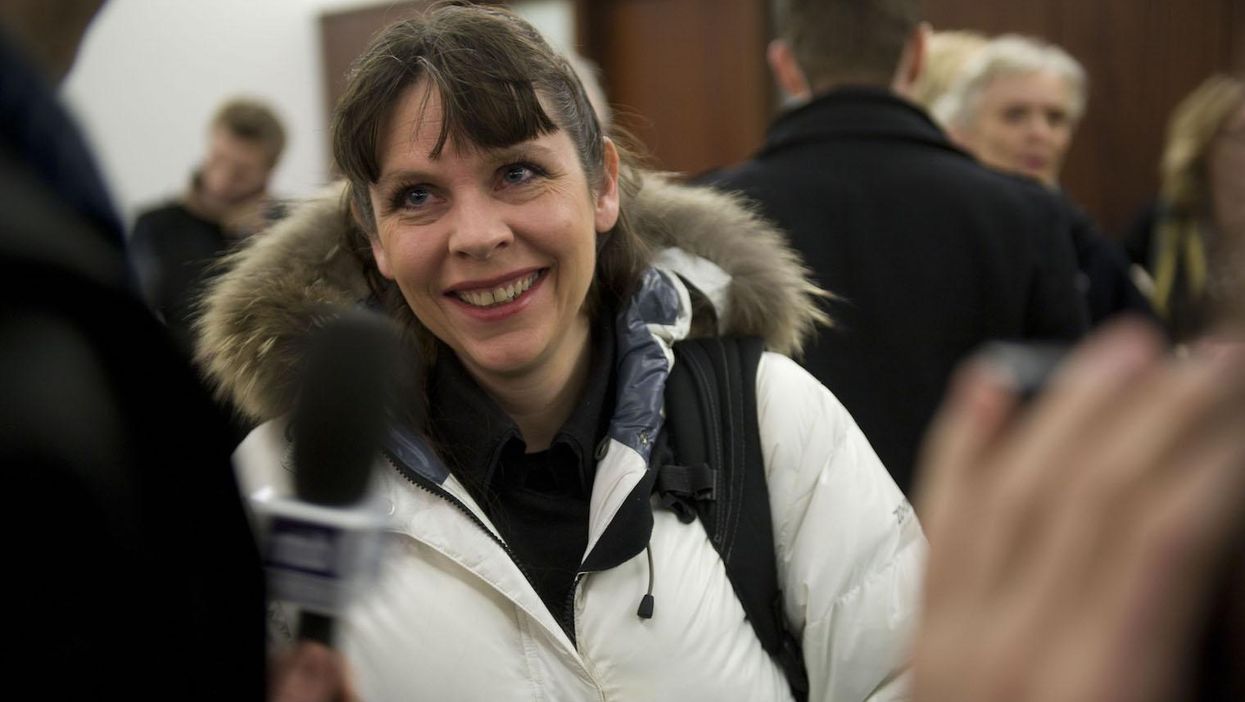 Iceland's ruling coalition has appointed a new prime minister and pledged to hold elections in the autumn, after protests against the former prime minister's involvement in the leaked Panama Papers.
The now former prime minister Sigmundur Gunnlaugsson asked President Olafur Ragnar Grimsson to dissolve parliament on Tuesday and call an early election.
Picture: HALLDOR KOLBEINS/AFP/Getty Images
Leaked documents revealed that Gunnlaugsson's wife owned a British Virgin Islands-based company with multimillion pound claims on Iceland's failed banks.
Nationwide protests followed and on Wednesday, it was announced that agriculture and fisheries minister and Progressive Party deputy Sigurður Ingi Jóhannsson is his successor, with elections scheduled for Spring 2017 pushed forward to this Autumn.
However, a new opinion poll by Icelandic media Fréttablaðið, Stöð 2 and Vísir now puts public support for the oppposition Pirate Party at 43 per cent.

The Pirate Party stood in the 2013 elections on a manifesto consisting of direct democracy, freedom of information and civil and political rights.
The party called for the repealing of Iceland's blasphemy laws following the Charlie Hebdo shootings, which were repealed in early July 2015, and have previously indicated support for granting Edward Snowden immediate Icelandic citizenship.
The Pirate Party logo
The poll, conducted Monday and Tuesday, also finds that only 7.9 per cent and 21.6 per cent would vote for the ruling coalition Progressive and Independence parties respectively.
A new Gallup poll published Tuesday also found that 81 per cent of Icelanders wanted Sigmundur Davíð Gunnlaugsson to resign.
Combined with the widespread dairy-based protests, these polls indicate to any casual onlooker that the Icelandic population may not be willing to wait till the autumn.