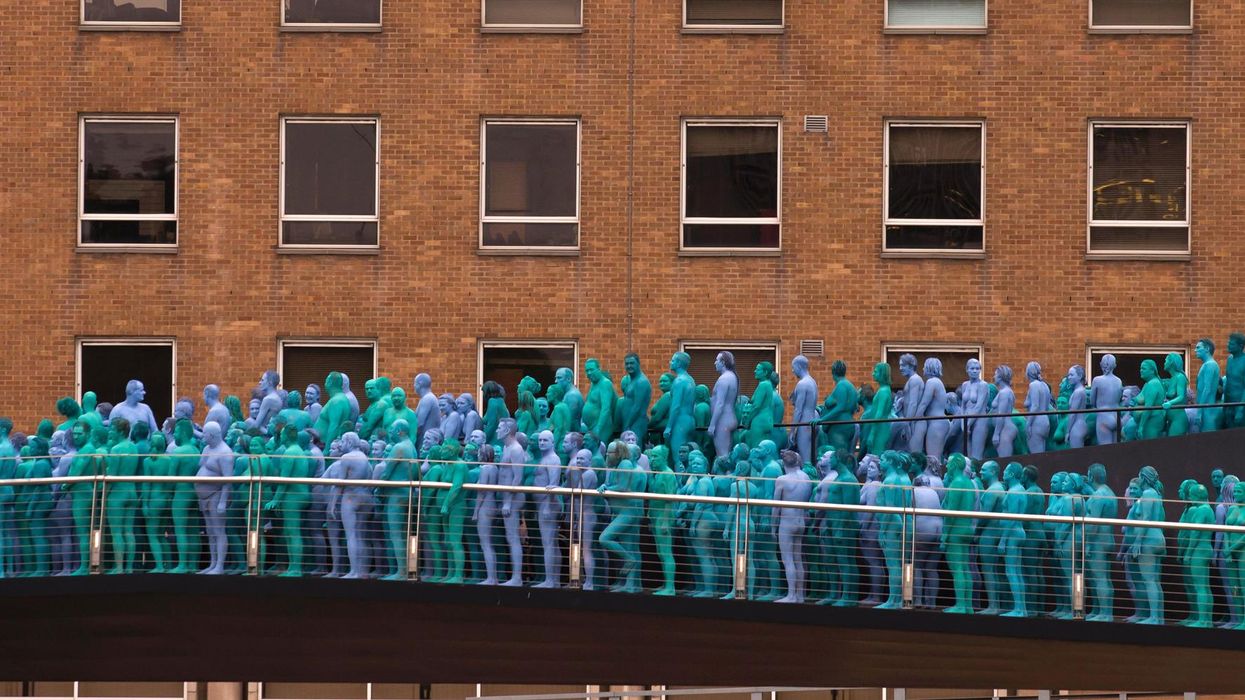 JON SUPER/AFP/Getty Images
If you were ever curious what a Smurf looked like naked. Firstly, what's wrong with you? Secondly, we might be able to help you out with that.
Official photos of the art instillation by world-famous artist Spencer Turnick have been released today, showcasing the Sea of Hull project.
The project, SKIN, involved more than 3,000 people stripping naked in the city centre last summer and posed for hours. They were also painted in different shades of blue.
The project was part of Hull's bid for City of Culture four years ago - a title it currently holds.
The photos will be displayed in the Ferens Art Gallery from tomorrow, but here's a sneak peek:
WARNING: There are lots of naked pictures.