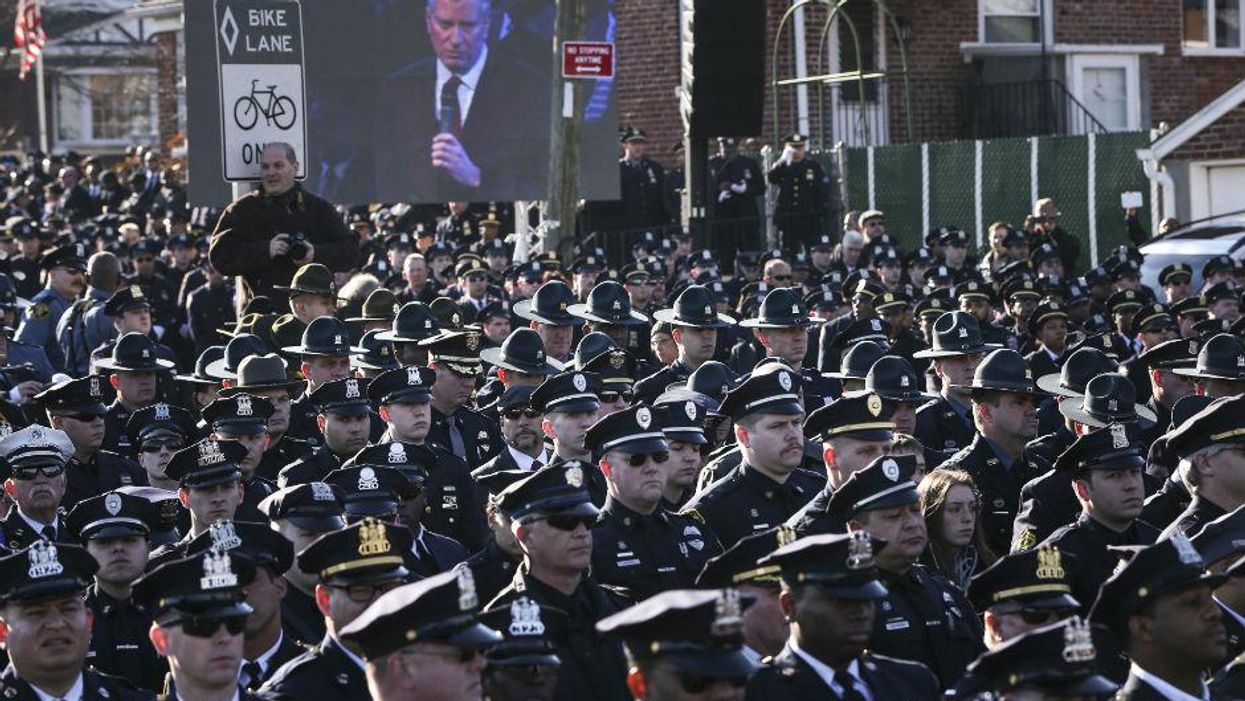 Hundreds of New York Police Department officers turned their backs on the city's mayor Bill de Blasio as he gave a speech at the funeral service of a policeman shot dead last week.
The head of the largest union for NYPD officers alleged that Mayor De Blasio's comments in recent weeks had led to increased anti-police sentiment in build-up to the shooting of two officers on 20 December.
Thousands had gathered outside the Christ Tabernacle Church in Glendale, a neighbourhood of Queens, for the funeral of Rafael Ramos.
Ramos was one of two police officers - the other being Wenjian - murdered by Ismaaiyl Brinsley "execution-style".
Brinsley was said to be seeking revenge for the deaths of Eric Garner and Michael Brown - two unarmed black men whose deaths at the hands of police officers have led to protests across the US.
Mr de Blasio has faced criticism from officers' associations who say he has not done enough to support the police amid heated national protests.
There's blood on many hands tonight. That blood starts on the steps of City Hall, in the office of the mayor.
Patrick Lynch, leader of the Patrolmen's Benevolent Association, speaking after last week's deaths.