Pro-police protesters in New York took to the streets last night in t-shirts with the slogan "I can breathe" - a play on the final words of Eric Garner.
The unarmed Garner died from heart failure in July this year after being put into a chokehold by a New York Police Department officer which has been deemed illegal by the state since 1993.
In distressing footage of the incident, Garner can be heard shouting, in a muffled, strained voice: "I can't breathe, I can't breathe!"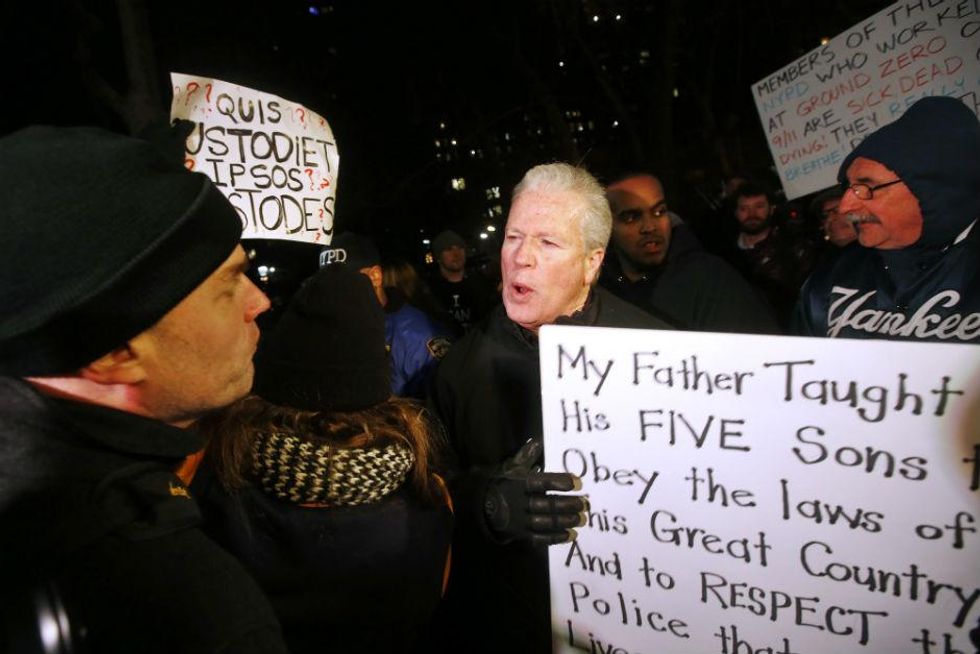 His final gasps, along with final "don't shoot" that Mike Brown allegedly shouted before he was shot in Ferguson, have become synonymous with the anti-police protest movement that has spread across the US.
Minority communities across the country feel singled out and discriminated against by the majority white police force and a series of incidents involving white police officers and unarmed black males in recent months has severely stoked racial tensions.
So to see more than 100 pro-police demonstrators, the majority of whom appeared to be white, marching across New York in a counter-protest with the slogan "I can breathe" plastered across their t-shirts is hardly going to do much for community cohesion and public trust in those who are there to protect them.
It is understood the t-shirts are designed by the South Bend Uniform Company who have also made a controversial t-shirt with the slogan "Breathe Easy: Don't Break the Law".
According to the Daily Mail, the owner of the company defended the use of such slogans by saying: "We are all one people and this is by no means is a slam on Eric Garner or his family, God rest his soul. Lets all band together as AMERICANS regardless of our feelings and know we can and will be better! Thank you for your support."