A Hungarian camerawoman has been fired after video footage showed her appearing to kick and trip refugees running from police officers.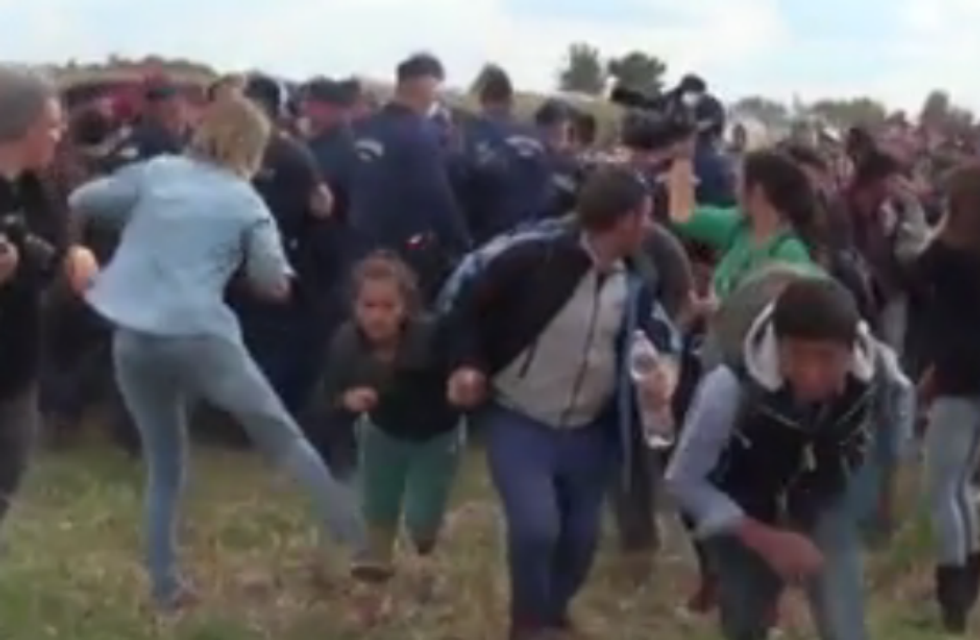 Petra László, who worked for N1TV which has links to nationalist political party Jobbik, appeared to put her leg out in front of a man clutching a young child, causing them to trip over.
After footage of the incident was uploaded to Twitter by a German reporter, N1TV confirmed that it had dismissed Ms László due to "unacceptable behaviour".