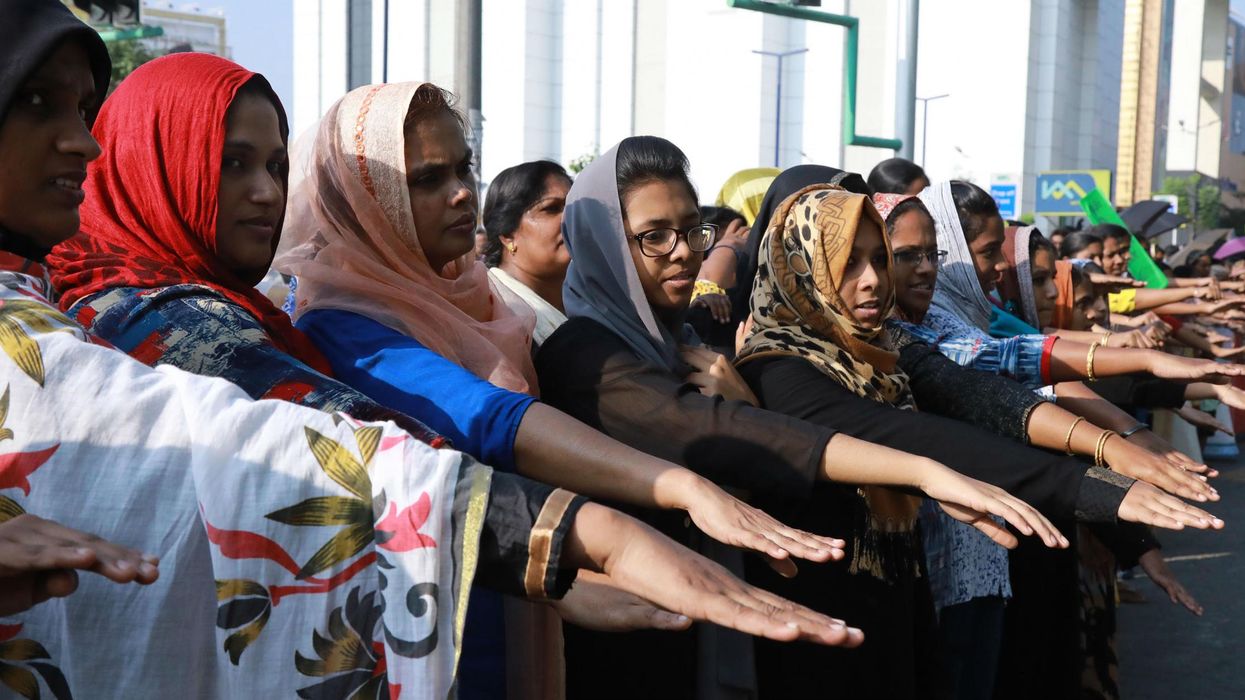 AFP/Getty Images
Female university students are protesting to lift controlling curfews in campuses- and they're gaining ground.
At Bhopal's Regional Institute of Education, an institution that teaches students to be teachers, the campus heavily restricted the movement of women.
Female students had to be back in their dorm rooms by 5:30pm in the winter and 6:45pm at others times. Worse still, they were allowed off campus just once a week, on Saturday, between 1pm and 6pm, and if a woman wanted to leave the campus for a slightly longer period of time, she had to get written permission from her parents and have it signed off by two university staff.
Such rules "did not apply" to the men on campus,Washington Post reported.
The woman protested the rules with a sit-in, inspired by women's collective Break the Cage, which campaigns to get rid of such curfews and rules imposed on women.
One student who participated in the sit-in said without the collective's support, "our protest would have been at this scale."
After three days, the administration changed its rules.
Under new rules, women don't have to return to campus until 8pm and can remain outside their dorms on campus until 9pm.
Such protests are gaining ground in the country. Female students at the Regional Institute of Education broke their curfew a week after the Bhopal protests and in October, students from Panjab University protested for 48 days.
Break the Cage protested at Delhi colleges Miranda House and Lady Shri Ram College, which told Washington Post it got rid of the rule that forced female students to have local guardians.
Such protests are part of India's developing #MeToo movement. Women have recently entered a temple that once banned female visitors of menstruating age and a professor was dismissed after women protested his comparison of virgins to "sealed bottles."
More: 11-year-old blind girl goes viral after giving a brutally honest answer to a question
More: Donald Trump Jr doesn't appear to understand what the 'N' in 'SNL' stands for