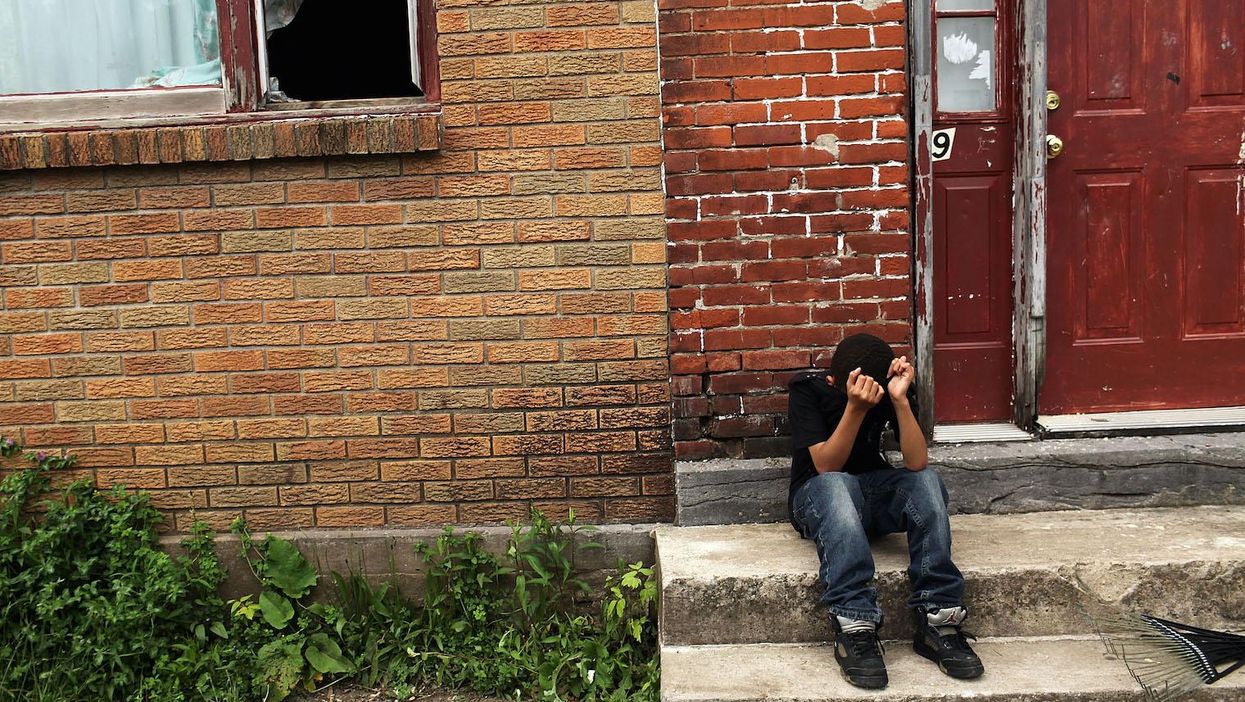 The New York Times has interviewed a handful of people around the US on the campaign trail, presenting interviews alongside photography in an interactive election project.
It's a brilliant, condemnatory series of interviews describing the struggles faced by citizens of the US, and the disillusionment these problems engender.
One of these issues is child poverty, as described in a quote from Ebbie Banks, 17, from Palo Alto in California.
Speaking about a five-year-old child that he tutored, who respected him, he said:
One day he asked me, 'Mr. Ebbie, is jail a good place to be?'

I said, 'Why would you ever ask that?'

He said: 'My daddy's in jail and he said he gets three meals a day. And sometimes my mom can't make me food and I'm hungry.'

I went home and I cried that night. This is a kindergartner.
Ebbie said that teachers reaffirmed to him that he would one day go to jail, despite only being five years old.
I looked at him as a 5-year-old. I didn't see a criminal. I didn't see a drug dealer. I didn't see a rapist. I didn't see a gangbanger. I saw myself, when I was a little kid 10 years ago.
Surveys have found that child poverty is an issue which affects some ethnicities distinctly more than others in the US.
In 2013, the National Center for Children in Poverty found that children under 18 years represented 23 per cent of the population, but comprised 33 per cent of all people in poverty.
They also found that 69 percent of black children under the age of six (2.2 million total) lived in low-income families, as did 69 percent of American Indian children under the age of six (0.1 million total).
Read the full New York Times series here. It doesn't take long.
HT Vox