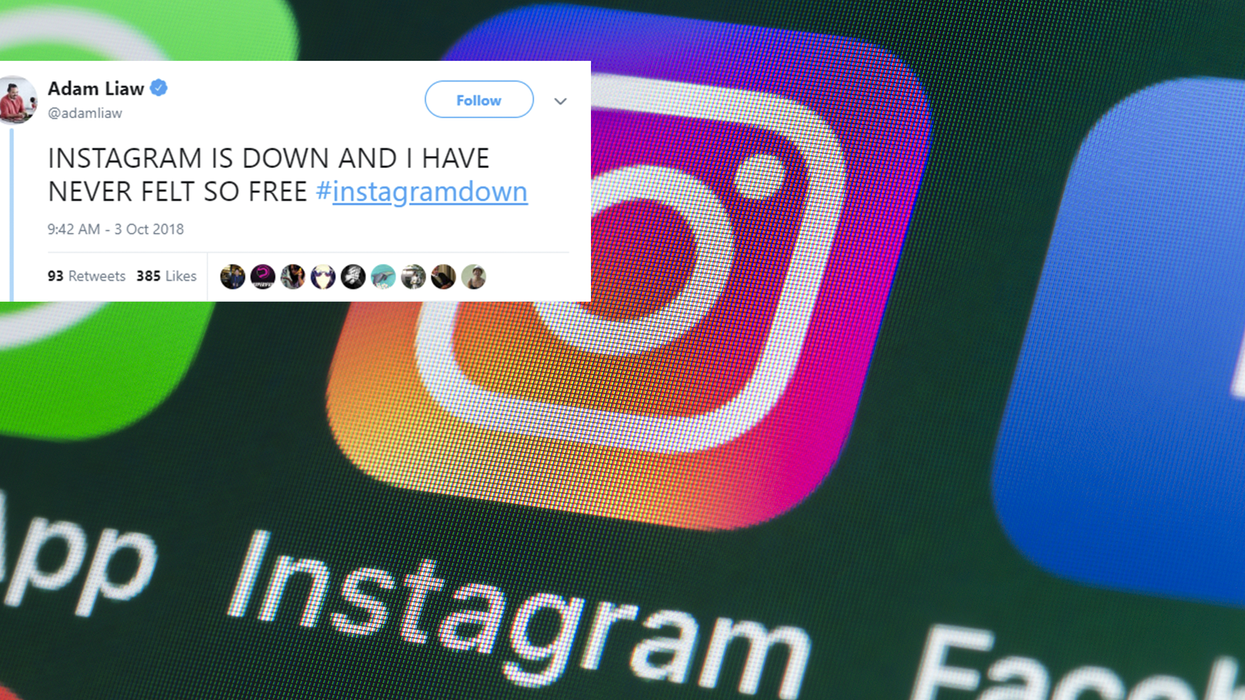 stockcam / iStock Getty
It's the news that shocked the nation - Instagram, that most important social networking site where you can share pics of your avocado toast and latest dog updates with your mates, went down this morning.
Yes, you read that correctly.
When logging into the app, avid shareaholics were left disappointed when they were greeted only with empty profiles and a message that read that the app 'cannot refresh feed', reports the Independent.
The web version of the site also encountered issues. When heading to the site on a browser, it brought up only a "5xx Server Error".
Desolate.
However, fear not. The popular image sharing site is now back up and running. Phew.
But that didn't stop people sharing their outrage and panic during that difficult time.
Here are some of the best reactions.
Go get some pizza...
It's OCTOBER 3RD...
Someone got some live footage from inside Instagram's headquarters, and it was wild.
People were lost, confused, broken...
Others were simply shocked.
Oh, the memes.
Twitter traffic quadrupled (educated guess).
A rare moment of unity in an often fractured world.
Others just felt.... FREE.
Some people were just *very* happy that Instagram was back up and running.