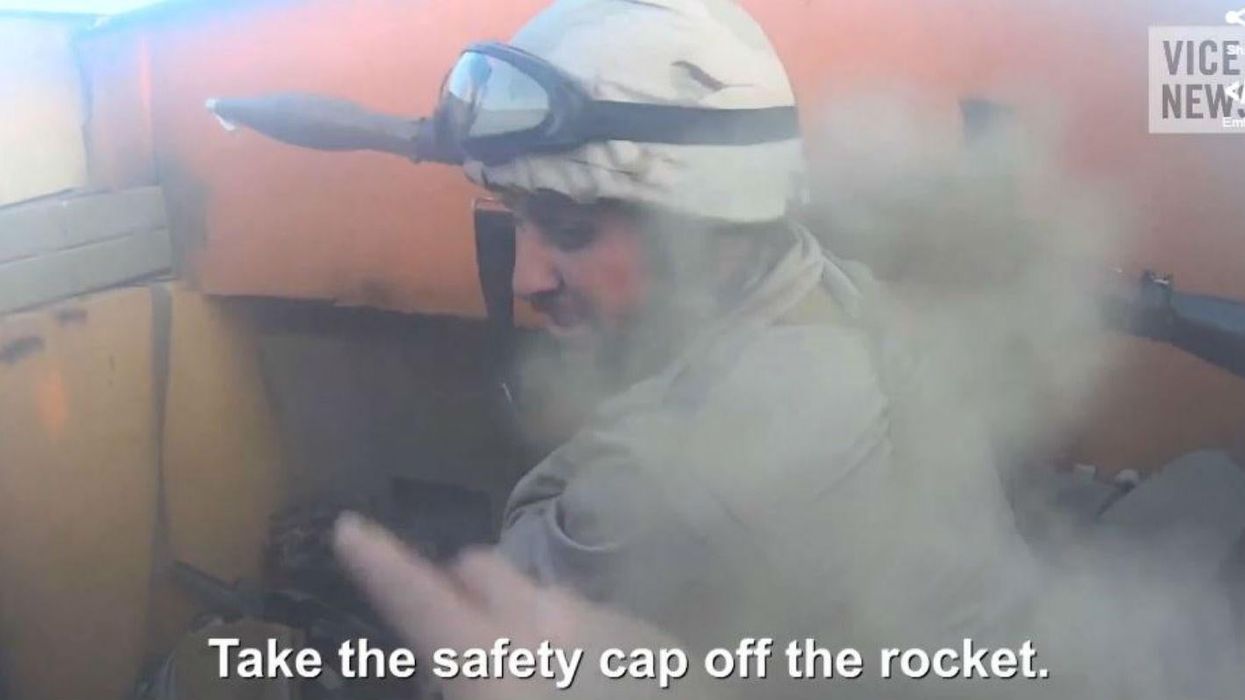 Vice News published a video on Wednesday purporting to show footage from the headcam of an Isis fighter who died during a battle with Iraqi peshmerga last month.
It's, umm, quite different from the schlocky Jerry Bruckheimer victory propaganda Isis churns out to strike fear into the hearts of infidels.

The six-minute clip shows three soldiers in the back of a tank or truck firing rockets at two peshmerga armoured vehicles. Or at least, that's what they're trying to do. It's pretty shambolic.
The soldier whose POV we're getting, Abu Hajaar, is the most inept of the three, as his brothers in arms make a point of telling him:
The truck is hit by a peshmerga rocket. The driver is killed, and the three try to make an escape. He can't find his gun. Or his bag. To be honest, it's surprising he made it this far.
Abu Hajaar cries out that he's been shot and is rolling away from the gunfire when the video cuts out.
Not gonna lie: these are real people in a real battle who really died. But it feels like a remake of Four Lions.
Rubber Dinghy Rapids, bro.