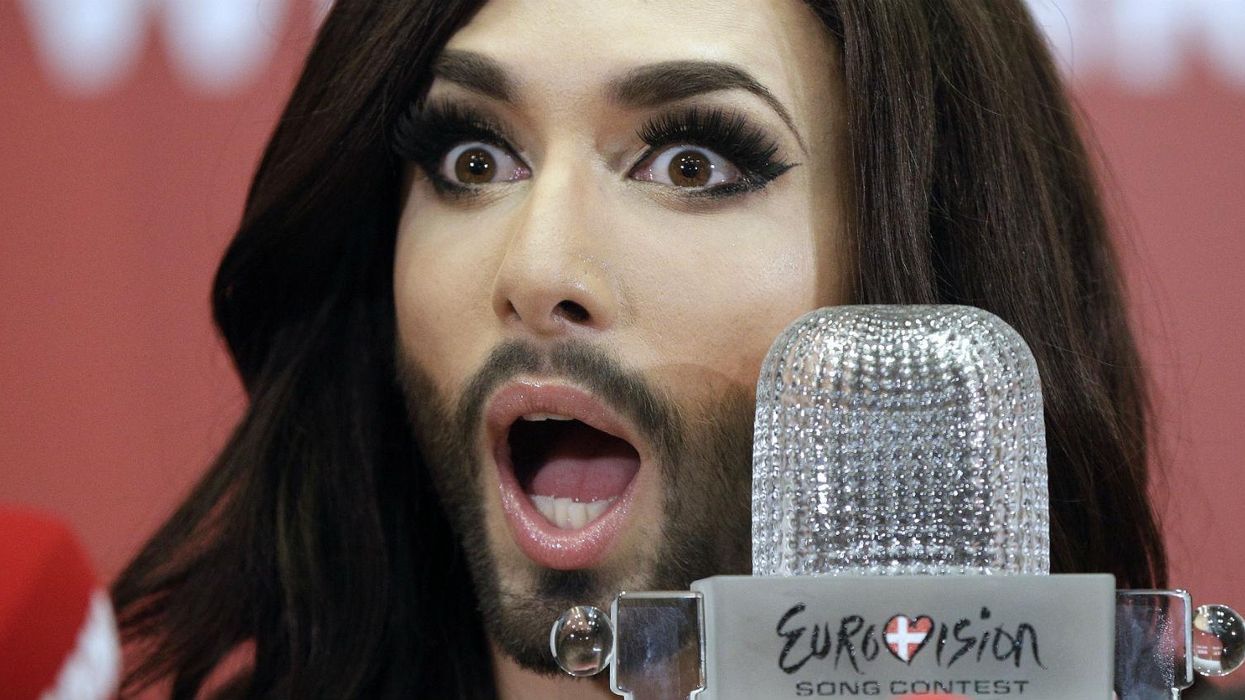 We're not quite sure what's going on with the Eurovision Song Contest.
Ahead of the semi-finals, set to take place on 10 May in Stockholm, Sweden, the European Broadcast Union (EBU) unintentionally published a list of "banned" flags, and while there were some obvious ones – such as the flag of Isis – others were far less contentious.
The following flags are examples of flags that are specifically not allowed at the Eurovision Song Contest. This list is non-exhaustive:
Among them are the flags of Palestine, Kosovo, and Crimea.
Saeb Erekat, a senior Palestinian official said in a statement to Euronews:
We call upon Jean-Paul Philippot [EBU president] to revoke his decision immediately and to apologise to the 11 million Palestinians of this grave, unacceptable, despicable mistake.
In an official statement, EBU wrote:
On Thursday afternoon, a draft version of the flag policy for the 2016 Eurovision Song Contest was published... This document was not intended to be published.

The organisers understand and acknowledge the sensitivities of presenting a selection of flags of organisations and territories, each of them of very different nature. The organisers apologise to everyone who feels offended by the list.
Eurovision rules state only flags of the 42 participating countries, national flags of any United Nations member state and the flag of the EU is allowed to fly.
However the following are strictly banned:
All other flags/banners, including those that do not meet the approved specifications, or contain a commercial message, or a statement that the organisers considers of offensive, discriminatory, unsuitable, political or religious...
According to WalesOnline, the Welsh flag was also on the now-removed banned list, despite the fact that contestant Joe Woolford, of this year's UK's entry Joe and Jake, is of Welsh descent.
The Scottish Saltire is an approved flag, even though it isn't the national flag of a participating country.
The LGBTQ rainbow flag is not on the banned list as it is a "symbol of tolerance and diversity."
But what about waving the rainbow flag during Russia's performance, which would be considered a political statement given the country's crackdown on homosexuality?
A spokesperson told PinkNews:
This is decided on a case by case basis.
Oh, right. Well that explains it then.
Picture: Nikolay Doychinov/Getty Images