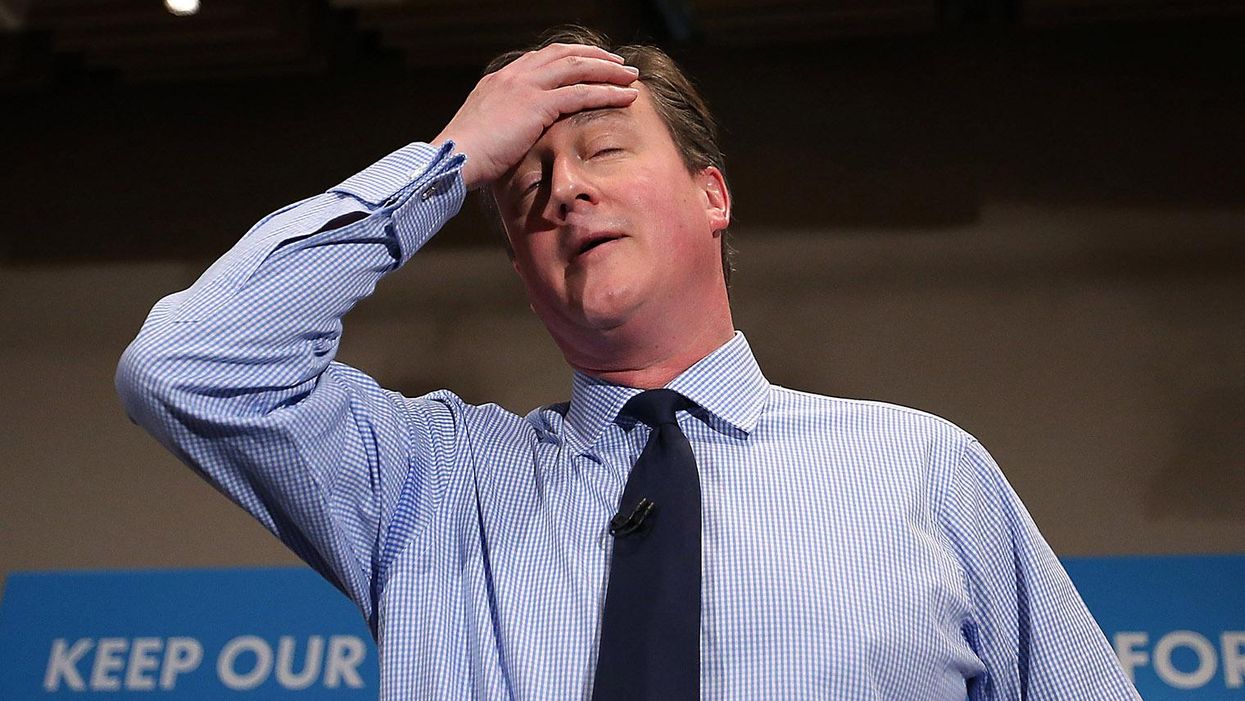 Justice secretary Michael Gove pledged his allegiance to Brexit in February, much to the "disappointment" of his good friends and colleagues chancellor George Osborne and prime minister David Cameron.
But according to a Sunday Times report, it has done little to dampen the trio's political bants (sorry not sorry).
In fact, Gove was present as Osborne and Cameron were spitballing the God awful joke that somehow made its way into PMQs last week.
Apparently not wanting to be outdone by Osborne - following a wisecrack he made suggesting Labour had hired former Greek finance minister Yanis Varoufakis and left-wing journalist Paul Mason as economics advisers (which isn't actually true) because "Chairman Mao was dead and Mickey Mouse was busy" - our dear PM made this terrible joke to the Commons:
I regularly subscribe to the Islington Tribune and I can announce to the House [Mr Corbyn's] latest economic adviser: one Yanis Varoufakis.

He was the Greek finance minister who left his economy in ruins.

That is Labour's policy in two words: Acropolis Now.
In sum, guys and girls, it took three grown men to come up with one of the worst jokes in recent political history. Good job everyone.