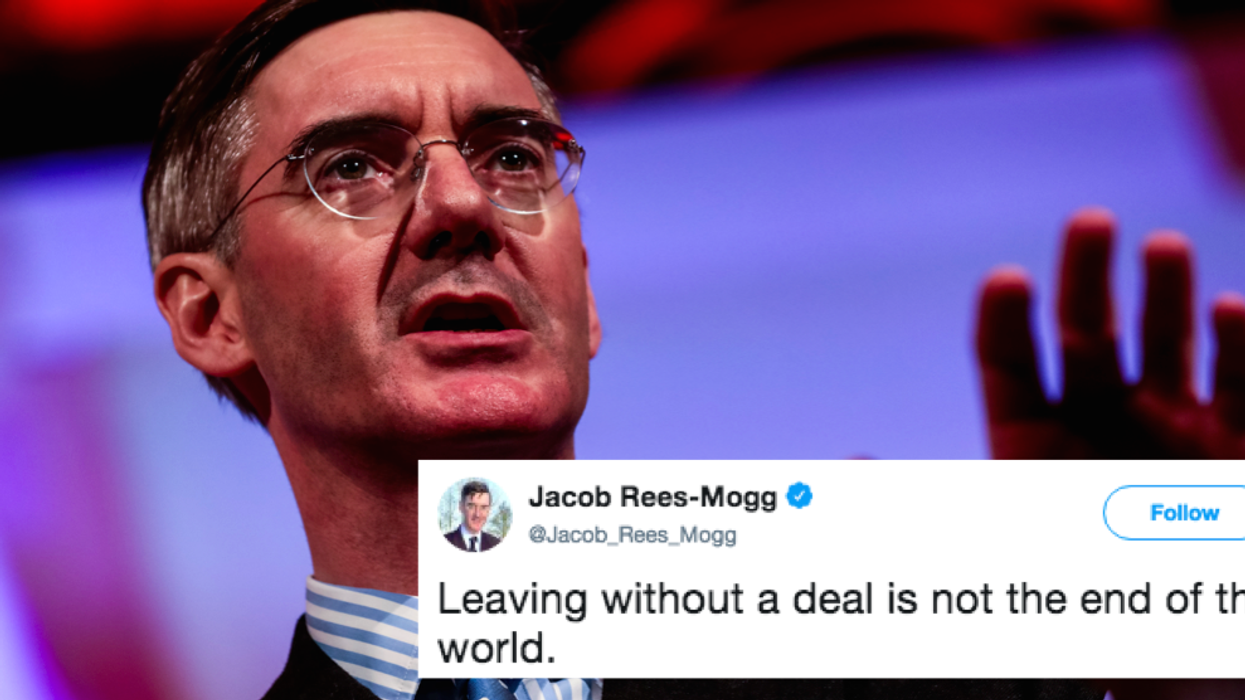 GETTY
It's not a great stretch to say that Brexit seems to be becoming a bit of a mess, isn't it?
Since Theresa May decided to take a break from her hectic schedule of saying "No deal is better than a bad deal" to start desperately trying to sell her deal that everyone hates, things have been stormier than normal.
With fears of a no-deal Brexit bringing uncertainty and fear, prominent Tory MP Jacob Rees-Mogg decided to say the sentence that no one wants to hear.
Naturally, given the forecasts that a no-deal Brexit wouldn't just be hugely embarrassing, but would also damage the economy and potentially create huge shortages in vital medicine and food supplies, people aren't exactly prepared to accept this kind of talk from a multi-millionaire.
Given that Rees-Mogg has reportedly moved a business he co-founded to Ireland, Twitter didn't hold back.
Life comes at you fast.