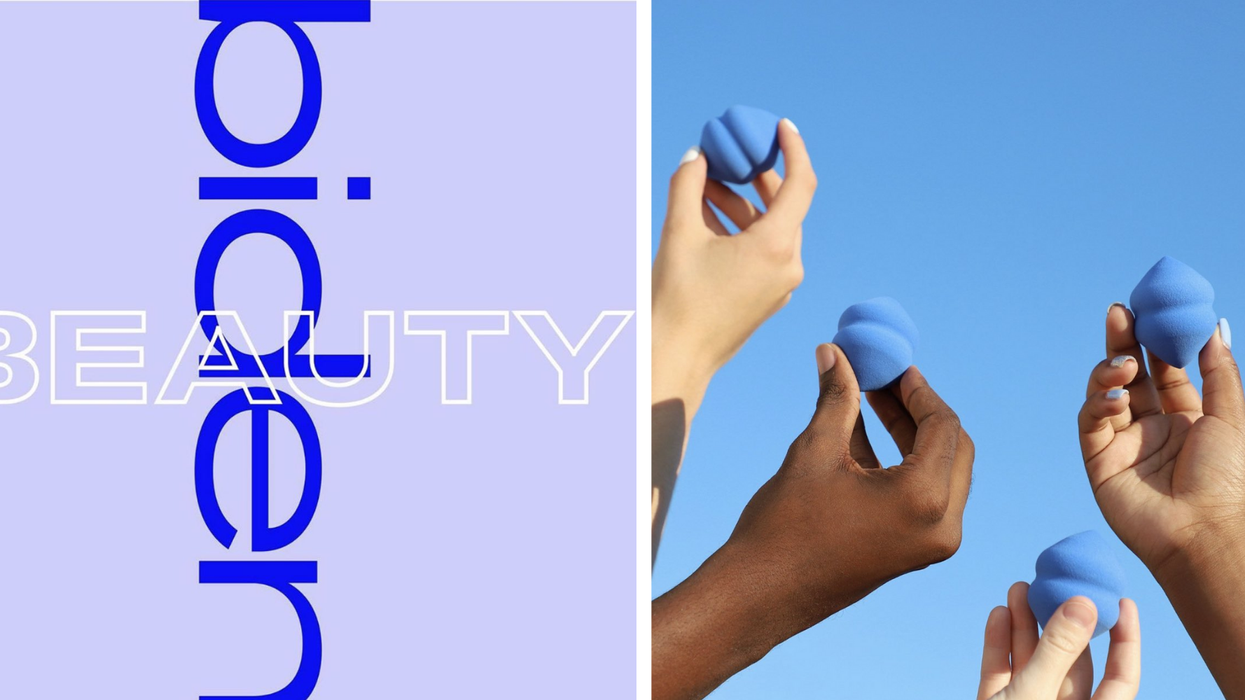 Biden Beauty
Beauty has always been political.
And now Joe Biden supporters can wear their political affiliation in their make-up bags after the emergence of a mysterious new brand: Biden Beauty.
Launched online on Wednesday via a Glossier-esque website, the brand is apparently the work of an anonymous "collective of beauty insiders supporting the Biden/Harris campaign".
According to reports, the fundraising initiative is not the work of the official Biden campaign (surprise, surprise), but they have given it their "blessing".
All profits from the site will be donated to the Biden Victory fund, the organisers say.
At the moment, there's not much available in the way of stock.
Biden Beauty's hero product is their blue blending sponge, which retails at $20.20 (geddit?) and apparently "works best on 3 November 2020".
Why a blue beauty blender? Apparently 'blue corrects orange'.
Customers can also buy a $15 tote bag, a $46 sweatshirt or a $12 pack of pins.
For those who do cop the beauty blender, the Biden Beauty team encourages it be used to "Create a Get Out the Vote Lewk. Share it on socials. Get out your own vote. Vote Blue and cancel out Orange".
There's been a confused reaction to the launch.
Some went for jokes.
Others were lightly horrified.
While general confusion seemed to reign.
At least Biden Beauty seems to be having fun.
Maybe they could send Trump some products, free of charge?