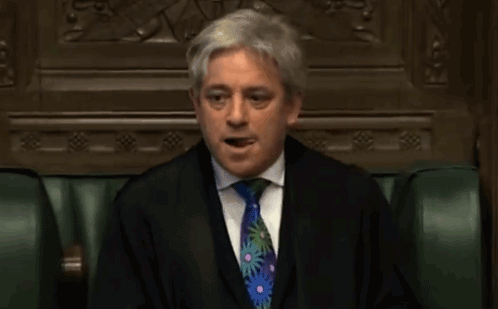 The Government has suffered a bitter defeat after ministers launched an ill-fated, last-minute attempt to change the rules for electing the House of Commons Speaker.
The proposal was voted down after an extraordinary parliamentary debate which saw Speaker John Bercow and other MPs visibly choke back tears.
The plan, moved by William Hague as the last act of his parliamentary career, would have seen the Speaker elected by secret ballot in future.
The change would likely have undermined Mr Bercow, who is unpopular with some sections of parliament – including senior Tory figures behind the decision to propose the change.
After the vote, which the opposition won 228 to 202, Labour MPs packed the opposition benches and rapturously applauded the result. Some could be seen jumping into the air for joy.
The best part? As the result was announced The Speaker himself licked his lips and stared at the Government benches, nodding.
That is a face of victory.
More: Ed Miliband mocked by 11-year-old at final PMQs before election