NICHOLAS KAMM/GETTY
Fox News has been facing criticism for an article about the Quebec terror suspect, who opened fire in a mosque and killed six people.
The news organisation initially ran with the headline 'Suspect in Quebec mosque terror attack was of Moroccan origin, reports show'.
It tweeted the article on its official Twitter account, spreading to its many followers: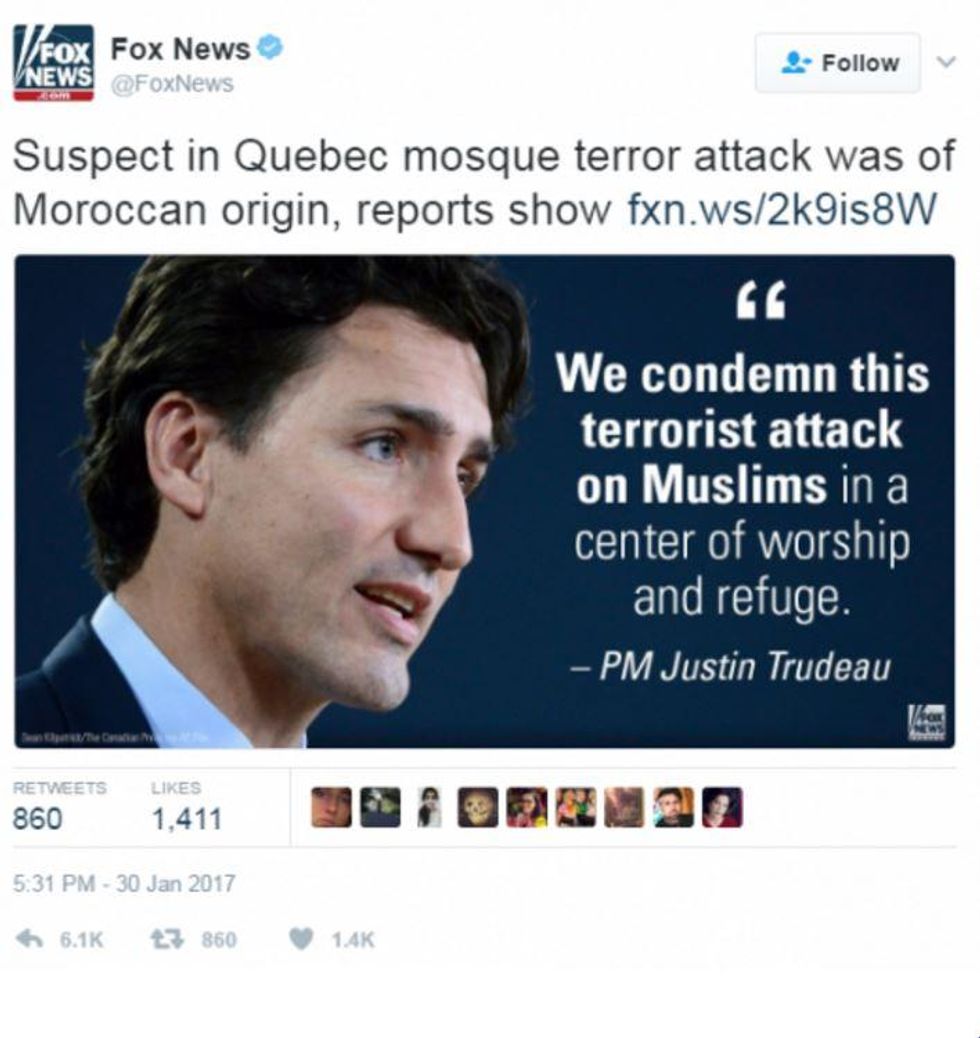 The suspect was identified as French Canadian Alexandre Bissonnette, as a supporter of Donald Trump and far-right nationalist politician Marine Le Pen.
The news website followed up the original tweet with a correction beneath it, and called the Moroccan witness a 'second man'.
There were calls to retract the article and delete the inaccurate tweet, which fell on deaf ears.
Well, Justin Trudeau got wind of the error.
Here's what his director of communications emailed Fox News:
As a result, the tweet was removed Tuesday evening.
Refet Kaplan, managing director of FoxNews.com told Business Insider:
FoxNews.com initially corrected the misreported information with a tweet and an update to the story on Monday.

The earlier tweets have now been deleted.

We regret the error.