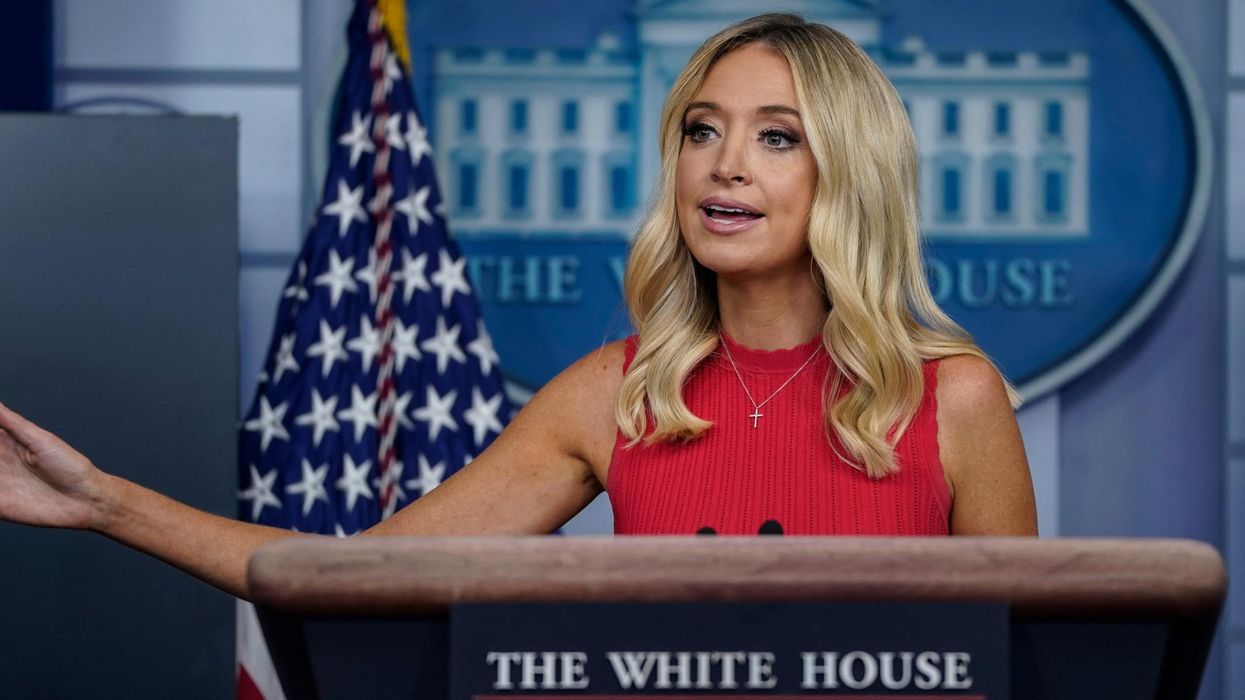 Getty
Since taking on the role of White House press secretary, Kayleigh McEnany has not shied away from clashing with reporters while defending the president.
During her latest briefing, McEnany defended the president's refusal to rename military bases that are named after former slave owners. She also defended Trump's suggestion that the 75-year-old man who was pushed over by buffalo police might have "set up" the viral video.
McEnany took aim at the media for "vilifying" police officers, quoting a New York police chief union who criticised the media and politicians for treating cops like "animals".
She then singled out congresswoman Ilhan Omar, who has been on the receiving end of hostility from Trump in the past. She called out Omar for allegedly describing police officers as "cancer".
When you have a sitting Congressman Ilhan Omar calling cops cancer, what do you think that leads to? The AP reported on a shooting in front of a police department today in California.

Let's stop vilifying our officers. Let's recognise injustice where we see it, but recognise all of us in here are safe because of our police officers doing their job each and every day.
Speaking to Black Lives Matter protesters following the death of George Floyd, Omar said:
We need to completely dismantle the Minneapolis Police Department. Because here's the thing, there's a cancer.

The Minneapolis Police Department is rotten to the root, and so when we dismantle it, we get rid of that cancer, and we allow for something beautiful to rise, and that reimagining allows us to figure out what public safety looks like for us.
Tensions continue to rise across the US between police, the public and politicians on both sides.