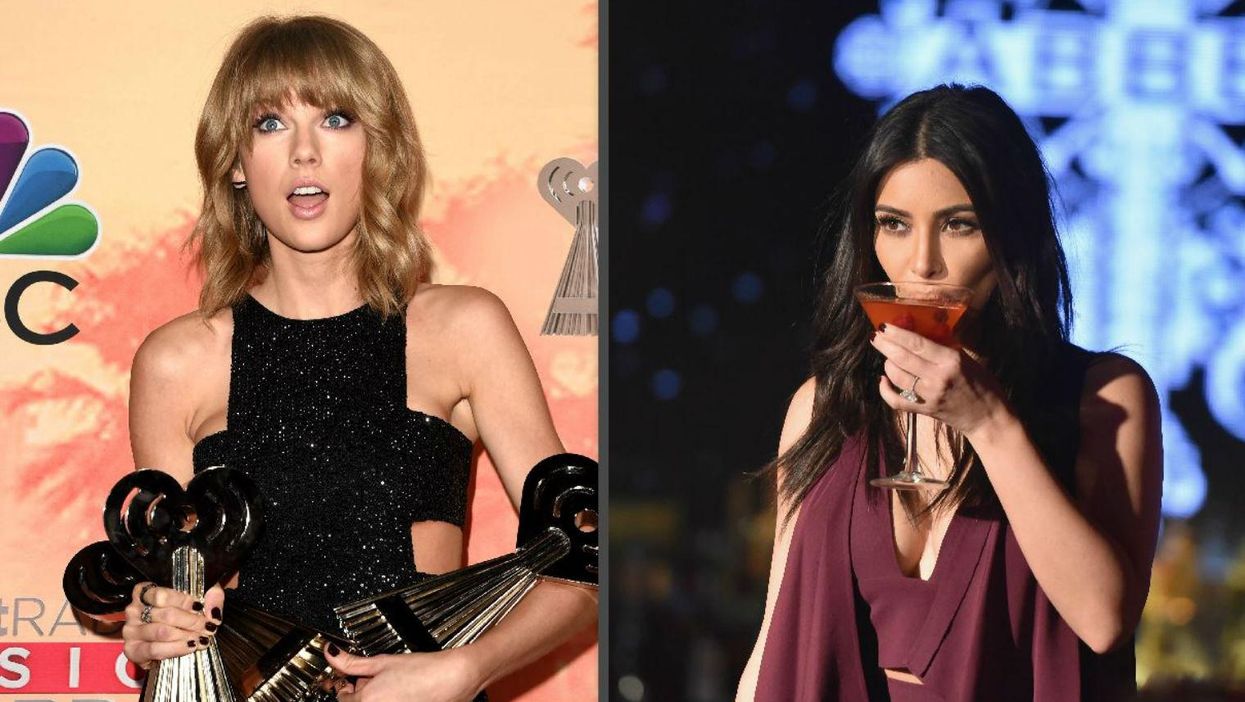 Settle into the couch with a bowl of popcorn: Taylor Swift is annoyed with Kanye West. Again. But Kim Kardishian has a lot to say this time too.
The most recent source of Swift's ire has been brewing for a while – since February to be exact.
West's recent single Famous was accompanied by a very weird NSFW music video featuring waxworks and models of very naked celebrities in bed including Swift, West, a couple of Kardashians, Rihanna, Chris Brown and Amber Rose.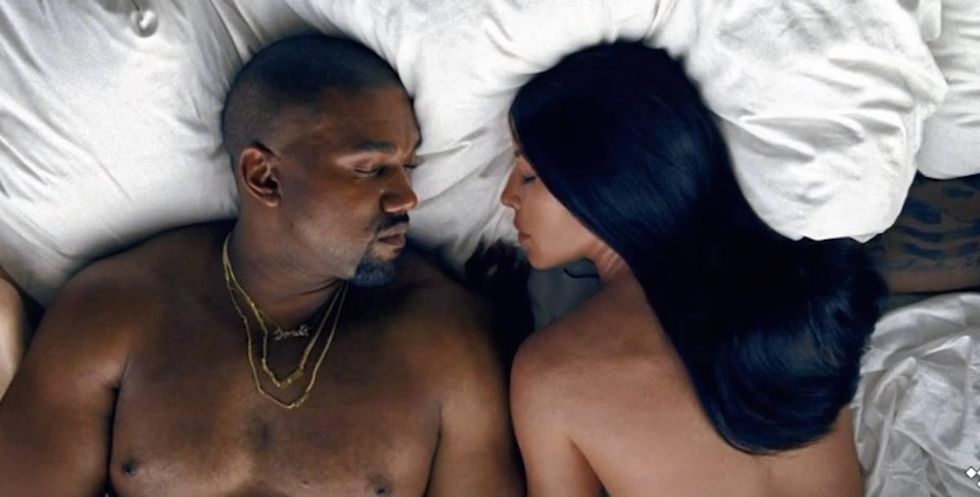 Lena Dunham called it:
One of the more disturbing 'artistic' efforts in recent memory.
There's a particular line in the song Swift really doesn't like:
I feel like me and Taylor might still have sex
Why? I made that b-tch famous
And true to form, she threw shade. All of the shade.
When the song was released, Swift said she didn't know about the line calling her a b-tch.
During her acceptance speech at the 2016 Grammy awards the singer alluded to the fact that West did not hand her success thanks to their long-standing tabloid fodder feud.
You'd think that was the end of it, right? Wrong.
Kim Kardashian had enough of Swift bad-mouthing her husband and delivered a smack-down the likes of which Swift was not prepared for.
She released a Snapchat video recording where Swift gave permission for West to use the lyric.
West rapped Swift the lyric about how he might still have sex with her over the phone, and her response was:
I know, it's like a compliment, kind of. Yeah, I mean, what's dope about the line is it's very tongue in cheek either way. And I really appreciate you telling me about it, that's really nice.
It was Christmas, Hanukkah and Eid on Twitter all at once.
#KimExposedTaylorParty started trending as more and more people joined the party.
Swift uploaded a statement, saying that she hadn't approved the use of the word 'bitch' and pointing out - quite rightly - that she's allowed to have an emotional reaction despite what she said on the phone.
...but those on the Kimye side of the divide aren't having it.
People, there might be a new song in the works...