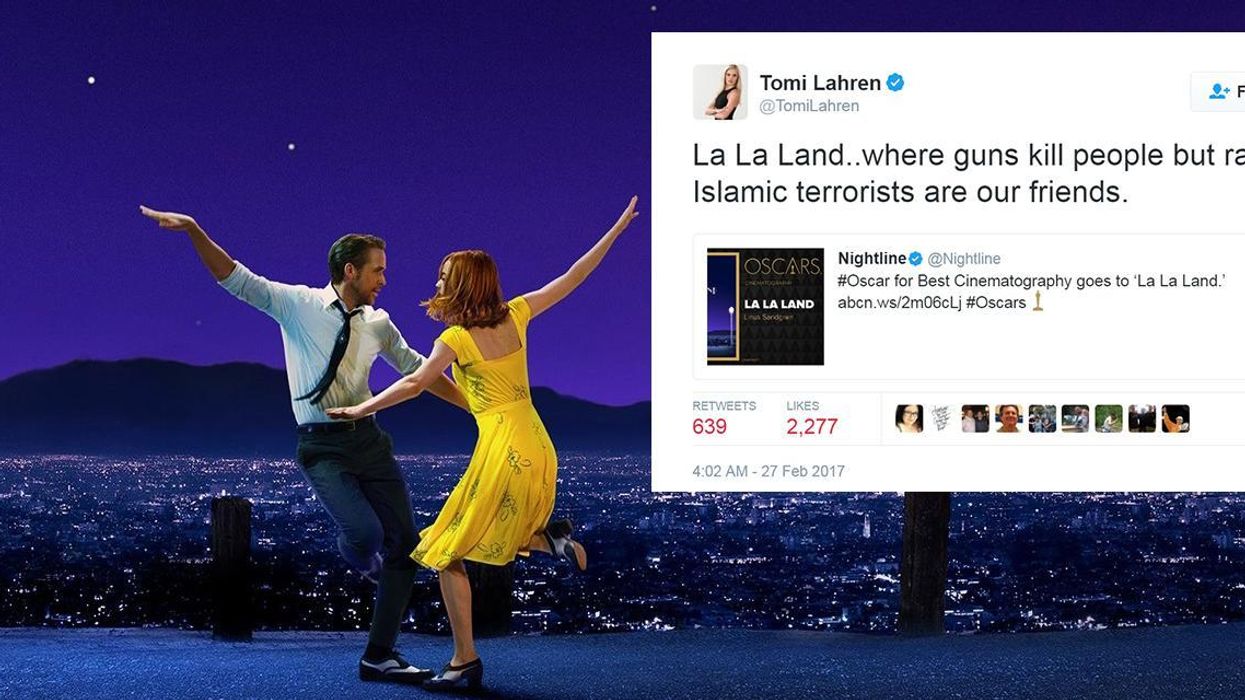 Summit
Ever had that really awkward moment when you tweet something demonstrably idiotic?
Critically acclaimed rom-com La La Land, a glitzy, nostalgic musical about achieving your dreams in Hollywood, won several awards at the Oscars last night - although not, as it turned out, Best Picture.
Tomi Lahren, TV host and self-appointed political commentator, had this to say:
La La Land..where guns kill people but radical Islamic terrorists are our friends. https://t.co/ju0QPHVtmm

— Tomi Lahren (@Tomi Lahren) 1488168173
Prompting this hilarious response from New York Timesculture reporter Dave Itzkoff:
When you didn't actually see any of the movies but you have to stay on brand https://t.co/EGY23xlMLS

— Dave Itzkoff (@Dave Itzkoff) 1488168982
To clarify:
La La Land features tap dancing, Hollywood parties and a singing Emma Stone making doe eyes at jazz aficionado Ryan Gosling.
No gun violence or "Islamic terrorism" to be found.
At all.
On point as ever, Tomi.