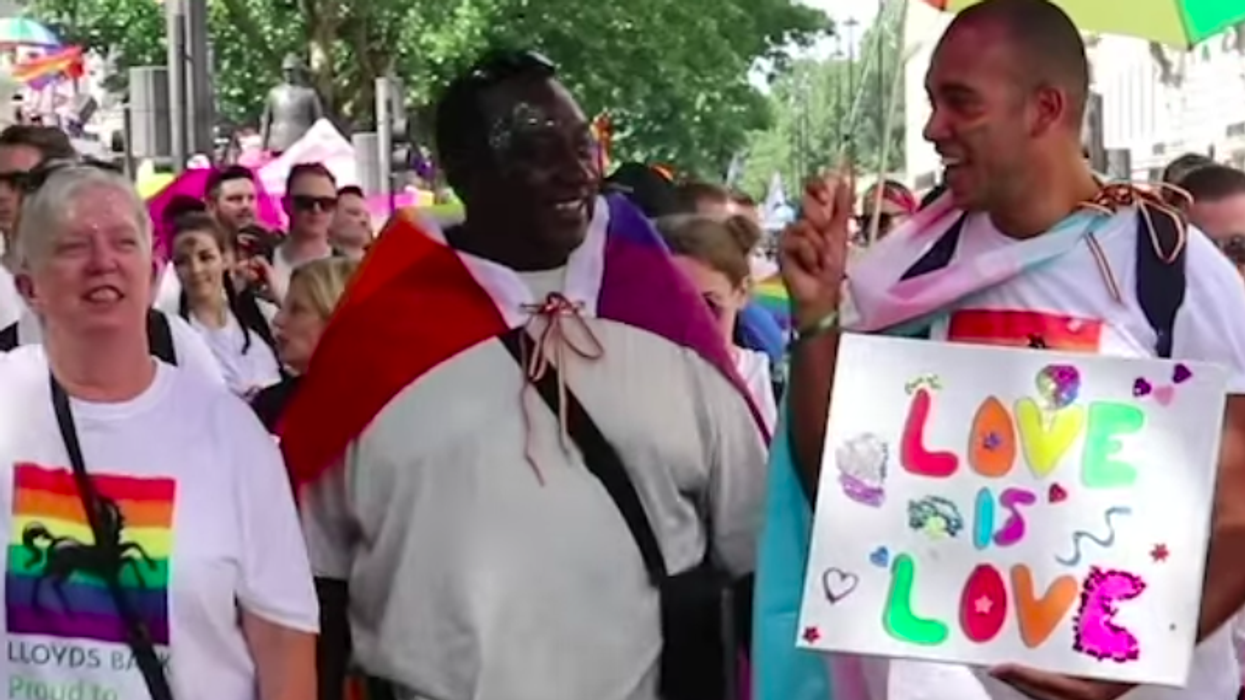 Pride parades may have been criticised over the last few months, but it's worth remembering just how vital they can be.
Activists in countries like Turkey and South Korea have made headlines this year for the hatred they overcame to march in Pride parades, highlighting both the community spirit and the deep-rooted resilience which still underpins these parades.
Anthony Francis, who helps to run Lloyds Bank's Rainbow Network, recently wanted his parents to experience Pride for the first time, so PinkNewsdocumented their story in a partnership post with Lloyds.
A camera crew followed them, alongside his work colleagues and boyfriend Kris, throughout the day, creating an emotional portrait of family acceptance.
Although Francis says he was initially apprehensive, his parents reiterate their love for him. Visibly thrilled, his mum says:
I feel proud to be marching with him, very proud.

He's my boy, he's my child, so we're going to stand by him and be with him and love him – as we do!
It's an undeniably heartwarming video, and one which illustrates the joy that can come when families unite despite prejudice. Unfortunately, not all LGBT+ people have such supportive families – statistics collated by LGBT+ UK homeless charity, the Albert Kennedy Trust, show that 24% of all homeless young people identify as LGBT+.
Family abandonment is thought to be one of the most common reasons for their homelessness.
Despite this fact, it's reassuring for young LGBT+ people to see families united in the face of prejudice. As Francis' dad proudly states:
He's my son at the end of the day, nothing will ever change. So, side by side we go.
More: 15 times dogs were totally supportive of the LGBT community at Pride