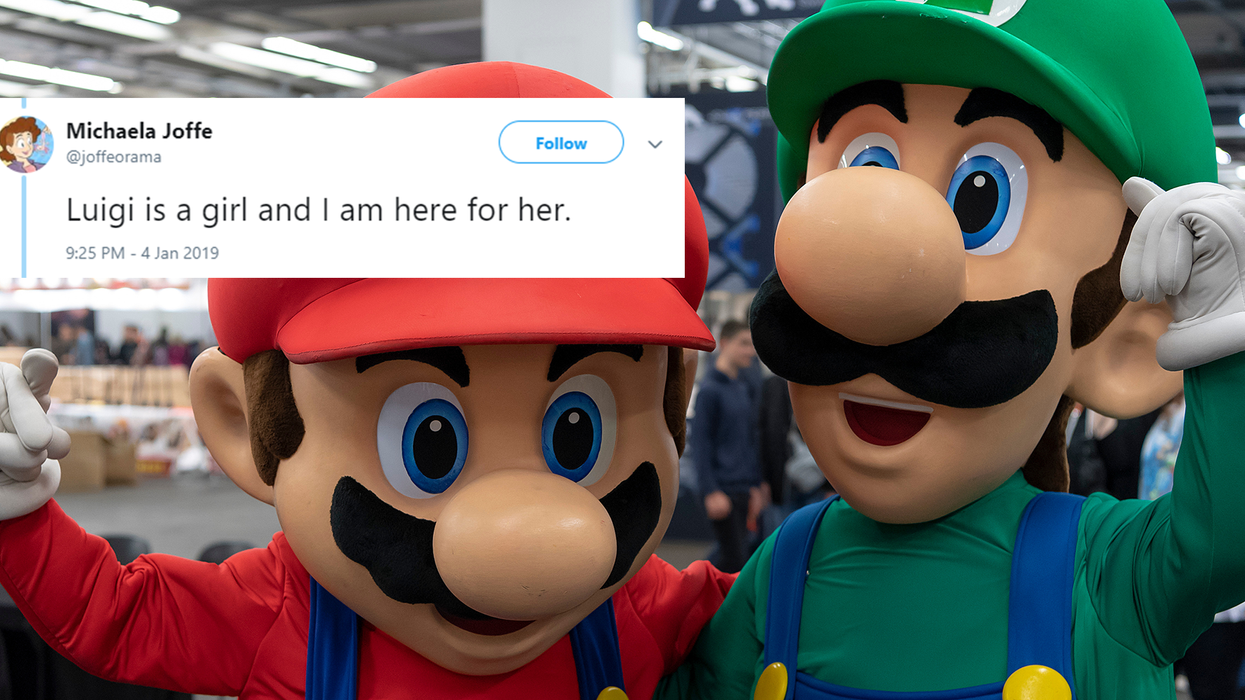 Rex Features / Twitter
Fans of Super Mario think that the character Luigi is a transgender woman after a new revelation from Nintendo.
When describing the Super Crown bonus item in the Nintendo Switch game New Super Mario Bros. U Deluxe, the gaming giant wrote on its website:
When Toadette finds one of these, she can transform into the super-powered Peachette. (Sorry Luigi — only Toadette can use this item!)
While the announcement killed off the theory that the Super Crown - which gives characters stereotypically female clothing and a more curvacious figure - could turn Bowser into Bowsette, it also added to the theory that Luigi is a transgender woman.
There are a number of other theories that contribute to fans thinking that Luigi is trans, including Yoshi calling Luigi 'mama' in the TV series Super Mario World; Luigi dressing as female characters in Mario and Luigi: Superstar Saga and the Super Mario Adventures Comic, and considering wearing a dress in Luigi's Mansion, reports Pink News.
Luigi is also one of the queens in 2009 Super Mario Chess Game: Nintendo Collector's Edition.
Needless to say, people on Twitter have quickly embraced the idea:
However some wondered whether Luigi was a cross-dresser as opposed to transgender.
However another super fan argued that the trans position is more plausible.
HT Daily Dot