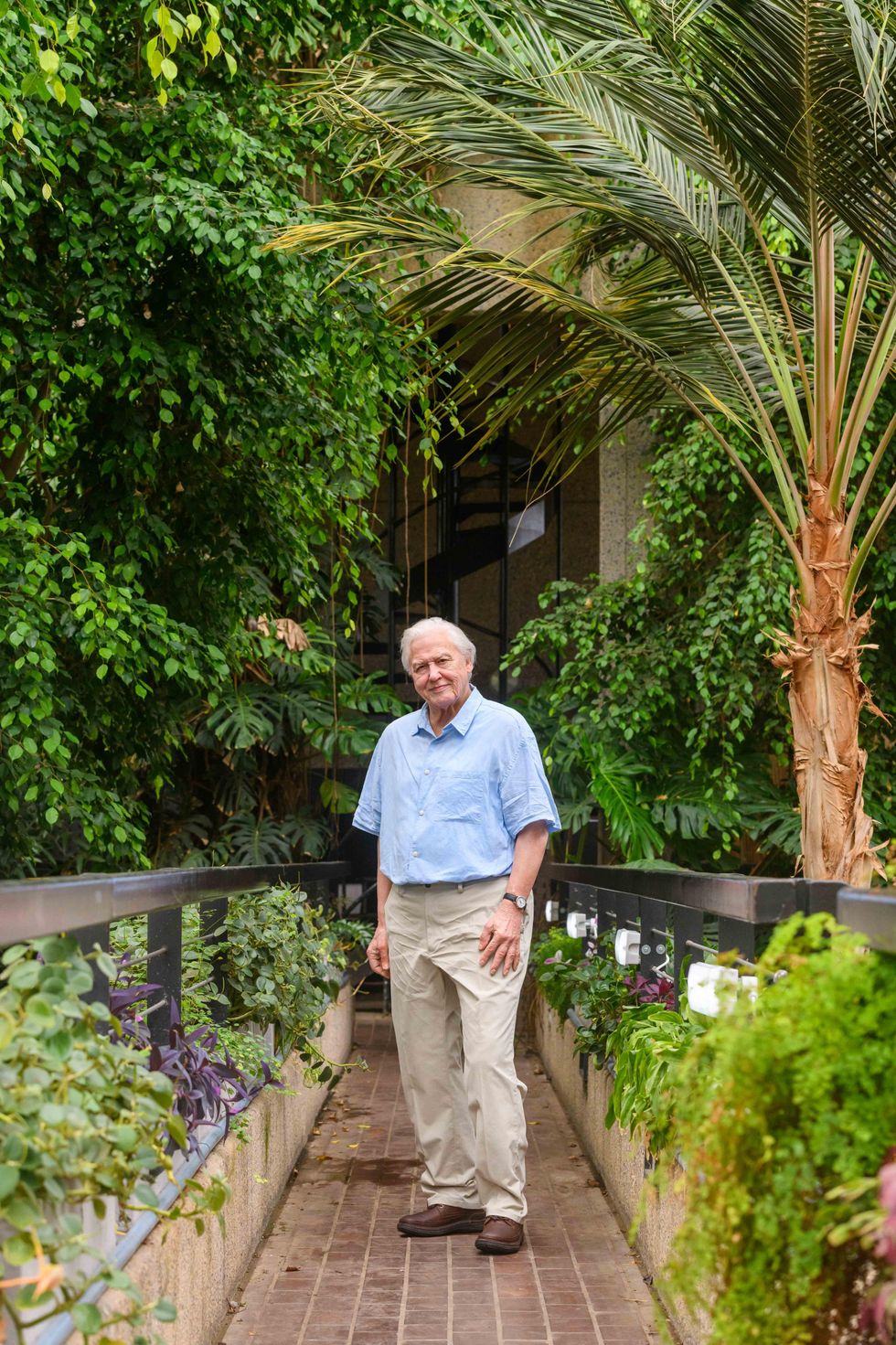 A waxwork of Sir David Attenborough has been unveiled by Madame Tussauds London more than three decades after the first was revealed.
The new artwork, styled with his signature light blue shirt and khaki trousers with a working wristwatch, was unveiled at the Urban Jungle in London's Barbican Conservatory surrounded by 1,500 species of plants and trees to "pay homage" to Sir David and his conservation work.
The life-like waxwork of Sir David will appear at the London attraction from October 20 in the "soon-to-be-revealed zone" alongside "fellow icons that have shaped British culture" including Diana, Princess of Wales, British rapper Stormzy and seven-time F1 world champion Lewis Hamilton, Madame Tussauds London said.
It is the second time the 97-year-old broadcaster has been immortalised by Madame Tussauds London, having unveiled a previous wax figure of himself in 1992.
Jo Kinsey, studio manager at Madame Tussauds London, said: "We've created a new figure of Sir David 31 years later – it's a testament to who he is and his enduring role in British culture."
She added: "To create the figure of Sir David, we have a team of up to 25 artists working together at any one time.
"It is super important that we pay attention to every single detail in each and every figure, and especially with Sir David, there is so many details that actually make the figure what it is.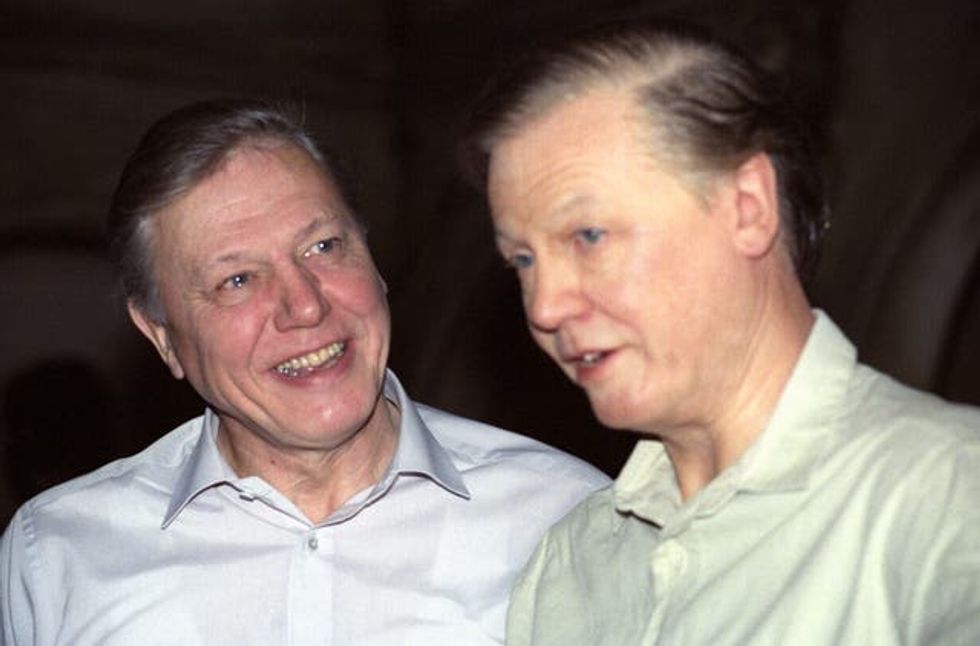 Sir David Attenborough unveiling his wax figure in the Garden Party at Madame Tussaud's in London in 1992 (PA)PA Archive/PA Images - PA
"We've got the lovely creases in the shirt and the trousers, the watch, the actual hands are ticking if you look closely, and then to the skin, it's really important to pay attention to every little vein and every freckle and every hair has been styled.
"…It was really important with Sir David that we captured the essence of him and the pose is warm, it's gentle and his stance is how we'd normally see him on the television."
The Baker Street immersive attraction said it had chosen to capture the natural historian's "trademark inquisitive and kind expression" in the waxwork.
Tim Waters, general manager at Madame Tussauds London, said: "Sir David Attenborough is a true national treasure and living legend.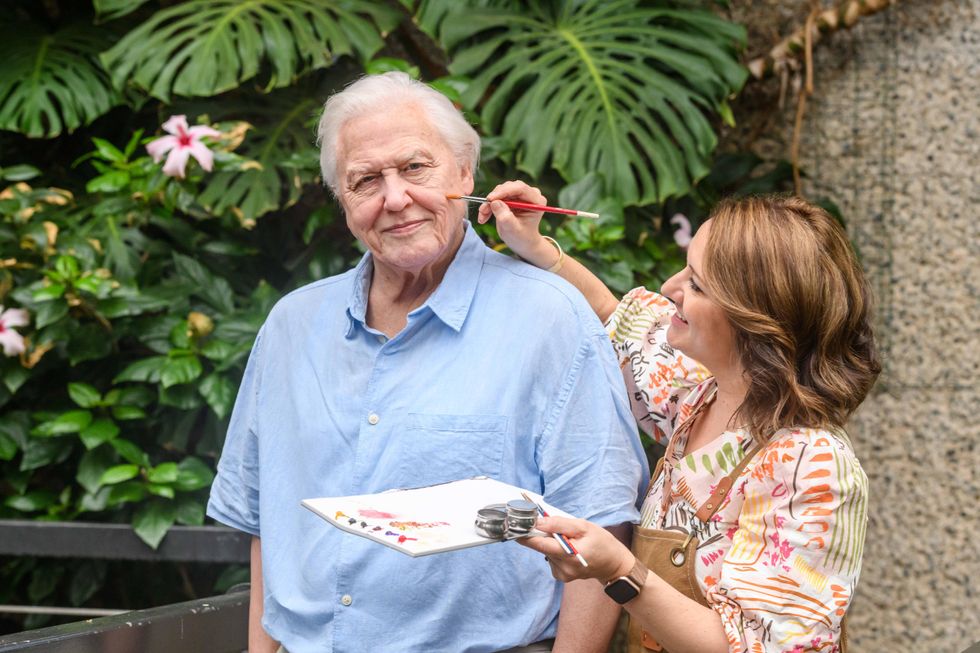 Madame Tussauds London unveils waxwork of Sir David Attenborough (Madame Tussauds London/PA)
"The king of the modern-day documentary, his voice is instantly recognisable by generations globally… His work in the field of conservation is unrivalled and the immensely powerful mark he's made on millions of people, by bringing the wonders of the world into our living rooms, through his ground-breaking broadcasting, is profound.
"Sir David is a cherished cultural British gem, admired worldwide, and we know all of our guests, young and old alike will love getting the chance to meet the figure of the man behind that iconic voice."
Sir David's compelling films, such as the Planet Earth and Frozen Planet series, shed new light on the incredible behaviour of the animal kingdom and have earned him plaudits from across the world.