Youtube / BuzzFeedBlue
A tattoo will last you a lifetime - so surely you should pay the extra money for a good one, right?
Buzzfeed reporter Ben Coleman got three tattoos at three different tattoo palors, with three very different price points, to see if there really is any point in spending more money on getting inked.
Ben first went to the Tattoo Lounge is Las Vegas, where he spent $80 (£66) on a tattoo of two stars.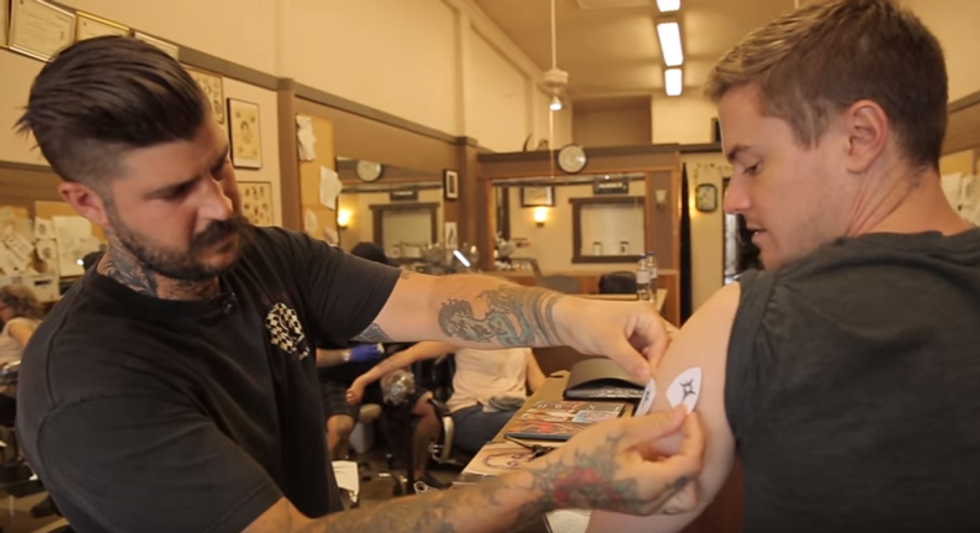 Picture:
It looked like this: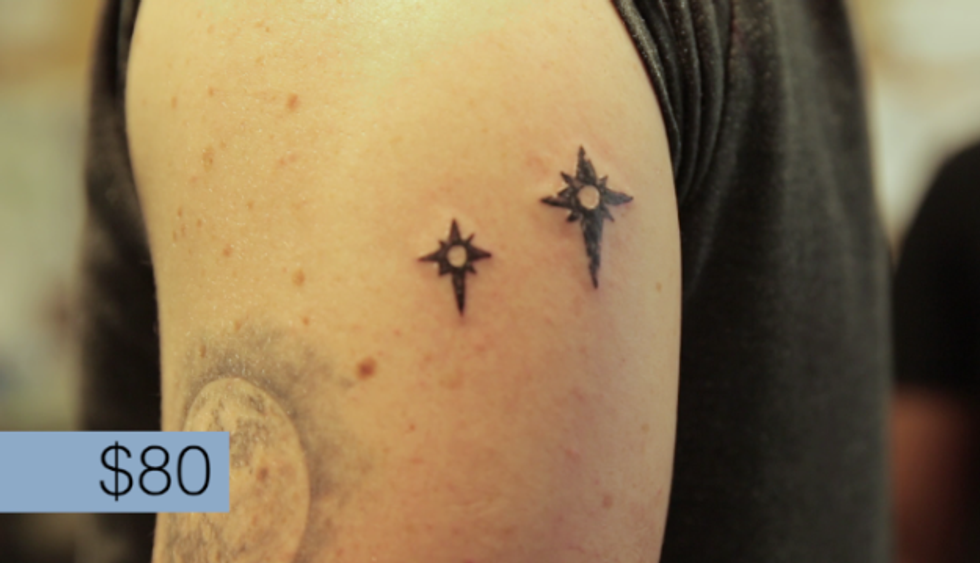 Youtube / BuzzFeedBlue
Then, he went to Body Electric Tattoo in Hollywood, where he got a Willy Wonka tattoo for $400 (£329).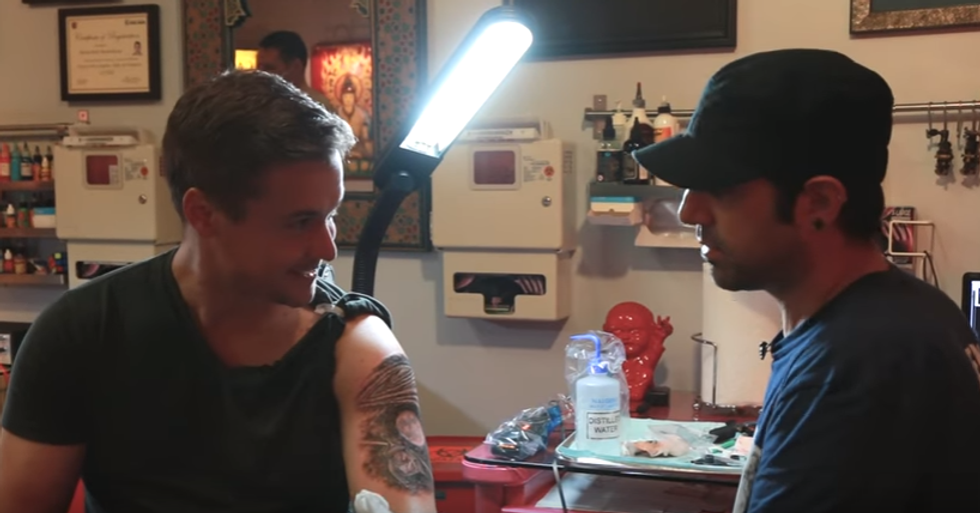 Picture:
This is how that one came out: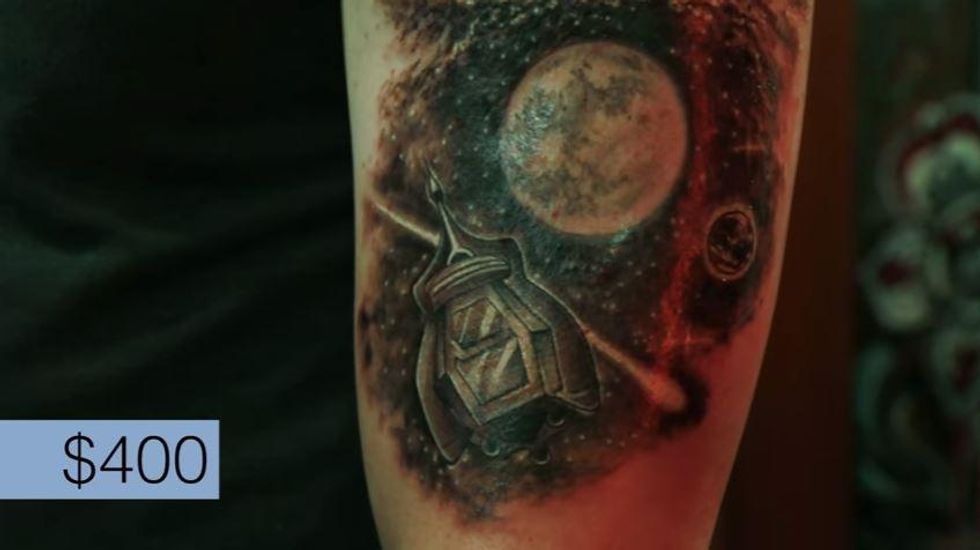 Picture: (YouTube / 
Last on the tattoo tour was Speakeasy Tattoo, a private studio in LA in a secret location, where customers have to have a consultation first. After waiting on a waiting list for about a year.
Ben spent $875 (£719) on a tattoo of a Peter Pan clock featuring his aunt's eyes, which took six hours to complete.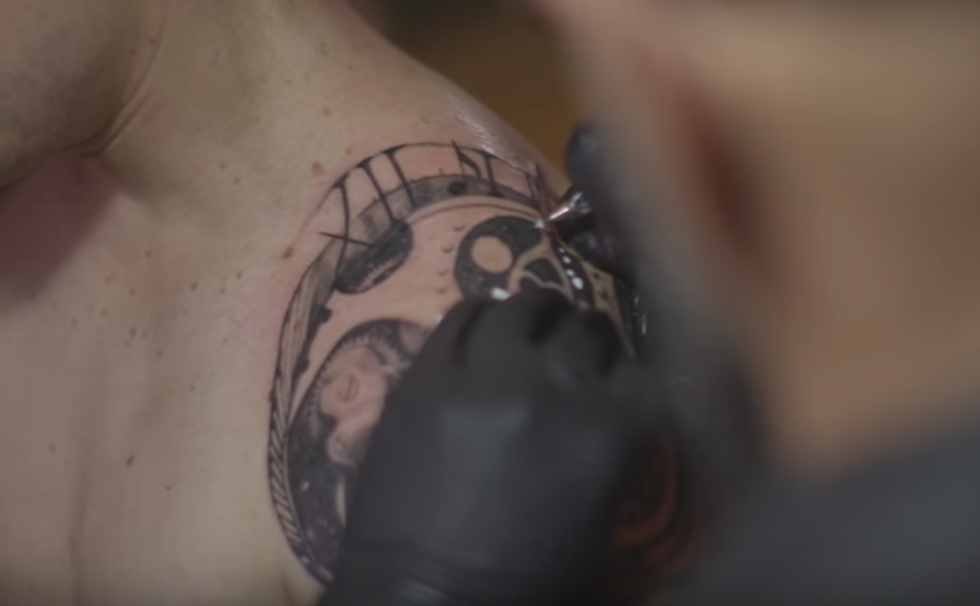 Picture:
Ben concluded the Speakeasy was the best of the three. Which is unsurprising when the finished result looked like this: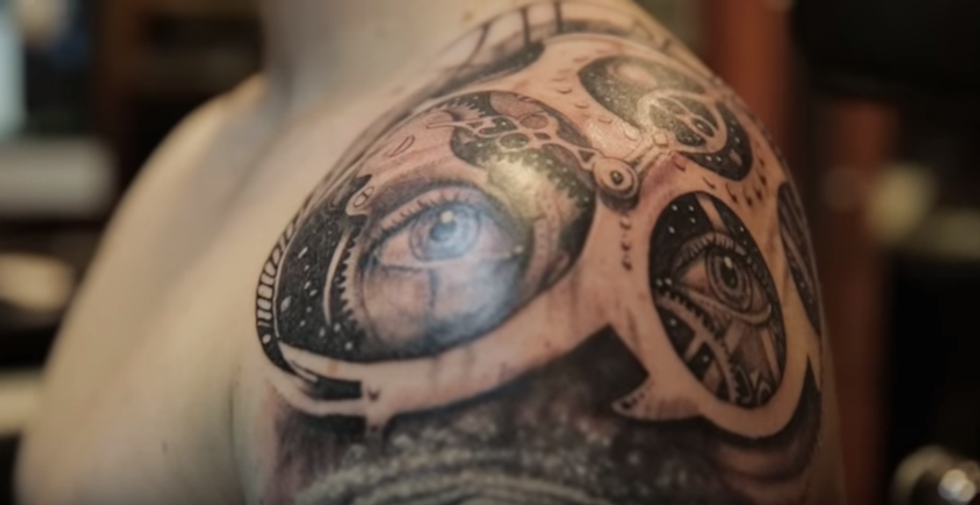 Picture:
Here's BuzzFeed's video:
Which do you think is the best?