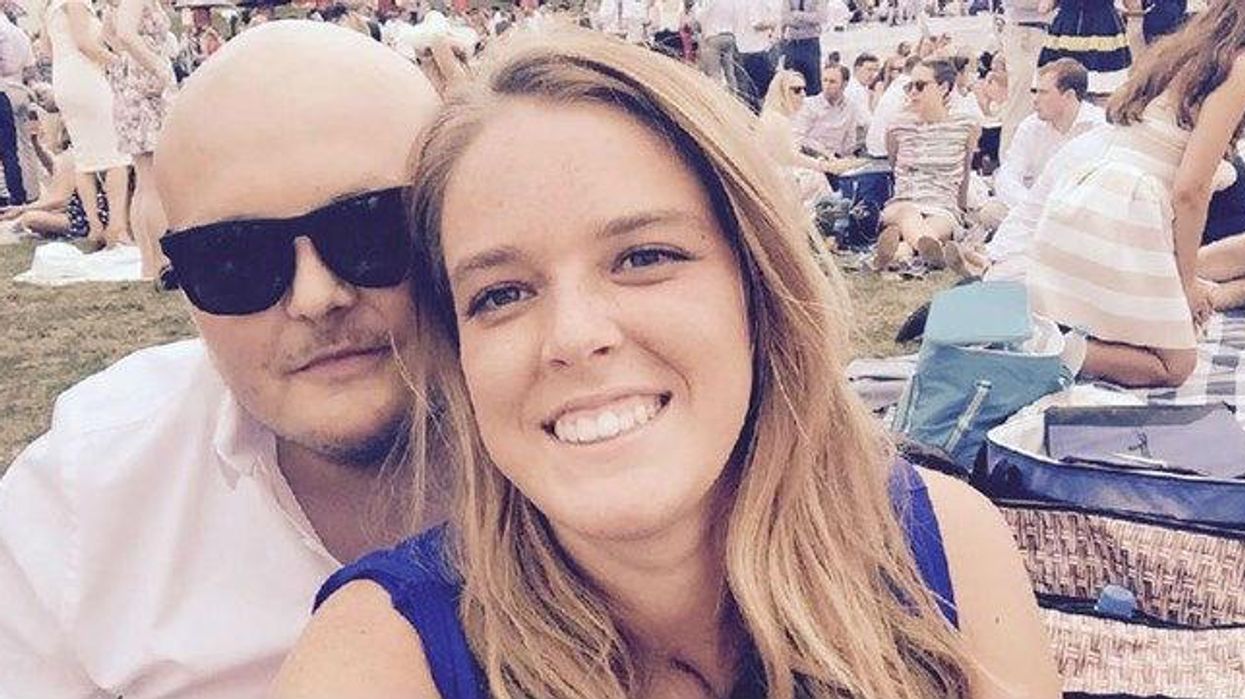 Danielle Cumberworth/Just Giving
A woman whose husband passed way from cancer received a heart-warming surprise two months after his death.
Twenty-seven-year-old Ashley Grant-Smith was diagnosed with terminal blood cancer and passed away after a two-year battle with a rare form of the disease.
Two months after his death, Danielle Cumberworth, from Tonbridge Wells, Kent came home to find that she'd missed a delivery.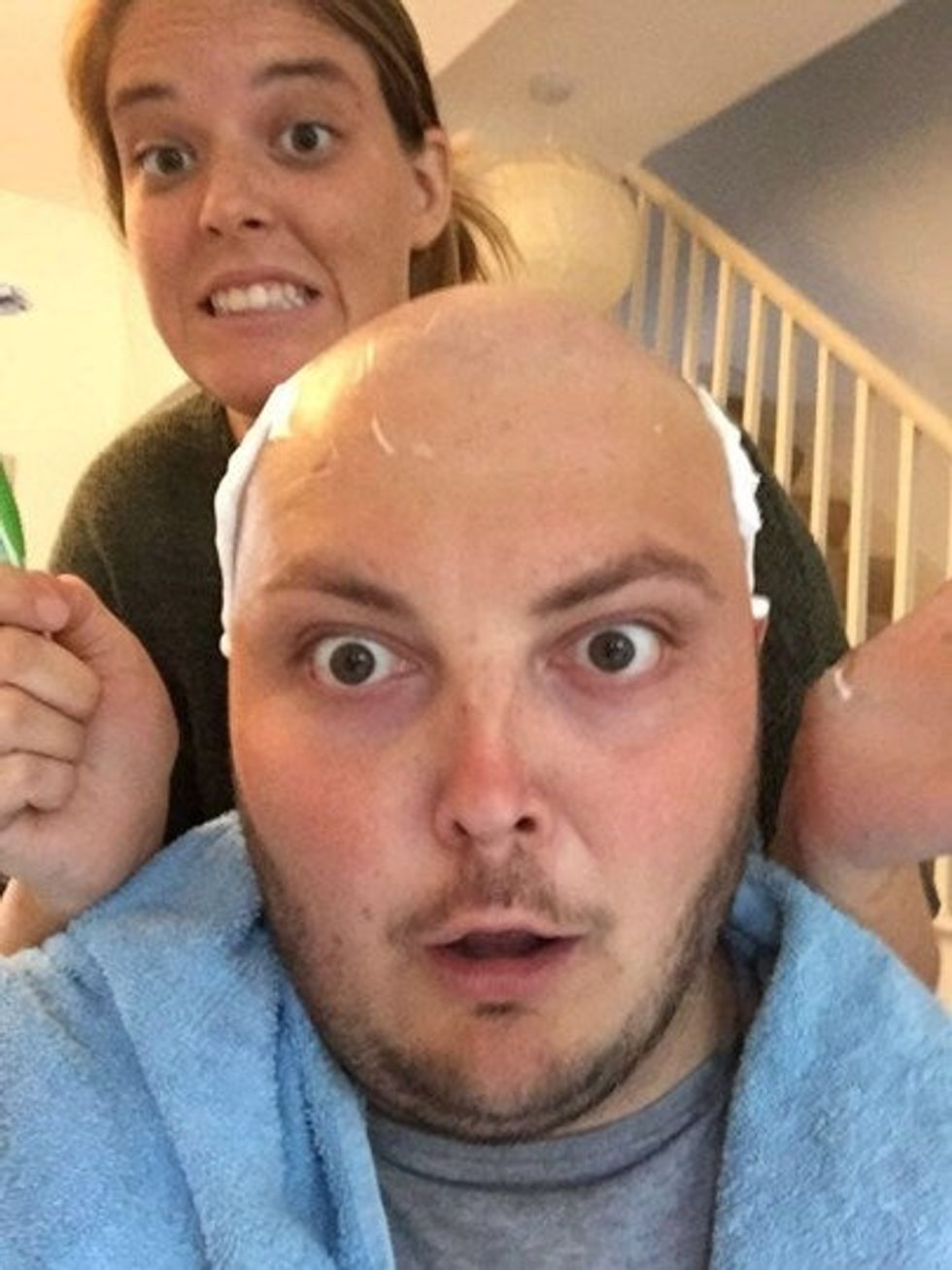 Picture: Danielle Cumberworth/Just Giving 
She recalled what happened next to Leicester Mercury:
Two months after Ashley died, I got home from work and had missed a parcel being delivered. I went to the sorting office and picked it up.

I opened it up in the car and it was an engagement ring from Ashley.

It was a total surprise. I didn't cry, I laughed. He had not told me about it at all. It is a beautiful diamond ring in white gold.
The couple had bought their wedding bands already - but, unbeknownst to Danielle, Ashley had ordered her a bespoke engagement ring.
The pair met while on holiday in Crete in 2015, and had prepared their wedding for 10 October.
As soon as I stepped inside the register office, I got a call from Ashley's dad.

He told me to come back as soon as I could. I knew then that Ashley had died.
After a lump was found on his shoulder, Grant-Smith was diagnosed with peripheral T-cell lymphoma.
Despite undergoing chemotherapy and radiotherapy, the tumour continued to grow and the cancer spread.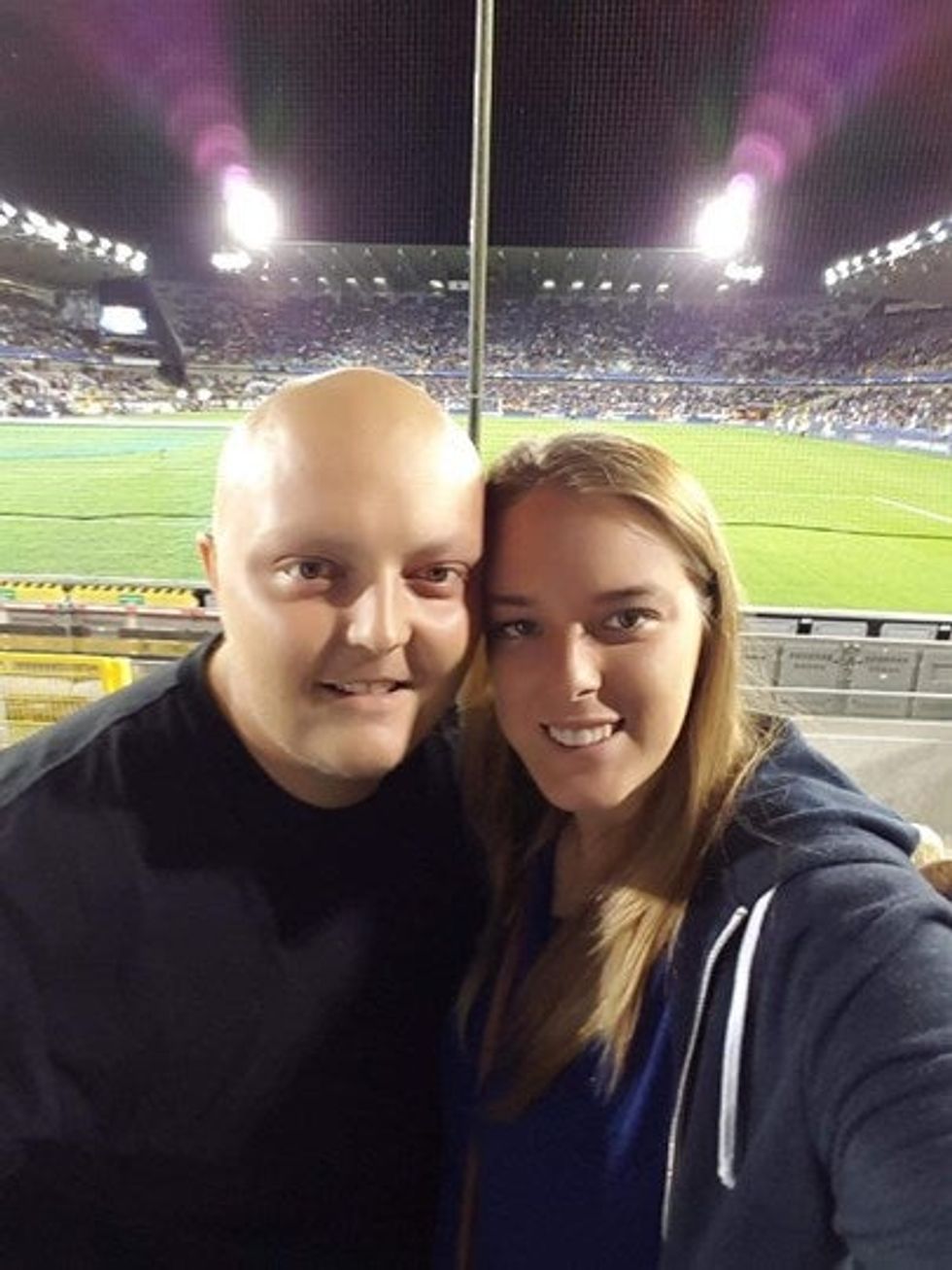 Picture: Danielle Cumberworth/Just Giving 
The only option left was a stem cell transplant, which would cost £200,000. They raised £25,000 in a couple of weeks, but a test in September 2017 confirmed that the cancer was terminal.
Danielle ran the London Marathon to raise money for Bloodwise, the organisation that funded her fiancé's trial treatments.
She wrote:
This marathon for me now has so much more meaning than just something I can tick off my bucket list, I'm going to finish those 26 miles even if I have to crawl over the finish line, and I know Ash you will be there every mile with me.  

I will still be completing the London half marathon in March along with a second half marathon later on in March. In September this year I will also be taking part in my first ever Triathlon. 

If anyone would like to donate, or if anyone is wanting to raise money for Bloodwise in Ashleys memory please let me know. Bloodwise is a charity that was close to Ashley and I and this year, 2018 I will be doing all i can to raise as much as I can for them.

Ashley didn't get a cure. He didn't get to live.  Lets find the cure for someone else, so they can <3
If you'd like to donate to 'Limp for Lymphoma', you can do so here.