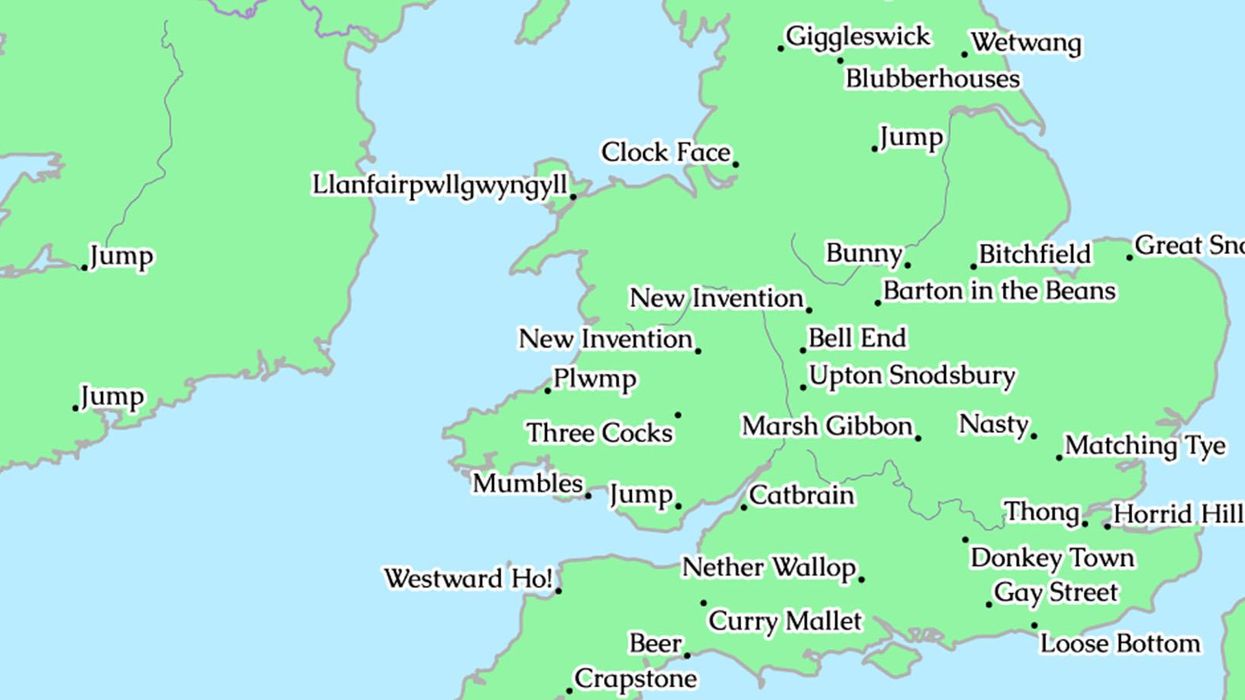 Reddit/Petrarch1603
Are you ever embarrassed by the name of your home town?
It can be something that follows you around for the rest of your life.
Inescapable during ice breaking conversations and it's even worse when you have to spell it out for someone.
We're thinking of places like Cockfosters, Dorking and Clitheroe but it appears that they aren't anywhere near the weirdest place names in the UK.
Petrarch1603, a regular redditor on the always entertaining subreddit r/MapPorn, has made a handy, geographical guide to the oddest place names around the country.
In our humble opinion the best place has to be Westward Ho! which actually has a exclamation mark in its name.
Really.
However, the last place we would want to live is Nasty. Can't imagine anyone would want to visit you there.
A shout out should also go to Lllanfairpwllwyngyllgogerychwyrndrobyllllantysiliogogogoch in North Wales, whose name was obviously far too big for the map.
If you've ever wanted to know how to say that name he is weatherman Liam Dutton absolutely bossing the pronunciation.
Replies to the Reddit thread were reliably entertaining.
Still no love for Shitterton.
If Upton Snodsbury isn't the most English thing I've ever heard.
It would appear though, that these names aren't as risque as you'd like to think.
Here are some of the rudest place names which are definitely NSFW.
HT Reddit