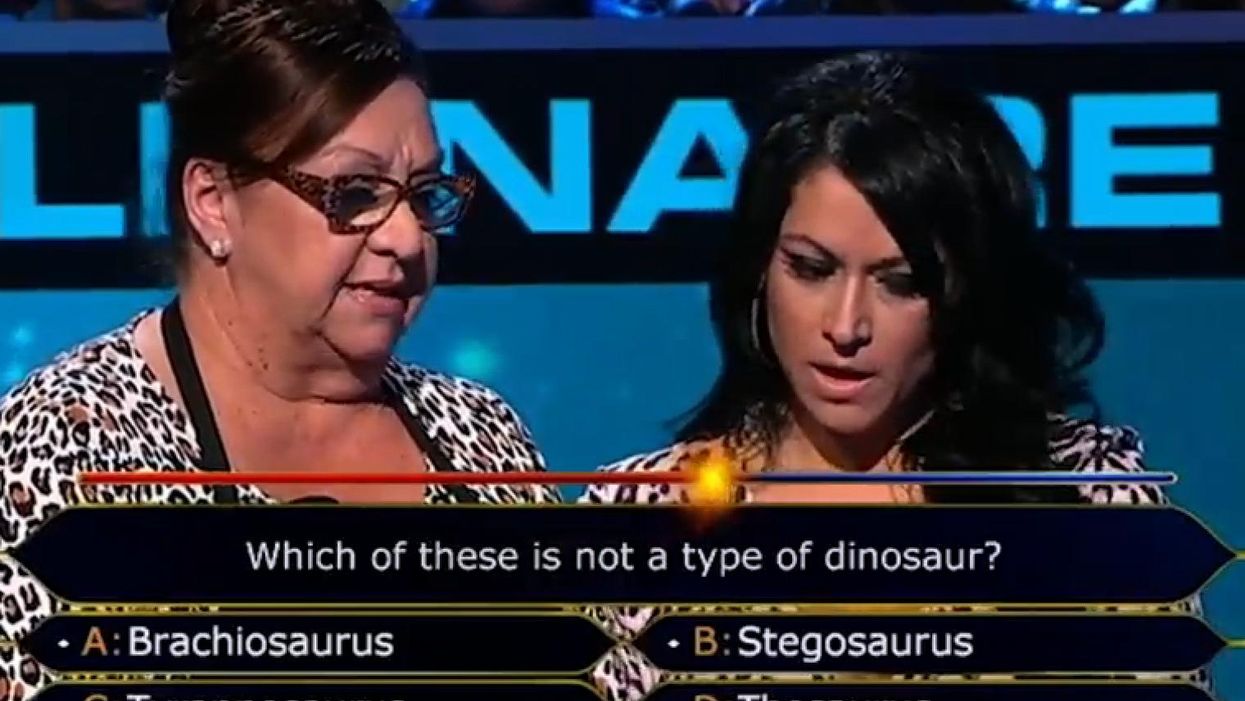 Game shows can occasionally be difficult, but most have one or two easy rounds to allow contestants to gain confidence. This duo, however, bombed out early in spectacular fashion.
The mother-daughter team of Christina and Tanya from Perth, Western Australia, bombed out after just two questions on a special of Millionaire Hot Seat, an Australian version of Who Wants To Be A Millionaire.
The pair had an advantage over regular contestants who compete individually, as they were combining their general knowledge.
Their first question involved identifying a synonym for the phrase 'pig-headed, which they answered correctly as c) Stubborn.
So far so good.
However, it all fell apart at the second question for $200, when they were asked to identify which of four given options was not a type of dinosaur.
The answers were as follows:
a) Brachiosaurus b) Stegosaurus c) Tyrannosaurus d) Thesaurus
The question was so simple that the crowd giggled when it was asked.
Sadly, it proved too difficult for Christina and Tanya.
I think we should pass as I'm not sure if it is D.
Host Eddie McGuire asked "are you sure?" five times before the time ran out.
Oh dear.
To watch the full video, see below (questions start at 1:25):