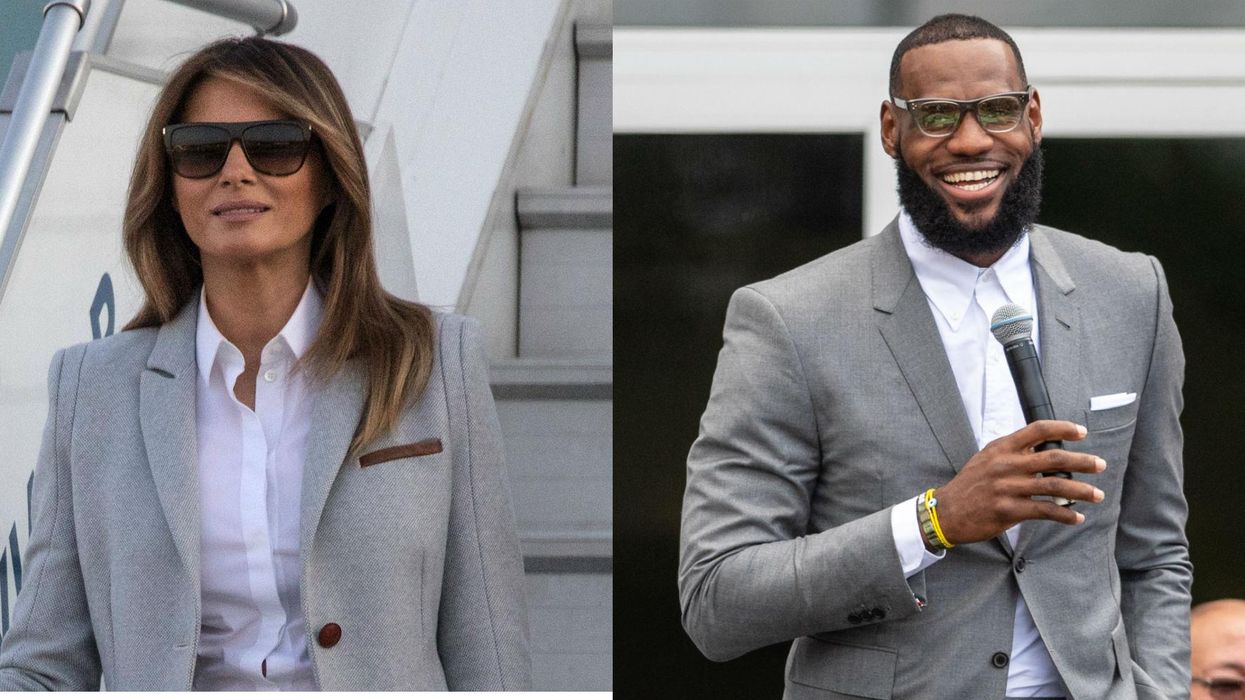 Even Melania Trump has seemingly had enough of her husband's Twitter rants.
It seems that President Donald Trump's account makes headlines on a daily basis; the most recent opinion that he just couldn't keep to himself came during a CNN interview between Don Lemon and NBA basketball legend LeBron James.
Trump's disdain for CNN is no secret. He's described the channel as "fake news" (aka not biased in his favour) in the past, and has refused to answer their questions at conferences.
But this time he went a step further, describing Lemon as the "dumbest man on television."
Social media was quickly flooded with annoyed commentators, plenty of whom pointed out the racist undertones of Trump's statement.
In fact, even his own wife later came out to issue a statement against him, with her spokesperson Stephanie Grisham saying James was "working to do good things" with a school in his Ohio hometown.
Grisham added that Melania wanted "to have an open dialogue about issues facing children".
He may have been branded unintelligent by Trump, but James has a reputation for his philanthropy and has worked particularly hard to give back to his home community.
The fact that even Melania went against her husband's statements indicates that the President crossed a line, but some have written off her defence as a bid for good PR on his behalf.
Melania may even visit LeBron's 'I Promise School' in Akron, a move which likely wouldn't go down well with the President.
This isn't the first time Melania has voiced her disapproval of Trump's policies.
When migrant families were being torn apart by ICE, the First Lady said that she "hated" to see the separations, and that every country should govern with heart.
Melania's own campaign, 'Be Best', is geared specifically towards protecting children, although protester Therese Patricia Okoumou recently mocked her campaign by wearing a parody of the 'I Really Don't Care, Do U?' jacket worn by Melania just hours after visiting migrant families at the US border.
Okoumou's version finished with the sarcastic reference: 'Be Best.'