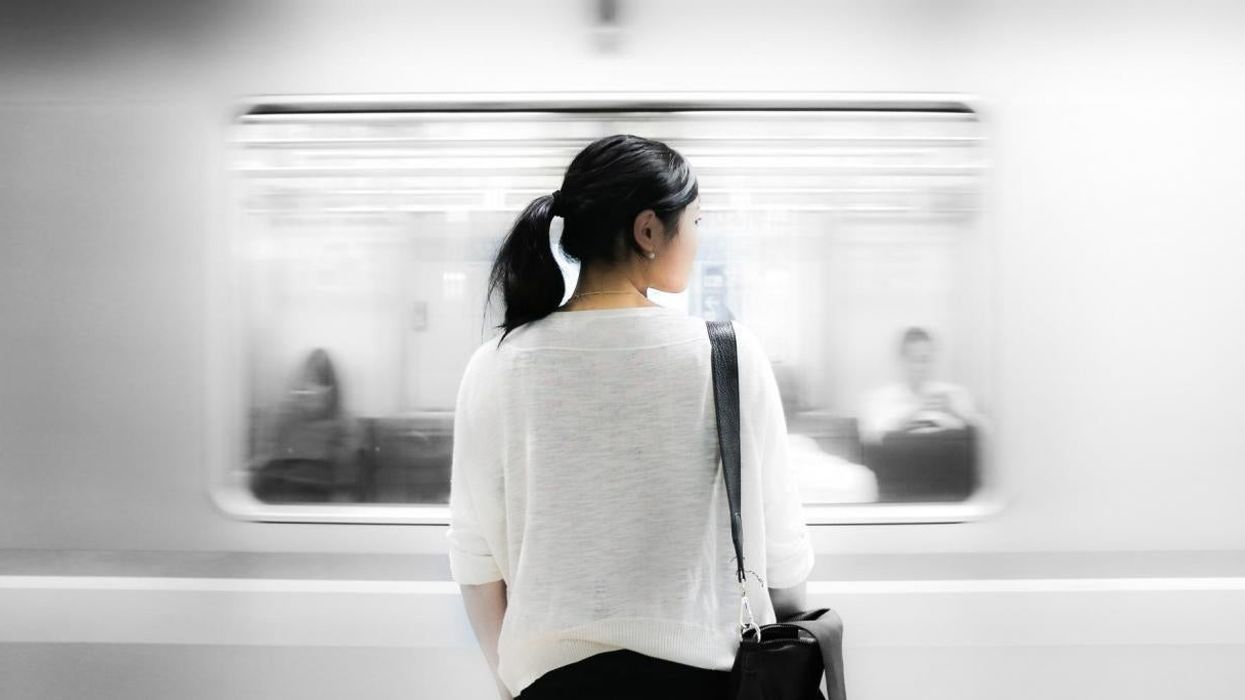 EUTAH MIZUSHIMA / UNSPLASH
While we're conditioned to believe and assume that Christmas is a time for joy and happiness for everyone, that's not always the case.
Around one in four people in the UK experience a mental health problem each year, and around one in six people report experiencing a common mental health problem - such as anxiety and depression - in any given week.
According to the World Health Organisation, depression is the leading cause of disability worldwide, and a major contributor to suicide and ischaemic heart disease.
Christmas can be a challenging time for all of us when it comes to managing our stress levels - but it can be even harder for those of us struggling with our mental health.
So indy100 reached out to mental health experts and organisations around the UK for tips and advice on how people can try to stay on top of things this festive period.
1. Don't be afraid to say 'no'.
Between the alcohol, the food, the late nights, the staring at screens and just the general excess that are so often associated with Christmas, sometimes we need to take a step back and make time for self-care for the sake of our mental health.
"Lack of sleep, too much alcohol and comfort food can all come together forming a perfect storm that can hit your mental health hard," explained Cal Strode from the Mental Health Foundation.
"Try to balance your sense of social obligations against your need for self-care time and ask yourself if there are any things you might need to give a miss this Christmas."
Remember that it's okay to say no to things. Giving yourself permission to say no, and practising saying it is good self-care, helping us to avoid self-abandonment. It might be going to see someone you don't really want to see, or taking on the stress of organising and hosting a big gathering.
"Take time for the simple things that we all know are good but often forget. Eating nourishing food or going for a run even when it's minus three degrees outside, can really help to sustain your mental health over the Christmas break.
"Talking about how you're doing can improve your mood and make it easier to deal with the tough times. It's part of taking charge of our mental wellbeing and doing what we can to stay healthy."
Donning a Christmas jumper can make us feel pretty special but none of us are superhuman.
"At times we all get overwhelmed by how we feel, especially when things go wrong. If things are getting too much for you in the next few weeks and you feel like you can't cope, ask for help. Samaritans are available to speak to all year round - their free helpline number is 116 123 and calls to this number do not appear on phone bills."