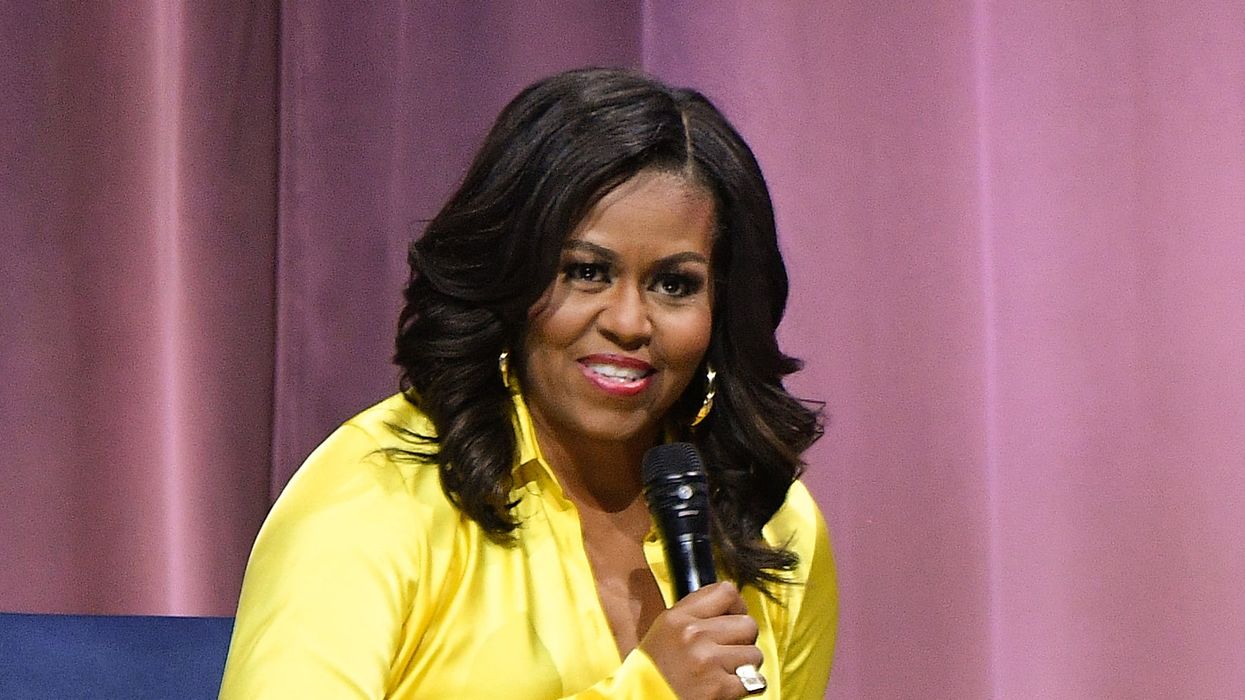 GETTY
Since leaving the White House and passing the first lady baton on to her successor, Michelle Obama hasn't been afraid to speak her mind.
As part of her sell-out book tour, Obama is addressing inequality experienced by women and busting the myth that you can "have it all".
During her appearance at the Barclays Center in Brooklyn, where a large crowd of thousands came to see her, Obama said that gender inequality in marriages and the workplace cannot be solved by women "leaning in".
She said:
That whole 'so you can have it all' - nope, not at the same time.

That's a lie. And it's not always enough to lean in, because that s*** doesn't work all the time.
The phrase "lean in" was popularised by Facebook chief operating officer Sheryl Sandberg. Her book of the same name was released in 2013 and ignited debate about challenges faced by women in the business world. 'Lean In' outlines business strategies to help women achieve success and paints a picture of what Sandberg believes women need to do to move up in business.
Twitter users reacted to Obama's four letter summary with glee.
Obama's memoir is the best selling book this year. Outside the US, it has reached number one on the best-seller lists in the United Kingdom, Germany, France and Italy.
H/T: DailyMail