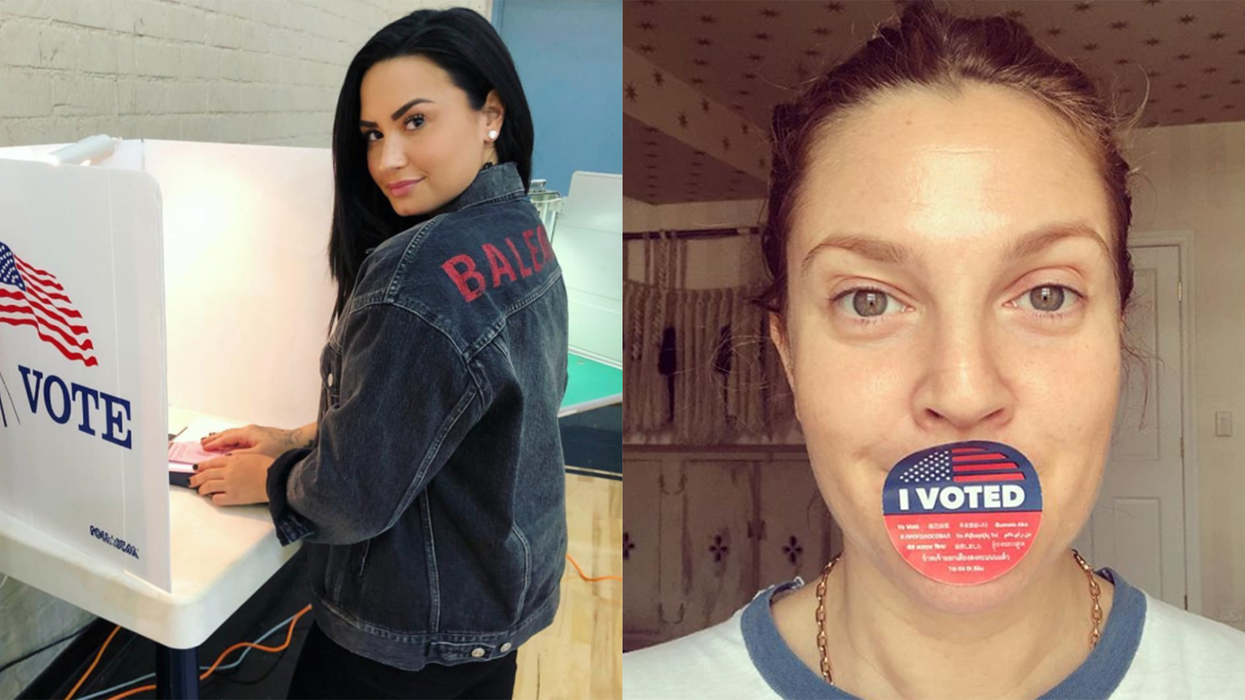 Demi Lovato / Drew Barrymore / Instagram
Ahead of the midterms, celebrities have been taking to their social media profiles in droves to encourage people to get out and vote.
High profile names with millions of followers have been using their extensive influence to encourage others to exercise their democratic right to cast a ballot, and it would appear that they've been successful.
The 2018 midterms are shaping up to be a historic year for voter turnout, with many states recording engagement not seen in a non-presidential election for decades, reports Time.
Approximately 114 million votes have been cast in the 2018 midterms, compared to just 84 million in 2014, estimates the New York Times.
Further to that, turnout has matched, if not exceeded, the levels that participated in the 2002 and 2006 midterm elections that took place during the Iraq conflict, indicating just how concerned voters are over the future of the United States of America, reports Time.
Stars such as Beyonce, Katy Perry, Arnold Schwarzenegger, Demi Lovato, and Kourtney Kardashian, to name a few, all posted to their Twitter, Instagram, and Facebook accounts aiming to get people out to their local polling booth.
Here, we round-up a selection of the best:
Comedian Julia Louis-Dreyfus also used her considerable social media influence on Twitter to implore her 1.3 million followers to vote for candidates that have stood against Donald Trump's anti-immigrant rhetoric, which, she argues, has led to a direct rise in race related hate crime.
In a video, she said:
Donald Trump, you are the president of all citizens of this country. You must not inflame the hatred of some at the violent expense at others.